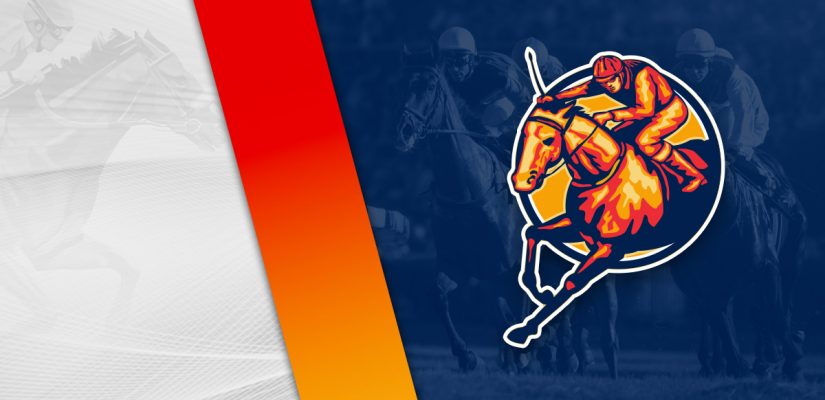 It's been a long time coming, but we're only two weeks away from the Kentucky Derby. This is after a delay that dates back to the first Saturday of May. It's the first time the Kentucky Derby was delayed since World War II. Churchill Downs is welcoming a limited number of fans in to bet and watch the race.
The infield will be closed and attendance capped at 14%, which equates to around 23,000 fans. That's not comparable to a packed crowd at Churchill Downs, but it is something at least. It might damper the atmosphere some and NBC would have preferred a full crowd. The way I see it, I'm just looking forward to the racing and don't care as much for the extracurriculars.
There isn't all that much in the way of big racing on Friday. The $100,000 Racho Bernardo Handicap (Gr. 3.) at Saratoga is the most expensive race today. Saturday will kick things up a notch if you're looking for bigger purses. Del Mar will primarily be the spot for that in California. Jockeys must be in Kentucky before August 24, so this is the final weekend for some of the regulars at Del Mar until the second weekend in September.
Gulfstream Park is open for racing on Friday with nine races for a total of $270,500. It's been a minute since I've covered Gulfstream, but they are still going strong, and one track that hasn't stopped for a minute during the pandemic. Head below for our free Gulfstream Park picks for August 21, 2020.
Race 3
(1) Citrus Burst
+1500 (15/1)
(2) Mr Nappy
+2000 (20/1)
(3) U S S Colton
+2000 (20/1)
(4) Bahamian Beat
+1200 (12/1)
(6) Gran Old Parr
+450 (9/2)
(7) Surprise Factor
+2000 (20/1)
(8) With a Bit of Luck
+2000 (20/1)
(9) Henry's World
+800 (8/1)
(10) Allegedly Perfect
+400 (4/1)
(11) R Man Joe
+200 (2/1)
Post Time: 12:58 p.m. EST
Distance: 5 Furlongs
Purse: $54,500
The feature race of the day is early at Gulfstream Park with $54,500 offered on the turf in Race 3. It will include 5 furlongs of racing for a fairly big field of 11 horses. Allegedly Perfect and R Man Joe at the end of the gate should be involved in the stretch and likely to give the rest of the field some issues.
Allegedly Perfect isn't perfect, but looked pretty good in two out of his last three performances. He has finished 1st, 6th, 1st in his last three outings. Allegedly Perfect was a 4 ¼ length winner for a $45,000 purse on May 15, 6th for a $47,000 purse, and 1st with 1 length lead over Remaster for a $54,500 purse.
Not a bad stretch for Allegedly Perfect, who is 6th, 3rd, 4th, 1st, 6th, 1st in his career. Since his win on June 30, Allegedly Perfect has completed two workouts with times of 49.87 and 49.97 seconds at 4 furlongs. Expect him to play a pivotal role in the feature race at Gulfstream on Friday.
R Man Joe has been a face of consistency for Georgina Baxter. He has either placed or won in five races, including the $75,000 Texas Glitter Stakes (Black Type). R Man Joe has finished 2nd, 2nd, 2nd, 2nd, 1st in the first five races of his career.
He is coming off a strong performance on August 8 to reach the winner's circle. R Man Joe defeated Bloodprof by 2 lengths as a heavy favorite. He took over at the ⅜ pole and didn't look back. R Man Joe has looked better than Allegedly Perfect in the morning with recorded times of 47.89 and 48.88 seconds at 4 furlongs. A repeat effort as a winner wouldn't be a surprise for R Man Joe on Friday.
Race 4
(1) Chiqui the Gray
+600 (6/1)
(2) Grace's Drama
+1000 (10/1)
(3) Paynter Fest
+100 (1/1)
(4) Darlindiva
+400 (4/1)
(5) Nothins Free
+1200 (12/1)
(7) Nymue's Treasure
+500 (5/1)
Post Time: 1:30 p.m. EST
Distance:1 Mile
Purse:$19,000
Our next selection at Gulfstream brings us to Race 4 on the dirt for a mile of racing. We're down in class from the previous race to a $19,000 purse. Darlindiva and Paynter Fest are the most consistent runners in this race and should prove to be a load to handle.
Darlindiva has finished 3rd in four straight races to showcase some nice consistency. However, she hasn't been able to do better than that since a win on January 24 in Tampa Bay. Darlindiva won by a half length for a $10,700 purse in that outing.
In her latest outing, Darlindiva was 3rd in a $19,000 assignment on July 25. She remains in the same class, and after all of the consistency she has shown in 2020, it's within reason to believe that Darlindiva will run close again on Friday.
She might be able to spring free for a win, but might need some help to pull a win off. A sloppy performance or unfortunate break for Paynter Fest would help out a lot. Paynter Fest is the biggest threat for Darlindiva and the rest of the field. He is 3 for 16 in his career and showcasing the best form recently.
Paynter Fest has finished 1st, 3rd, 1st, 2nd, 2nd in his previous five races. He placed in his most recent outing on July 25 in a $19,000 event. Paynter Fest also placed on July 5. His most recent win was on June 7 by a half length for a $17,000 purse. Without much competition to speak of, Paynter Fest should be able to control this assignment.
Race 8
(1) Mukulwitz
+1500 (15/1)
(3) Sandys Blaze
+450 (9/2)
(4) Expensive Style
+500 (5/1)
(5) Maerati Man
+180 (9/5)
(6) Uncaptured King
+800 (8/1)
(7) Ricki Ticki Taffi
+1000 (10/1)
Post Time: 3:40 p.m. EST
Distance:6 Furlongs
Purse: $39,000
The gate will open on Race 8 late in the afternoon for a $39,000 purse. This will take place on the dirt over 6 furlongs. Gemo and Maserati Man are expected to run strong races in this event. Gemo is 2 for 10 in his career and has placed in back-to-back races on June 12 and July 1. He lost by 3 ¼ lengths behind Inter Miami at the $41,000 level, and then followed up in 2nd for a $25,000 purse. Gemo was closer in that one, as he finished 1 ¾ lengths behind the winner.
In his latest win, Gemo won four races ago on March 11 over Ricki Ticki Taffi by 2 lengths. Gemo beat Maserati Man in that race, but most recently lost to him. Maserati Man beat Gemo by 1 ¾ lengths on July 1 as the favorite. Since Gemo beat Maserati Man in March, we've noted that their form has been going in opposite directions. Maserati Man has been steadily getting better, while Gemo has regressed.
Maserati Man is 3 for 8 in his career with some good success in this class. He finished 1st, 3rd, 2nd, 1st, 1st before going up in class on August 2 to a $47,000 race. Maserati Man finished 7th in a disappointing outing, though he's back down to a level he should be comfortable in. If he didn't lose his confidence in that performance, then Maserati Man should be able to get back on track against this field on Friday.