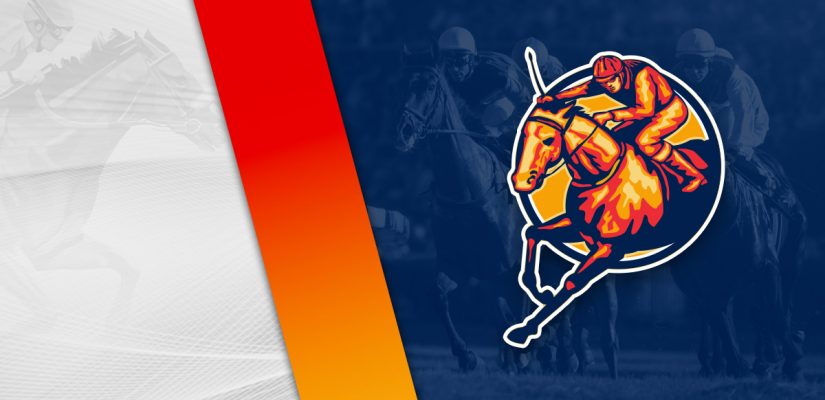 Gulfstream Park is off and running again on Thursday with nine races. A total of $253,500 is on offer in Hallandale Beach. It would take something very serious to stop racing in Florida at Gulfstream Park. A hurricane hitting the area would probably be the only thing to slow down Gulfstream. They might have missed a day or two that I missed, but Gulfstream Park has kept moving forward despite the coronavirus.
Belmont Park, Churchill Downs, and Santa Anita Park to name a few had their spring meets, and had to deal with racing being delayed or shutdown, while Gulfstream has had racing since March. Gulfstream hasn't had a big race to speak of since the Florida Derby, though. Stakes racing has been few and far between since then. There is going to be a lot of that at Gulfstream on Saturday, though.
The $200,000 Affirmed Stakes and Susan's Girl Stakes is scheduled, while the $75,000 Proud Man Stakes and Sharp Susan Stakes are expected to run as well. We will handicap those events in the meantime and see if there's anything I like. Head below for our free Gulfstream Park picks for August 27, 2020.
Race 2
(1) Doo Wop Don
+400 (4/1)
(2) J J the Bomb
+800 (8/1)
(3) Black V. K.
+800 (8/1)
(4) Poppy's Pride
+200 (2/1)
(5) Lost a Legend
+250 (5/2)
Post Time: 12:29 p.m. EST
Distance: 5 Furlongs
Purse: $55,000
Race 2 gets us going at Gulfstream Park early Thursday afternoon. This event will have a $55,000 purse for 5 furlongs on the dirt. Race 2 is one of five races on the main track on Thursday. Poppy's Pride and Top Bomb are on my shortlist for this one. Lost a Legend is an intriguing rookie as well. He has proven to be quick in morning workouts in preparation for today.
Top Bomb recently made his debut at Colonial Downs and the young colt was impressive. Top Bomb placed 2nd on August 9 for a $20,000 purse. He lost by 5 ¾ lengths and was noted as being a willing participant. It wasn't a bad try by Top Bomb as a rookie. Will things get more difficult for Top Bomb on Thursday? That's definitely going to be the case.
Top Bomb goes from a $20,000 race as a rookie to $55,000 on Thursday. Lost a Legend is making his debut and has been impressive in morning workouts. He is making his debut today after some good work. Lost a Legend has been clocked at 47.89 and 48.28 seconds at 4 furlongs in August. In his most recent, Lost a Legend recorded a time of 36.24 seconds at 3 furlongs on August 23.
Poppy's Pride has made two starts so far with encouraging results. He finished 2nd as a rookie on July 17 in a $55,000 event, finishing 2 ¼ lengths behind Boca Boy. Poppy's Pride regressed to 3rd on August 6 in another $55,000 race. He finished 2 ¾ lengths behind the winner, Isolate. Poppy's Pride is a nice horse, but the most impressive looking leading into today has been the young rookie, Lost a Legend. Lost a Legend might be a first-time runner, but seems to know his way around the dirt at Gulfstream Park.
Race 3
(1) Silent Mischief
+1500 (15/1)
(2) Senzazione
+300 (3/1)
(5) Three Deep
+200 (2/1)
(6) Strong Ending
+250 (5/2)
Post Time: 12:58 p.m. EST
Distance:1 Mile
Purse:$22,000
Right after Race 2 we have another selection for Race 3 at Gulfstream Park. We will stay on the dirt for this race, and go a little longer from 5 furlongs to a mile, but the prize money gets cut to $22,000. Strong Ending and Three Deep should be involved in the finale of this race.
Strong Ending finished 1st, 10th, 2nd, 6th, 6th in his previous five races. After winning by ¾ lengths in a $25,000 race in April, Strong Ending moved up in class and didn't have the same result. Strong Ending was 6th in his most recent appearance on July 26 for a $27,000 purse.
That was not his best effort and he goes down in class for today. Strong Ending enters today with a win in 11 career races. That win in April is his only win, but that may change today in Race 3 at Gulfstream Park.
Three Deep has gone 1st, 7th, 4th, 2nd in his previous four outings. In his win on May 10, Three Deep was strong in a $25,000 race to win by a nose over W W Candy. He did the same that Strong Ending did, as Three Deep moved up in class and then faltered to finish 7th and 4th.
Three Deep responded with a better performance on July 18 to place 2nd in a $21,000 race. He's been in good form in the morning with some encouraging workouts. Three Deep completed 4 furlongs with a time of 49.01 and 49 seconds at 4 furlongs, and 1:00.20 and 1:01.00 at 5 furlongs. This should be a good race, with the edge going to Three Deep.
Race 8
(1) Transitive
+3000 (30/1)
(2) Charge Card
+3000 (30/1)
(3) Dad's Yankees
+1000 (10/1)
(5) Followhisfootsteps
+1500 (15/1)
(7) Early Deligh
+3000 (30/1)
(8) Karen's Cove
+350 (7/2)
(9) Starship Apollo
+600 (6/1)
Post Time: 3:40 p.m. EST
Distance:6 Furlongs
Purse: $19,000
Race 8 is a little later in the afternoon on Thursday. We have a ten-horse field in Race 8 vying for a $19,000 purse covering 6 furlongs. Starship Apollo and Kalu are on my shortlist in this event. Starship Apollo will run out of the No. 9 spot as a 6/1 underdog on the morning-line. He has a lengthy history of 56 races, with 15 wins through that stretch which dates back to 2016.
Starship Apollo is coming off a win on August 6 in his most impressive effort since the winter. He was a winner over Resident by a length in a $19,000 race. Starship Apollo showed nice kick going into the stretch and held firmly in the stretch to fend off a couple of horses. Karen's Cove was in the mix as well, and ultimately showed 3rd in that one.
Kalu has been the best recently out of this group. He has finished in the top-2 in four straight races. In 8 out of 10 events, Kalu has been in the top-3, so this has been a really nice, consistent horse. Kalu is coming off a win on July 18 by 2 lengths over Nacho Papa. This outing on Thursday is in a lower class as well.
Kalu grabbed the top prize out of a $25,000 purse in that race. This isn't a horse that is likely going to find a lot of success beyond that, but a race like today is well within his range. If Kalu shows up in the same form as he did last month, then there shouldn't be any question of who is going to get a win here.