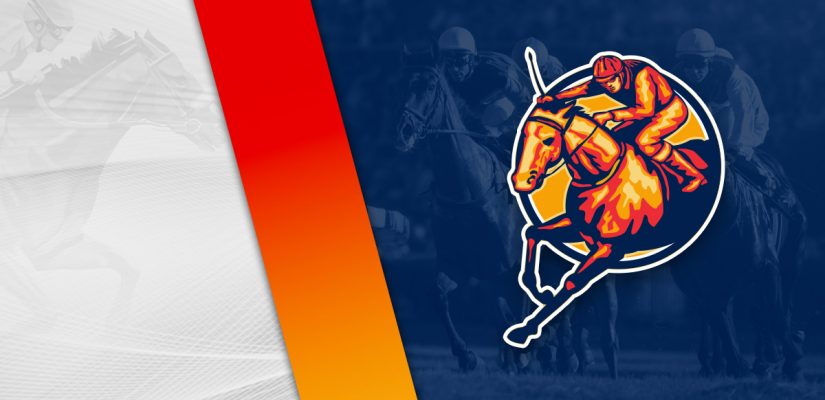 We are back at Gulfstream Park following a successful day on Saturday. I will take the 2 for 3 day and move on to the next racecard on Sunday. Breeze On By was the big winner of the day, as he took down the $200,000 Affirmed Stakes for three straight wins to open his career.
He beat Big Daddy Dave in a 7 ½ length blowout to go 1st, 1st, 1st for a hat-trick in his first three races. After that performance, you are going to see Breeze On By in some bigger events in the future. He's one to keep an eye on moving forward.
With Sunday here now, we are less than a week away from the 146th Kentucky Derby. Will anybody be able to upset the Tiz the Law at Churchill Downs? Art Collector is my favorite horse to do it, but don't discount Ny Traffic and Honor A. P. I didn't like what I saw from Honor A. P. in his last outing, though the talent is there for him to run much better than he did in the Shared Belief Stakes on August 1 at Del Mar.
At Gulfstream Park on Sunday, there are 11 races for a total of $357,000 on the line. We'll pick out three of them and aim for another profit in Florida. Head below for our free Gulfstream Park picks for August 30, 2020.
Race 2
(1) Fergus Bogel
+2000 (20/1)
(2) Nimble Beast
+120 (6/5)
(3) Old Main
+1200 (12/1)
(4) Courage de Lion
+800 (8/1)
(6) Wesley Owen
+250 (5/2)
(7) Match Runner
+2000 (20/1)
Post Time: 12:29 p.m. EST
Distance: 6 ½ Furlongs
Purse: $21,000
For our first selection at Gulfstream Park, we arrive at Race 2 on Sunday afternoon. Besides Wesley Owen and Nimble Beast, there isn't a whole lot to like in Race 2. Somebody else will have to show considerable improved form from their last race to pull off an upset.
If anybody is going to do that, it's likely Signified from the No. 8 post position, though. Otherwise, any of the other horses will provide a big payday if they happen to win.
Wesley Owen is coming off his debut on August 2. For a first-time runner, it was a fairly impressive effort in a $17,000 event. It wasn't the most difficult of races out there for Wesley Owen to enter, but an acceptable run as a minor underdog.
Wesley Owen was purchased for $10,000 in 2018, and then put up for auction again a year later and purchased for $55,000 this past October. He should be competitive enough running in this class.
Nimble Beast is one of the most experienced horses and consistent operators in Race 2. He has finished 2nd, 3rd, 3rd, 3rd in his previous four outings. In his most recent performance a few weeks ago on August 8, Nimble Beast showed 3rd in a $25,000 event to lose by less than a length.
It was very tight between the top-3 horses in that race. Prior to that in July, Nimble Beast was 3rd in a $29,000 event. He's taking a drop in class on Sunday to find some easier competition. That doesn't guarantee a win in Race 2, but it certainly gives him an upper hand over this weak field.
Race 3
(1) Love Ranger
+400 (4/1)
(2) Act Like Artie
+120 (6/5)
(3) Smirkotch
+1200 (12/1)
(4) Divine Martha
+800 (8/1)
(5) Lake Parima
+250 (5/2)
(6) Jeanie Vee
+3000 (30/1)
(7) La Gota Negra
+1500 (15/1)
(8) Captivant
+3000 (30/1)
Post Time: 12:58 p.m. EST
Distance:1 1/16 Miles
Purse:$29,000
You can make this a Daily Double if you wish with Race 2. Race 3 brings us a longer race for a bigger purse of $29,000 on the turf. A duel unfolding between Lake Parima and Act Like Artie isn't out of the question in this event. Lake Parima placed 2nd in back-to-back races on July 1 and August 8. He's finished in the top-3 in three straight performances.
In his most recent entry, Lake Parima was 2nd in a $29,000 event to lose by 1 ¼ lengths against Emolga. That was the toughest race of his career. He was racing in $12,500 events before reaching up to the $29,000 level. I wasn't enthused with his workout on August 18. Lake Parima recorded a time of 54.95 seconds at 4 furlongs.
Lake Parima showed that he belonged with that performance, but it's only one race, and he faces Act Like Artie who has been there, and also in tougher races. Act Like Artie is coming off a $45,000 race on May 21. It was a disappointing ending for Act Like Artie, as he finished 4th as one of the favorites.
Before that performance, Act Like Artie placed 2nd in a $45,000 mile turf race on April 9. He beat ten other participants in that race for a nice day at the office. Act Like Artie was clocked at 49.57 seconds at 4 furlongs on August 23 in prep work for Sunday. Overall, he has gone 6th, 6th, 2nd, 4th, though easing in class today. I am riding with Act Like Artie at Gulfstream Park in his easiest assignment to date.
Race 5
(2) Prince Igor
+2000 (20/1)
(4) No More Business
+1500 (15/1)
(5) Rough Entry
+800 (8/1)
(6) Nicholas Rose
+800 (8/1)
(7) Pro Quality
+2000 (20/1)
Post Time: 2:02 p.m. EST
Distance:6 Furlongs
Purse: $47,000
Race 5 will be a mid-afternoon race at Gulfstream Park, and the second biggest race on the card in Hallandale Beach on Sunday. The rookie Immersion and three-time participant, Easy Day, should have something to say in Race 5. Immersion is likely the only horse in this race that has the talent to give Easy Day problems. Immersion has been in good form in morning workouts.
Immersion completed 4 furlongs with times of 49.63 and 49.09 seconds. He should be able to find some wins in his career, and is a more interesting selection than some of the other horses. Easy Day is the only horse in this race that has finished in the top-2 in a race, and he's managed to do it in 2 out of 3 career races.
Easy Day has finished 2nd, 3rd, 2nd in his three-race career going into Sunday. He took a layoff after his first two races, which were for purses of $60,000 and $50,000. Easy Day returned to the gate on August 1 after sitting out since the $50,000 event on September 29, 2019. He placed 2nd about a month ago by ¾ lengths in a $47,000 event.
After having an opportunity to shake off the rust in that race, Easy Day should be ready to strike at Gulfstream Park on Sunday in Race 5. Easy Day has been impressive in the morning, with a recorded time of 58.53 seconds at 5 furlongs and 48.66 seconds at 4 furlongs. I think Easy Day should be a 4/5 or 3/5 favorite on the morning-line here instead of even money.