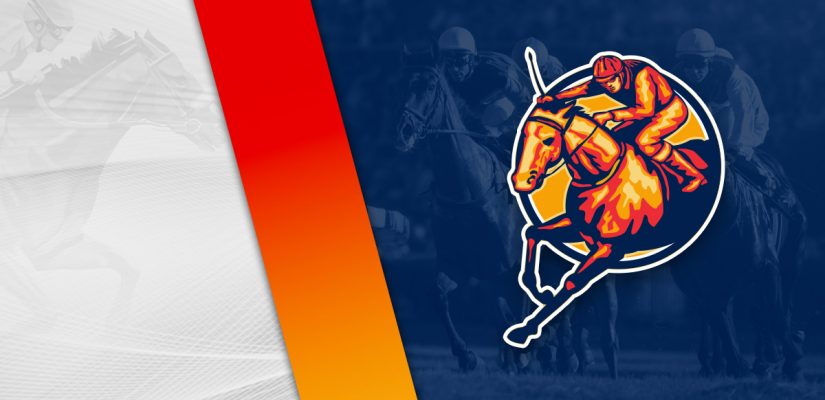 BetOnline is putting on nine thoroughbred race tracks for wagering in the US on Wednesday. The most notable track operating is probably Gulfstream Park.
This track never seems to take a break. Covid cases are going to pick up with players having to sit out across the major sports leagues over the next month, but nothing stops Gulfstream Park.
Whenever it's a Wednesday you can expect to see Gulfstream Park starting for the week. And when it's not Gulfstream Park, the sister track Gulfstream Park West seems to be running.
Remington Park is the main show this week. They have five stakes races on Friday, including the $400,000 Remington Springboard Mile.
There's a couple of $500,000 races on Saturday at Aqueduct to look forward to with the running of the New York Stallion Series. I will check out the card and see if it's worth betting later in the week.
Our first look is at Gulfstream Park this afternoon. Gulfstream has seven races worth $343,000 on Wednesday.
Race 1
(1) Attenti Mandatory
+400 (4/1)
(2) Nureyev's Dream
+140 (7/5)
(3) Pacific Legend
+350 (7/2)
(5) So Fake So Phony
+2000 (20/1)
(6) Onlyamatteroftime
+1200 (12/1)
(7) Adios Senor
+500 (5/1)
Post Time: 12:30 p.m. EST
Distance: 6 Furlongs
Purse:$21,000
The first race at Gulfstream is a $21,000 event covering 6 furlongs on the dirt. Pacific Legend and Nureyev's Dream should have a strong presence in this one.
Pacific Legend is winless in 16 attempts in his career. He's looking for his first win, with a chance of this going in finally here. Pacific Legend has finished 3rd, 3rd, 4th in his previous three outings.
Two races back, Pacific Legend showed 3rd on October 24 for a $21,000 purse, and then came back on November 13 to finish 4th in the same grade.
Nureyev's Dream has finished 5th, 8th, 5th, 2nd in his last four attempts. The colt looked good most recently, placing 2nd behind Bronx by a half-length for a $21,000 assignment.
If Nureyev's Dream puts on the same display in this race, he should be good for a win in this spot.
Race 2
(1) Gingeronmymind
+500 (5/1)
(2) Everthree
+1200 (12/1)
(5) La Viexa
+2000 (20/1)
(6) Lunar Blast
+100 (1/1)
(7) Queen Street
+400 (4/1)
Post Time: 12:58 p.m. EST
Distance:1 Mile
Purse:$19,000
Next up at Gulfstream Park is a $19,000 event over a mile on the dirt. Kenya Sun and Lunar Blast have to be looked at in this spot.
Kenya Sun is 9th, 5th, 1st in her career, with a win on September 12 for a solid performance. She finished 5th on August 15 in a $21,000 race, and then came on hard a month later.
Kenya Sun beat Calidad by a neck in a $21,000 event in improved form. After that solid attempt, Kenya Sun must be taken seriously.
Lunar Blast is a one-time winner in good form recently. She is 1 for 10, and finished 3rd, 2nd, 1st, 3rd, 2nd in her last five outings.
In a solid go on August 8, Lunar Blast defeated Yes It's Free by 2 lengths in a $21,000 race. In his last outing, Lunar Blast placed 2nd behind Queen Domina by 3 lengths for $19,000.
Lunar Blast is probably good for a win here.
Race 6
(1) Concrete Glory
+300 (3/1)
(3) Act of Valor
+450 (9/2)
(4) Rhymes Like Dimes
+800 (8/1)
(5) Cyberviking
+350 (7/2)
(6) I'll Finish
+500 (5/1)
Post Time: 2:58 p.m. EST
Distance:6 Furlongs
Purse:$39,000
Race 6 should be a good race between Cyberviking and Concrete Glory. This 6-furlong event for a $39,000 prize is likely to be competitive.
Cyberviking and Concrete Glory are going to be close at the wire. Cyberviking is 1st, 2nd in two attempts, starting with a 2 ¼ length win in a $21,000 event.
He came back to place well behind Concrete Glory by 7 ½ lengths for $39,000. That was fine effort, but Concrete Glory was too good.
Concrete Glory is 3 for 8, and finished well going 1st, 1st, 1st, 8th in his last four attempts. He most recently finished 8th in the $100,000 Inaugural Stakes.
After a hat-trick, Concrete Glory was unable to score his fifth in a stakes race. Back down in class to $39,000, this looks like a good spot.