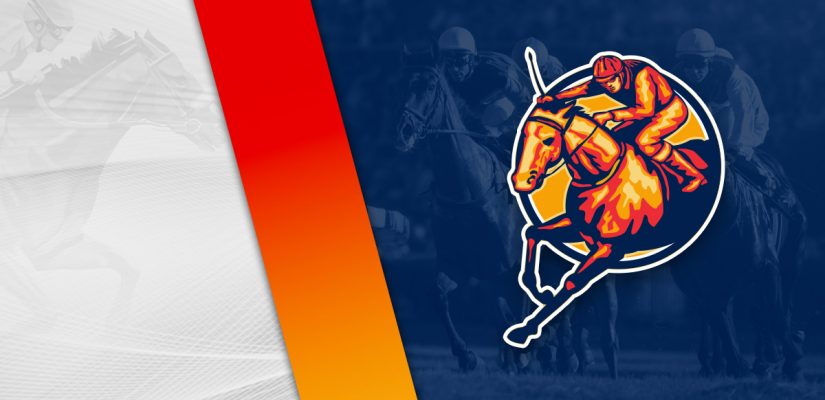 The weekend has arrived and we have stakes racing throughout the country. The big racing is at Aqueduct Racetrack with the running of the $500,000 New York Stallion Series. Note that there are two New York Stallion Series races.
There is the Fifth Avenue Division and Great White Way Division, both with $500,000 in prize money available at Aqueduct on Saturday afternoon. Outside of New York, Gulfstream Park in Hallandale Beach has a big card with five stakes races.
Gulfstream is running the $200,000 Fort Lauderdale (Gr. 2) on the turf and the $150,000 Harlan's Holiday Stakes (Gr. 3) this afternoon. Last night the main event was at Remington Park.
Remington Park had the $400,000 Springboard Mile with Kentucky Derby qualifying points up for grabs. We hit the winner with Make It Big in the Springboard for a tidy profit and three-race sweep.
Our first look on Saturday is going to be at Gulfstream for a nine-race $880,000 card. Head below for our free Gulfstream Park picks for December 18, 2021.
Race 2
(1) Girly the Butcher
+800 (8/1)
(3) Magic Surprise
+1000 (10/1)
(4) Soul of an Angel
+2000 (20/1)
(5) Keen Kingdom
+1500 (15/1)
(7) Mountain Bellatrix
+600 (6/1)
Post Time: 12:30 p.m. EST
Distance:1 Mile 70 Yards
Purse:$35,000
We open the day in Florida with a mile and 70-yard event at Gulfstream Park. This $35,000 event will likely see Only Time and Ukiyo up front in the stretch.
Only Time is winless in four attempts, finishing 7th, 8th, 6th, 3rd. In her latest outing, Only Time showed 3rd for a $30,000 assignment.
That was the best showing of her career and will look to improve on that promising effort. Prior to that one, Only Time finished 6th in a $26,000 event on October 3.
Ukiyo has gone 7th, 7th, 2nd, 4th in four attempts. The filly placed 2nd behind Yes I'm Spiteful by a half-length in a $50,000 race.
She dropped off in 4th on November 12 for a $45,000 assignment, but slides down to an easier $35,000 showing in this one. I will give Ukiyo leading credentials.
Race 5 – Suwannee River Stakes
(1) Dawn's Dancer
+3000 (30/1)
(2) In a Hurry
+400 (4/1)
(3) Shifty She
+300 (3/1)
(4) Keeper of Time
+1500 (15/1)
(5) La Babia
+2000 (20/1)
(6) Classic Lady
+1500 (15/1)
(8) Kelsey's Cross
+2000 (20/1)
(10) Sweet Melania
+600 (6/1)
(11) Princess Causeway
+600 (6/1)
(12) Quiet Company
+3000 (30/1)
Post Time: 1:54 p.m. EST
Distance: 1 Mile
Purse:$100,000
Race 5 is the $100,000 Suwannee River Stakes at Gulfstream Park. Considerations should be made for Sweet Melania and Shifty She on these terms.
Sweet Melania is 3 for 14 in her career, and has finished 3rd, 2nd, 2nd in her last three outings. Two races back, Sweet Melania placed 2nd behind Hendy Woods by 4 ¼ lengths in the $400,000 One Dreamer Stakes.
In her most recent outing, she placed 2nd behind Curly Ruth by ¾ lengths for a $90,000 purse on October 15. That was an impressive bid and should put her in contention in the same form.
Shifty She has finished 1st, 1st, 3rd, 4th, 1st in her previous five attempts. In her last two races, Shifty She finished 4th in the $750,000 Kentucky Downs Ladies Turf Stakes (Gr. 3) on September 11.
The mare bounced back to win the $200,000 Noble Damsel Stakes (Gr. 3) by 1 ½ lengths over High Opinion on October 23. Shifty She should be in top form to win.
Race 8 – Sugar Swirl Stakes
(1) Quinoa Tifah
+600 (6/1)
(2) Music City Star
+1200 (12/1)
(3) Frank's Rockette
+180 (9/5)
(4) Loriloupies
+1000 (10/1)
(5) Center Aisle
+200 (2/1)
(6) Compensate
+2000 (20/1)
(7) Bronx Beauty
+600 (6/1)
Post Time: 3:28 p.m. EST
Distance:1 Mile
Purse:$100,000
The $100,000 Sugar Swirl Stakes is a mile on the dirt covering 6 furlongs. Center Aisle and Frank's Rockette should go well in this event.
Center Aisle is 3 for 7 in her career, and finished 3rd, 1st, 1st in her last three attempts. She is looking for a hat-trick after a win on October 15 and November 20.
Center Aisle defeated Gerri B by 2 ¼ lengths for a $86,000 purse on October 15, and then 2 lengths over Miss Mosaic in a $134,000 event.
This should be tougher with Frank's Rockette in the mix. Frank's Rockette is 8 for 18 in her career, and finished 1st, 3rd, 5th, 3rd in her last three.
She is more of a stakes racer, with 11 straight appearances in a stakes race. Frank's Rockette most recently won on July 3 in the $100,000 Saylorville Stakes by ¾ lengths.
Since then, it's just been okay for Frank's Rockette. In her last go, she showed 3rd in the $300,000 Dream Supreme Stakes on November 13.
That was a fine run, but I think we're going to see better value on Center Aisle who is coming on hard recently. The $1,500,000 Center Aisle should be up for Frank's Rockette.