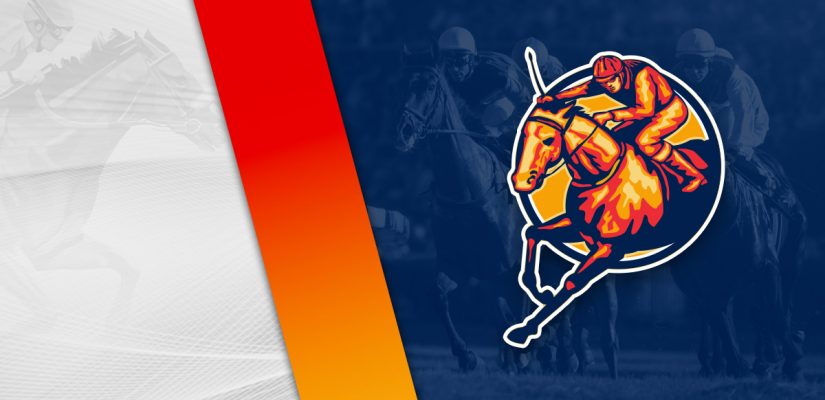 The horse racing schedule continues on Thursday at BetOnline. The racebook has five racecourses available for wagering at the moment. There is afternoon and evening racing on the Thursday calendar.
No stakes racing, but there is a $100,000 stakes race with the running of the H. Allen Jerkens at Gulfstream Park tomorrow afternoon on Christmas Eve. It's either horse racing or the Hawaii Bowl for wagering options on Friday.
Christmas Day will have NBA and NFL football. There are two NFL games on Saturday, while the NBA has five events for Christmas. The Golden State Warriors and Phoenix Suns is the biggest game of the slate.
The next day on Sunday, horse racing returns with stakes graded racing around the country. Santa Anita Park has three $300,000 graded races to handicap on the Sunday card.
We're running at Turfway Park and Gulfstream Park on Thursday. Afternoon racing in Florida, and then off to Kentucky for the evening. Head below for our free Gulfstream Park picks for December 23, 2021.
Race 3
(1) Frosted Faith
+600 (6/1)
(3) Ghostliner
+250 (5/2)
(4) Eighthandbroadway
+500 (5/1)
(5) Ubiquitous
+300 (3/1)
Post Time: 1:26 p.m. EST
Distance:6 Furlongs
Purse:$27,000
Race 3 is a $27,000 event covering 6 furlongs on the dirt. Ubiquitous and Ghostliner should have a strong presence in this one.
Ubiquitous is winless in his four-race career but has strong claims in this assignment. He has finished 4th, 2nd, 5th, 4th in four outings.
Three races back, he looked good to place 2nd behind Flint Ridge by 2 lengths in a $100,000 event. That was an impressive attempt, though he's fallen off in form since then.
In his last outing, Ubiquitous struggled to keep place and fell to 4th for a $43,000 purse. Down to $27,000, look for him to play more of a role, though.
Ghostliner is winless in seven career starts, but is in a good spot to go in today. He's finished 6th, 7th, 2nd in his last three, with promising results after dropping in grade.
In his latest attempt, Ghostliner placed 2nd behind Striker by 3 lengths for $123,200. That was great form and should be enough with a repeat effort on Thursday.
Race 5
(1) Kissing Frogs
+400 (4/1)
(2) Mirabell Mei
+800 (8/1)
(3) Kitten's Romance
+600 (6/1)
(5) Whimsical Muse
+180 (9/5)
(6) Crystal Coast
+500 (5/1)
(7) My Sweet Wife
+450 (9/2)
(8) Take Me As I Am
+1500 (15/1)
Post Time: 2:28 p.m. EST
Distance: 1 Mile
Purse:$36,000
A mile on the turf is the assignment in front of eight runners in Race 5. For this $36,000 purse, I'm looking at Kissing Frogs and Whimsical Muse as big players.
Kissing Frogs is 2 for 9 and should have a good chance after getting back on track recently. The filly has finished 7th, 6th, 7th, 2nd in his previous four attempts.
In her last go, Kissing Frogs placed 2nd behind Two Cent Tootsie by a half-length for $45,000. This was after going 7th in a $94,000 assignment.
Whimsical Muse is 4 for 18 and has finished 1st, 2nd, 2nd, 3rd in her last four attempts. The mare was a sharp performer on June 17 to win by 3 ¾ lengths for $44,100.
She had the lead at the ¾ pole and drew off easily. Whimsical Must most recently entered a stakes race with the running of the $95,000 Claiming Crown Tiara Starter Stakes.
It wasn't a win, but the form looked good to show 3rd in her second attempt in a stakes race. Expect Whimsical Muse to go well in this one.
Race 7
(1) Dreaming of Gerry
+160 (8/5)
(2) Democracy
+1200 (12/1)
(3) Cajun Commander
+600 (6/1)
(5) Creative Cloud
+300 (3/1)
(6) Raise the Rent
+350 (7/2)
Post Time: 3:28 p.m. EST
Distance:6 Furlongs
Purse:$36,000
Look at Creative Cloud and Dreaming of Gerry to put together a top bid for the win in Race 7. Creative Cloud is a one-time winner through seven assignments, with a win back on April 24 for $94,000.
That was impressive, but Creative Cloud has regressed since then. Creative Cloud is winless in four straight attempts. In her last outing, she ran solidly to finish 4th for a $39,000 prize.
That's disappointing after winning a $94,000 race in the spring. Expect Dreaming of Gerry to give her a big challenge now that she is down in distance.
Dreaming of Gerry is 1 for 12 and has finished 1st, 3rd, 5th, 2nd in her last four outings. She was a winner back on August 16 at Colonial Downs, with a $50,00 purse.
That was an impressive performance. In her most recent attempt, Dreaming of Gerry was close, placing 2nd behind Triple Jeopardy by a half-length for $28,000.
The drop from 7 furlongs to 6 furlongs should do wonders on Thursday. Look for the $85,000 Dreaming of Gerry to find a home in the winner's circle in Race 7.