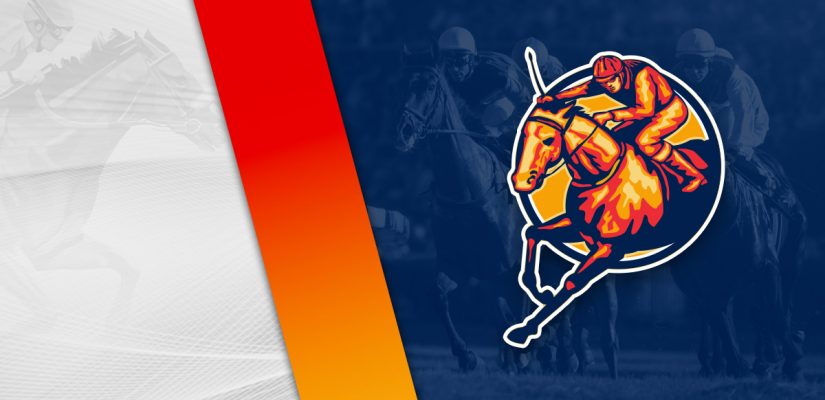 Everyone is on a break Christmas Eve, with the NBA, NHL, college football and basketball all off for the day. There was supposed to be the Hawaii Bowl between the Memphis Tigers and Hawaii Rainbow Warriors, but that was cancelled as a result of too many Covid positive tests for the hosts.
That's tough for Memphis, but how can we feel bad for a team that is stuck in Hawaii with no game to play? I'm sure they are having a good time regardless of no game. I'm sure they will make out just fine in Hawaii. That leaves horse racing the only game in town.
Sound familiar? During the beginning of the pandemic in 2020, there was only horse racing for wagering in North America. If you look elsewhere, Europe will have other sports this time, but if you want to stay close to home, horse racing is going to be your only bet.
Tampa Bay Downs and Gulfstream Park, both in Florida, are the only tracks offered at BetOnline on Christmas Eve. Gulfstream Park has seven races with $406,000 in prize money available on the card. Head below for our free Gulfstream Park picks on December 24, 2021.
Race 1
(2) Banditoftheprairie
+1500 (15/1)
(3) Trinni Surprise
+2000 (20/1)
(4) Beastfromtheeast
+140 (7/5)
(6) My Man Vito
+600 (6/1)
(7) Prayin on Currency
+500 (5/1)
(8) Bettingonadream
+1500 (15/1)
Post Time: 12:00 p.m. EST
Distance:6 Furlongs
Purse:$23,000
The first event at Gulfstream Park is a $23,000 event covering 6 furlongs. Magic Pro and Beastfromtheeast have to be viewed as top contenders at this level.
Magic Pro is making his debut on Friday afternoon. He has promising connections and should have a big chance right out of the gate as a rookie.
Magic Pro was purchased at auction for $10,000 in June. The gelding has been picking it up in workouts. He was most recently timed at 47.71 seconds in an impressive workout on December 18.
Beastfromtheeast is a six-time loser through his career. He has finished 2nd, 5th, 3rd, 5th, 6th, 2nd in six attempts.
Beastfromtheeast came on in his last attempt to place 2nd behind Cashier Check by 7 lengths in a big field. While Beastfromtheeast didn't get the win, he would have beat this field in the same form.
His workouts have been going well, too. Beastfromtheeast was clocked in 47.55 seconds at 4 furlongs on November 24. He looks like the winner if he's interested.
Race 8
(4) Beauty Queen
+1200 (12/1)
(5) Don't Make Me Beg
+3000 (30/1)
(6) Lady Fiorella
+3000 (30/1)
(8) Yes I'm Evil
+450 (9/2)
(9) Ready Orb Not
+500 (5/1)
(10) Pretty Rachel
+300 (3/1)
Post Time: 3:28 p.m. EST
Distance: 7 Furlongs
Purse:$21,000
Race 8 is a $21,000 event covering 7 furlongs on the dirt. Look at the inside and outside for your shortlist.
Pretty Rachel and Bimini should have a chance at the top prize. Pretty Rachel is 7 for 18 in her career, and most recently ended a six-race winning streak.
She was on fire from May 20 to October 21. In her last win, Pretty Rachel beat Smooth as Glass by 8 lengths for $19,000 on October 21.
Pretty Rachel's team got too confident and entered her in the $80,000 Claiming Crown Glass Slipper Starter Stakes on December 4. That didn't go well. Pretty Rachel finished 8th for last.
Bimini is 8 for 28 and finished 1st, 4th, 6th, 5th in her last four attempts. The mare beat Let's Be Honest by a half-length for a $51,000 purse on July 16.
That was an impressive attempt but has struggled up in class since then. In her last attempt, the mare finished 5th in a $46,000 assignment at a mile.
Down in class and distance on Friday, expect Bimini to give this race a solid go.
Race 9
(1) Churchtown
+250 (5/2)
(2) C My Meister
+400 (4/1)
(3) California Frolic
+500 (5/1)
(5) Just Call Ray
+800 (8/1)
(7) Hey Porter
+600 (6/1)
(8) Just So Ya Know
+2000 (20/1)
Post Time: 3:28 p.m. EST
Distance:1 Mile 70 Yards
Purse:$61,000
Race 9 covers a mile and 70 yards on the all-weather track. This assignment should be a winnable race for C My Meister and Churchtown.
C My Meister is a one-time winner on July 18. He's finished 4th, 3rd, 1st, 3rd, 3rd, 4th in his career. In his victory, C My Meister defeated Harry's Onthebeach by 2 ½ lengths for a $70,000 purse.
That was a good attempt from C My Meister to get into the winner's circle but hasn't been back to the winner's circle in three races since then.
He's been stakes racing and hasn't gotten back. In his last outing, he finished 4th in the $75,000 Pulpit Stakes. Down to $61,000, C My Meister should go well in this spot.
Churchtown is 1st, 4th in two outings, winning as a rookie on October 30 at Woodbine. He beat Citrus Boy by 4 ½ lengths in a $126,800 event.
That was impressive and sent Churchtown to a graded race on November 28. Churchtown finished 4th in the $150,000 Grey Stakes (Gr. 3). Expect better from him on these terms.