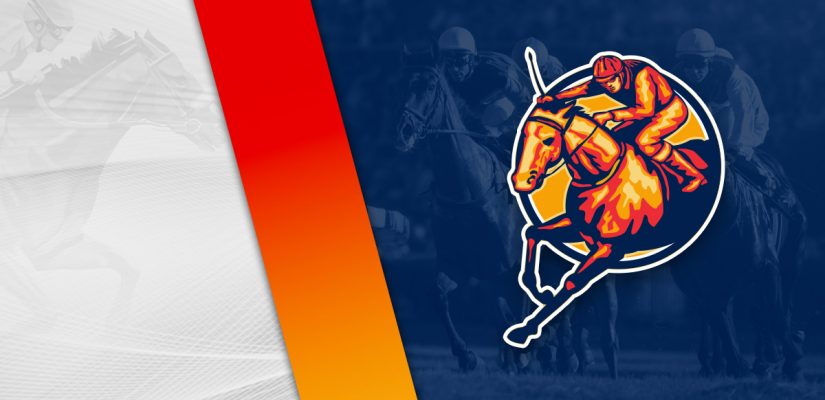 Horse racing returns on Sunday after a brief pause for Christmas Day. Christmas is the only day that there isn't any horse racing on the calendar. We're back to the horse racing track on Sunday afternoon.
The return brings stakes racing with it on Sunday. There are at least five racecourses with stakes races on this card. Santa Anita Park is the most notable, with three $300,000 graded events.
The most highly anticipated race on Sunday is the Runhappy Malibu Stakes (Gr. 1). Note that Fair Grounds has a small Kentucky Derby prep race with the $100,000 Gun Runner Stakes.
Our first stop is at Gulfstream Park. Gulfstream has 11 races worth $552,000 in prize money. Head below for our free Gulfstream Park picks for December 26, 2021.
Race4
(1) It's Not Easy
+350 (7/2)
(4) Steal Sunshine
+1500 (15/1)
(6) Sensei Lawrence
+400 (4/1)
(7) Glory and Victory
+2000 (20/1)
Post Time: 1:26 p.m. EST
Distance:7 Furlongs
Purse:$43,000
Race 3 Gulfstream Park is a mile on the dirt for a $43,000 purse. It's Not Easy and Bob Marco should be the top horses to watch in Race 3.
It's Not Easy is winless in two attempts, going 4th in back-to-back events. He opened his career on November 18 with a decent go.
It's Not Easy finished 4th in a $30,000 event on November 18. In his next try, It's Not Easy went 4th for $31,500. There is work for It's Not Easy to do on Sunday.
Todd Pletcher's Bob Marco could be in a class of his own in this one. Bob Marco is making his debut on Sunday. It's a much-anticipated debut for the $250,000 colt.
He's been picking up solid work in the morning and appears ready to go. This looks like a good spot for a debut versus a weak field. I'm riding with Pletcher's colt here.
Race 5
(1) Stunning Princess
+1200 (12/1)
(2) Mademoiselle Nova
+1200 (12/1)
(3) Breaker of Chains
+450 (9/2)
(4) Bipartisanship
+1000 (10/1)
(5) Inthewinnerscircle
+600 (6/1)
(6) Lady Speightspeare
+300 (3/1)
(8) Dream About Me
+2000 (20/1)
(9) Tobys Heart
+250 (5/2)
Post Time: 1:54 p.m. EST
Distance: 1 1/16 Miles
Purse:$100,000
Race 5 is a $100,000 event covering 1 1/16 miles on the turf. Side with Lady Speightspear and Tobys Heart on your shortlist in this assignment.
Tobys Heart is 4 for 9 in her career. The filly has stakes experience, and has finished 1st, 5th, 2nd, 3rd, 1st, 4th in his previous six attempts.
Two races back, Tobys Heart scored in the $500,000 Nelson's Green Brier Whiskey Music City Stakes by 2 ¾ lengths on September 12.
That was an impressive bid, though Tobys Heart couldn't hold on October 29 in the $150,000 Rubicon Valley View Stakes (Gr. 3). She settled for 4th in a decent attempt in a graded class.
Lady Speightspear could be good to go on Sunday. She is a perfect 4 for 4 in her career and looking for more.
In her last outing, Lady Speightspear won her second graded race in only four career races. She defeated Our Secret Agent by 4 lengths in the $175,000 Bessarabian Stakes (Gr. 2) on November 13.
In the other graded win, she beat Alda by ¾ lengths in the $250,000 Natalma Stakes (Gr. 1). This assignment on Sunday looks like a good chance for her.
Race 10 – Tropical Park Derby
(1) Sigiloso
+2000 (20/1)
(2) Never Surprised
+160 (8/5)
(3) Safe Conduct
+800 (8/1)
(4) In Effect
+3000 (30/1)
(5) Yes this Time
+450 (9/2)
(6) Fighting Force
+2000 (20/1)
(7) Lamplighter Jack
+3000 (30/1)
(8) King of Dreams
+1200 (12/1)
(9) Grey Streak
+1000 (10/1)
(11) Scarlett Sky
+600 (6/1)
(12) Hot Blooded
+2000 (20/1)
(13) American Prince
+1200 (12/1)
(14) Shady Mcgee
+2000 (20/1)
Post Time: 4:32 p.m. EST
Distance:1 1/16 Miles
Purse:$100,000
The $100,000 Tropical Park Derby covers 1 1/16 miles on the turf. Look at Yes This Time and Never Surprised as strong contenders.
Yes This Time was on a five-race winning streak from February 20 to July 3. This was strong work from Yes This Time, who most recently won in July by $150,000 Kent Stakes (Gr. 3).
However, Yes This Time has gone winless in three straight performances, with results of 8th, 2nd, 3rd in her last three outings.
He looked good in the $750,000 Big Ass Fans Dueling Grounds Derby, placing 2nd behind Accredit by 1 length.
In his next and most recent outing, Yes This Time showed 3rd in the $150,000 Bryan Station Stakes on October 30 at Keeneland. Expect another solid opportunity for Yes This Time.
Never Surprised should be the toughest that Yes This Time will encounter. He is a three-time winner, coming off a win on November 26 at Aqueduct.
That was a big run after placing 2nd in three straight graded assignments. He placed 2nd behind Public Sector by a neck in the $400,000 Hill Prince Stakes (Gr. 2) on October 23.
Then Never Surprised responded well for a 6 ¼ length win in the $150,000 Gio Ponti Stakes. That was much too easy. This should be more competitive, but Never Surprised likely prevails.