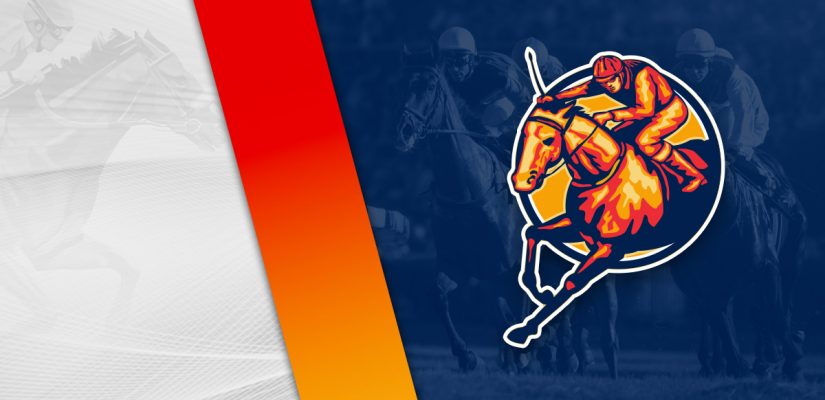 There is decent horse racing action on Thursday. Some of the weekend tracks are opening up on Thursday to open their cards. Aqueduct Racetrack and Turfway Park are both going on Thursday, so something different from yesterday.
There is one stakes race in the US at Aqueduct Racetrack in New York. The feature this weekend is at Oaklawn Park and Santa Anita Park. The $250,000 Smarty Jones Stakes at Oaklawn will get some attention.
Along with the Smarty Jones, Santa Anita Park is running the Joe Hernandez Stakes (Gr. 2) on New Year's Day. There aren't any headline events, but there's plenty of stakes race on Saturday.
We're at Aqueduct and Gulfstream Park on Thursday afternoon. Gulfstream has eight races worth $220,000 on this card. Head below for our free Gulfstream Park picks for December 30, 2021.
Race 1
(1) Prettyaspink
+200 (2/1)
(2) Forge Ahead
+400 (4/1)
(4) Bringthewine
+2000 (20/1)
(5) Lady Younes
+600 (6/1)
(7) Uncaptured Faith
+350 (7/2)
Post Time: 12:30 p.m. EST
Distance: 5 ½ Furlongs
Purse:$21,000
The first event at Gulfstream is a $21,000 event covering 5 ½ furlongs on the dirt. K Cottee and Prettyaspink are on my shortlist to win.
If you want to take a longshot, K Cottee must be worth a look. He is winless in one attempt, going 4th on August 17 at Finger Lakes. K Cottee finished 4th for $32,100 and is down in class on Thursday.
K Cottee is open to improvement and has to be worth considering. Prettyaspink opened her career on December 10 and looked fine.
She finished 4th in a $23,000 assignment. It wasn't a bad attempt and he should be competitive for $21,000.
For the value, K Cottee has to get a strong look, though. I'm going to go for the upset with No. 6 on a class drop at Gulfstream Park this afternoon.
Race 6
(1) Well Shes Handsome
+1500 (15/1)
(2) Follow Me Mom
+2000 (20/1)
(3) Nurse Judy
+600 (6/1)
(5) Starship Nana
+1500 (15/1)
(7) Harper's in Charge
+100 (1/1)
Post Time: 2:58 p.m. EST
Distance: 5 Furlongs
Purse:$54,000
War Star and Harper's in Charge make sense in Race 6. This one goes for 5 furlongs on the turf. War Star is 2 for 24 in her career and should carry on well this afternoon.
She hasn't won since June 21, 2019, going winless in 17 races. War Star has at least looked good recently, finishing 4th, 3rd, 2nd in her previous three outings.
After showing 3rd in a $16,000 race on November 7, War Star came back to place 2nd behind World Gone Wild by a neck for a $54,000 purse. That was in good form.
Harper's in Charge is a one-time winner through six assignments. She has finished 1st, 7th, 6th, 2nd, 5th, 4th.
As a rookie, Harper's in Charge struck by 6 ½ lengths for a $80,000 purse in a wire-to-wire clinic. She hasn't been back there, though.
In her last outing on October 22, 2021 at Belmont, Harper's in Charge finished 4th for $92,000. All the way down to $54,000 from there, expect her to click.
Race 8
(3) Fran's Strike
+800 (8/1)
(5) Inner Wave
+450 (9/2)
(6) Pemberton
+1200 (12/1)
(7) Cajun Mandate
+180 (9/5)
(8) Spring the Beast
+1000 (10/1)
Post Time: 4:07 p.m. EST
Distance:5 ½ Furlongs
Purse:$21,000
Race 8 looks good between Cajun Mandate and U U Star should have a good presence in this one. Cajun Mandate has gone 8th, 6th, 2nd in three career races.
He is coming off his best run on December 16. The colt looked sharp, placing 2nd behind Whiskeyonhislips by 3 ¾ lengths for $21,000.
That was a solid attempt from Cajun Mandate after finishing 6th on June 26 for a $33,500 purse. The drop in class helped.
U U Star from the inside presents nice value in Race 8. The colt made his debut on December 16 and hung in there.
U U Star showed 3rd behind Cajun Mandate by 3 ¾ lengths. Despite the loss, U U Star looks rock solid from the inside rail on Thursday.
He is coming off a good workout on December 5 with a time of 49.47 seconds at 4 furlongs on December 5. He's hard to ignore at this value price.