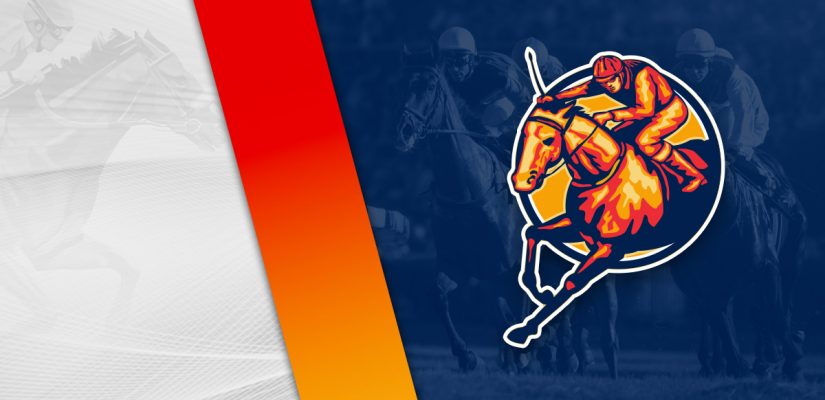 We're back on the racetrack Wednesday afternoon. The BetOnline racebook is offering seven racecourses for wagering on the card this afternoon and evening. The most notable track is in Florida at Gulfstream Park.
There are two Florida tracks on the docket at Tampa Bay Downs and Gulfstream Park. Gulfstream is home to the Pegasus in less than two weeks.
It's been a while since we've had million-dollar racing in the US and fortunately, we don't have to wait now before some of the best horses are running again.
We are opening the day at Gulfstream in Florida. Gulfstream has $430,000 in prize money available to be won today. Head below for our best Gulfstream Park picks on January 19, 2022.
Race 1
(3) K.C. Chief
+800 (8/1)
(4) Sun Viking
+1500 (15/1)
(5) California Frolic
+350 (7/2)
(6) Afikoman
+1500 (15/1)
(7) Angelus Diamond
+2000 (20/1)
(8) Doctor Nash
+400 (4/1)
Post Time: 12:30 p.m. EST
Distance:1 Mile 70 Yards
Purse:$42,000
The first event at Gulfstream Park covers a mile and 70 yards for a $42,000 purse. Look at California Frolic and Peter D to have a strong to at the top prize.
California Frolic has finished 5th, 2nd, 1st, 1st in his previous four attempts. After placing 2nd on September 25 in a $38,000 event, California Frolic won on November 12 and December 24.
The first win was over Never Say Know by 2 ¼ lengths for a $38,000 purse. California Frolic was able to follow up with a 1 ¼ length win over Churchtown by 1 ¼ lengths in a $61,000 assignment.
This looks like a race for Never Say Know to run a competitive race in. Peter D likely has the best chance to hold him off.
Peter D is 4 for 5 in his career and coming off a hat-trick. Will it be four in a row? In similar form as recently it can be.
He's finished 1st, 5th, 1st, 1st, 1st in his career, including a stakes win in the $60,000 Journeyman Stud Juvenile Stakes by 1 ½ lengths on October 23. In his latest attempt, Peter D came through with a 1 length win for a $37,000 prize.
I'd consider the No. 2 to win on the dirt at Gulfstream today.
Race 7
(2) Flying Black
+400 (4/1)
(3) Lookinlikeaqueen
+450 (9/2)
(4) Current Situation
+500 (5/1)
(5) On a Tour
+1500 (15/1)
(6) Midnight Bella
+800 (8/1)
(8) Isadorable Aida
+350 (7/2)
(9) Bayou Belle
+1000 (10/1)
Post Time: 3:37 p.m. EST
Distance: 1 Mile 70 Yards
Purse:$34,000
Race 7 is a mile and 70 yards for a $34,000 purse. Consideration for Isadorable Aida and Flying Back has to be made on these terms.
Isadorable Aida is 7 for 33 and has to be worth a look from the No. 8 hole. She has finished 1st, 2nd, 3rd, 5th, 4th in her previous five attempts.
Five races back, Isadorable Aida won a $28,000 event in good form. In her latest race, she finished 4th for a $61,000 purse. This was after finishing 5th on December 4 for a $95,000 purse.
Down in class further to the $34,000 level, expect Isadorable Aida to have a big chance. Flying Black will go in for an upset bid and I think there's a door open.
She is 3 for 9 in her career, finishing in the top-2 in the last five attempts. The filly is coming off back-to-back wins on November 20 and December 22.
Flying Black defeated Emirates Affair by 2 ¾ lengths for a $28,000 purse, and then a month later a half-length win in a $37,000 event at a mile and 70 yards.
The value looks too good on Flying Black to ignore. I will take my chances on this consistent filly in Race 7.
Race 8
(1) Pure Speight
+1000 (10/1)
(2) Hope In Him
+800 (8/1)
(4) Barone Cesco
+450 (9/2)
(5) Classicstateofmind
+300 (3/1)
(6) Tops the Chart
+800 (8/1)
Post Time: 4:11 p.m. EST
Distance:5 Furlongs
Purse:$61,000
Race 8 is our final pick at Gulfstream Park on Wednesday afternoon. Mogalu and Lucci should be worth a look on these terms Wednesday afternoon.
Mogalu has raced in two assignments, finishing 2nd, 1st at Gulfstream Park. In his debut, Mogalu placed 2nd behind Always Gambling by ¾ lengths for a $55,000 purse.
That was a fine first-time run from Mogalu. Building on that performance, Mogalu beat Jinxed by a neck in a $60,000 assignment on December 18.
Lucci has finished 1st, 5th in his career. The colt had a 3 length win over Speak Unity for a $90,000 purse in May at Belmont Park.
That was impressive and sent Lucci to Ascot overseas in June. Back home on home soil in the US, expect Lucci to like this race down in class. He's fresh and sharp in morning workouts.
Expect Lucci to have a big chance from the outside to clear this field in the stretch.