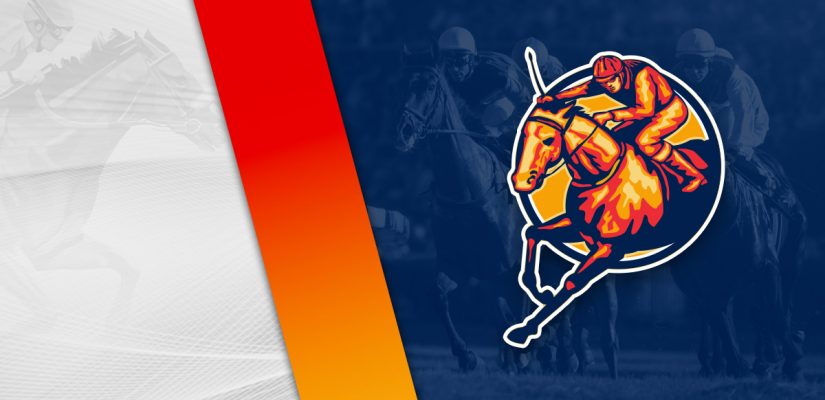 There is racing on Wednesday with eight thoroughbred racecourses available for wagering. I should note that Louisiana Downs is listed under thoroughbred, but this is a quarter horse meet. If you want quarter horses then you will know where to find them.
There should also be some harness racing posted for later in the evening at the BetOnline racebook. We're playing Fair Grounds Race Course in New Orleans and Gulfstream Park in Hallandale Beach on Wednesday. You can bet one or both, whatever picks you feel most comfortable with this afternoon.
The headliner coming up this weekend is the $500,000 Essex Handicap (Gr. 3) at Oaklawn Park. There isn't any racing on the Road to the Kentucky Derby until the $1,000,000 Louisiana Derby (Gr. 1) at Fair Grounds.
Gulfstream has eight races worth $323,000 on Wednesday afternoon. Head below for our best Gulfstream Park picks on March 16, 2022.
Race 2
(1) Wicked Fast
+250 (5/2)
(2) Panorama Truck
+350 (7/2)
(3) King of Truth
+450 (9/2)
(4) Ghostinyou
+600 (6/1)
(5) K. C. Chief
+400 (4/1)
(6) God Is Love
+800 (8/1)
(7) Fast n Steady
+2000 (20/1)
(8) Fran's Strike
+1500 (15/1)
Post Time: 1:33 p.m. EST
Distance: 1 Mile
Purse:$42,000
Race 2 covers a mile for a $42,000 purse on the turf. Ghostinyou and Wicked Fast should compete hard for the top prize here
Ghostinyou is 7th, 1st in two races on December 19 and February 6. On his debut, Ghostinyou finished 7th for a $60,000 purse.
That could have been better, with Ghostinyou getting back on track as a sophomore runner. Ghostinyou defeated Greg's Honor by 1 length in a $42,000 event.
With Ghostinyou back in a $42,000 race, he should be competitive. Wicked Fast is 3rd, 1st, 2nd in three attempts and consistent so far.
He was a $50,000 winner on November 6. This was an impressive run for a win by a head. Wicked Fast placed 2nd after receiving a disqualification.
Wicked Fast was a winner by a neck, but had that called back for bumping foes. Look for Wicked Fast to continue running well.
Race 4
(1) Old Town Road
+250 (5/2)
(3) Faithful Ruler
+800 (8/1)
(4) Frolic Man
+1200 (12/1)
(5) Unsociable
+200 (2/1)
(6) Always Gambling
+400 (4/1)
(7) I'll Figure It Out
+1200 (12/1)
Post Time: 2:37 p.m. EST
Distance: 5 ½ Furlongs
Purse:$42,000
Race 4 goes for Unsociable and Old Town Road likely putting together big performances. Unsociable is 2nd, 1st in two races in his career.
He placed 2nd behind by 1 ¼ lengths in a $30,000 purse on November 18. This was an acceptable run, with Unsociable coming back on January 5 for a $43,000 purse.
Old Town Road is going to be tough from the inside rail. The No. 1 is 4 for 5 finishing 1st, 1st, 1st, 5th, 1st in five attempts.
The colt is coming off a 2 ¼ length win over King of Truth in a $42,000 assignment. That was an impressive showing after the first loss of his career.
Old Town Road was 5th in the $100,000 Inaugural Stakes on December 4. After dropping back down to a beatable level, he went right back to the winner's circle.
Expect the same on Wednesday, with Old Town Road tough to beat in a $42,000 race. I like a mini upset over Unsociable.
Race 7
(1) Beechnut Trophy
+300 (3/1)
(2) Thataint Tooshabby
+800 (8/1)
(3) Lover Her Lots
+600 (6/1)
(4) Running Legacy
+500 (5/1)
(5) Demogorgon
+400 (4/1)
(6) Philly Eagles
+1000 (10/1)
(7) American Heroine
+450 (9/2)
Post Time: 4:09 p.m. EST
Distance:7 ½ Furlongs
Purse:$61,000
Race 7 is a $61,000 event covering 7 ½ furlongs on the turf. This race on the grass should include Running Legacy and Beechnut Trophy at the wire.
Running Legacy made her debut on December 9 and was in good form. The filly beat Novel Idea by 1 ¼ lengths for a $60,000 prize.
That was impressive for a first-time runner and more could be coming for Running Legacy. Beechnut Trophy is going to have a big chance from the inside.
Beechnut Trophy is 2nd, 3rd, 1st, and considered a contender in this one. She has only run well in her career so far.
In her most recent attempt, Beechnut Trophy beat Al Qahira by a half-length for a $60,000 purse. This was after showing 3rd in a $55,000 event.
From the inside, Beechnut Trophy should benefit nicely. Expect her to be a good value selection in Race 7 on Wednesday.