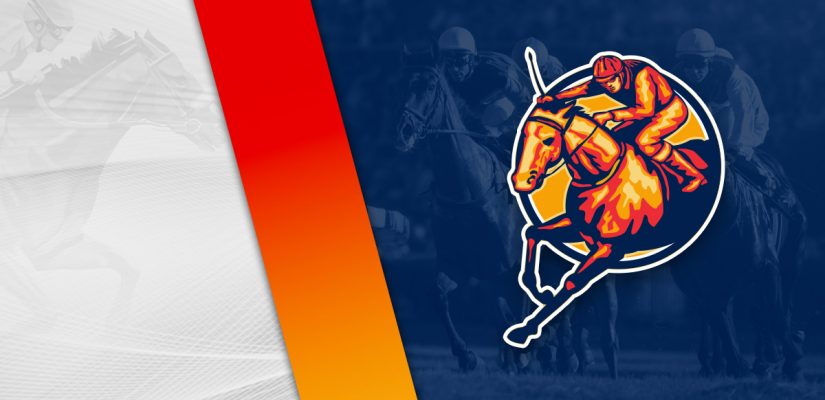 Onward to Wednesday where BetOnline has ten racecourses available for wagering. That's a big jump from the four that we had on Monday and Tuesday. Gulfstream Park in Florida is the most notable track that is opening up their first card of the week. Also starting their first card of the week is Turfway Park, Penn National, Sam Houston, and a few others. The stakes racing will heat up this weekend with the running of the $1,000,000 Louisiana Derby. A trip to the Kentucky Derby is on the line, with 100 points going to the winner. Mandaloun has looked fantastic in workouts and should have a say at Fair Grounds Race Course on Saturday. We're getting ready for what could be a wide open Kentucky Derby in May.
$25 Risk-Free Horse Racing Bet!
We will open the day in Florida at Gulfstream Park. It's one of the more popular tracks, and between the main facility and Gulfstream Park West, they never stop racing throughout the year. A pandemic never even stopped Gulfstream Park. Gulfstream has ten races worth a total of $341,000 in prize money. Head below for our free Gulfstream Park picks for March 17, 2021.
Race 3
(2) Sandy Dude
+500 (5/1)
(3) Mutaraafeq
+140 (7/5)
(6) Weight of Glory
+300 (3/1)
Post Time: 2:08 p.m. EST
Distance:1 Mile
Purse:$35,000
A mile on the dirt will get us started in Hallandale Beach on Wednesday afternoon. We could have a good one between Lease and Mutaraafeq in the stretch in this one. Lease is winless in five races, but has been showing some nice kick recently.
The young colt could be ready to break through on Wednesday. He's gone 6th, 5th, 6th, 2nd, 3rd in his career, with improvement noted. Lease placed 2nd on January 13, placing behind Fuego Caliente by 2 ¼ lengths in a $29,000 event. Lease returned on February 11 to show 3rd in a $29,000 race. It's good to be in the money, and a step in the right direction.
Mutaraafeq will likely be featured by Lease and the rest in this field. Mutaraafeq is winless in two outings, but showed excellent improvement from his debut to sophomore outing. As a rookie, he finished 7th in a $50,000 event. Too tough. He came back to place 2nd behind Two Princes in a $39,000 race on February 13.
It was a solid run from Mutaraafeq. He was in control from the ½ pole going into the stretch, but couldn't hold on and weakened a little too much, with Two Princes jumping on the opportunity for a 3 ¾ length win. Down in class to $35,000, this should be a winnable chance for Mutaraafeq.
Race 4
(2) Sunshine City
+600 (6/1)
(3) Kate's Kingdom
+1500 (15/1)
(5) Pretty Rachel
+1000 (10/1)
(6) Winter Princess
+350 (7/2)
(7) Por Que No
+180 (9/5)
Post Time: 2:37 p.m. EST
Distance:1 1/16 Miles
Purse:$42,000
In one of three races worth more than $40,000, Race 4 is a 1 1/16 mile event on the dirt. Seven horses are expected to participate, with Winter Princess and Por Que No on the outside sure to give a good account on Wednesday afternoon.
Winter Princess has finished 5th and 1st in his young career. He was 5th as a first-time starter on February 4 in a $32,000 event, and then came back less than a month later to win a similar race by a neck on February 4. Winter Princess dueled in the stretch and prevailed.
Note that Winter Princess has looked sharp in workouts as well. She was timed at 1:00.80 at 5 furlongs, and then 48.26 seconds at 4 furlongs most recently on March 13. It doesn't appear like her win on February 4 was a fluky win. She deserved that win, but had to fight really hard for it. Winter Princess might need to continue to improve to win on Wednesday.
Por Que No is a back-to-back winner on January 15 and February 11. She has gone 9th, 1st, 1st in three performances. Por Que No broke through on January 15 in a $32,000 event to win by 2 ½ lengths. That was an easier win than Winter Princess had to fight for. Por Que No came back on February 11 in another $38,000 race for another clear win, this time by 3 ½ lengths. Another win for Por Que No appears to be close.
Race 7
(2) Real Doozie
+350 (7/2)
(3) Daddy's Joy
+180 (9/5)
(4) Blueyed Princess
+2000 (20/1)
Post Time: 4:12 p.m. EST
Distance:1 Mile
Purse:$48,000
Race 7 is a $48,000 feature event on the dirt covering a mile. Seven horses are expected to run, with Real Doozie and Daddy's Joy the runners to watch closely in this event. Real Doozie is a three-time winner in 19 outings, with her most recent win on September 6.
She beat Seeking Revenge by 1 ¼ lengths in a $26,725 event to get the win on that day. Since then, Real Doozie has gone winless in four straight performances, but got into the money in her last two showings on December 27 and January 22.
In the first of those two outings, Real Doozie showed 3rd in a $28,000 event, and then a few weeks later showed 3rd again. In the January 22 performance, she showed 3rd for a $28,000 purse. This is certainly going to be tougher than either of those races, but should be close to get into the money again.
Daddy's Joy is a one-time winner through five attempts. Daddy's Joy beat Avuncular by 1 length in a $45,000 race on September 3 in a pretty impressive showing as a mid-tier horse going into that assignment. Daddy's Joy has finished 4th, 2nd, 2nd since that performance.
In her last race, Daddy's Joy placed 2nd behind 1 ½ lengths in a $44,000 event. Despite the higher purse, the competition doesn't look any tougher here. A win shouldn't be out of sights for Daddy's Joy on Wednesday. I'd side with the No. 3.