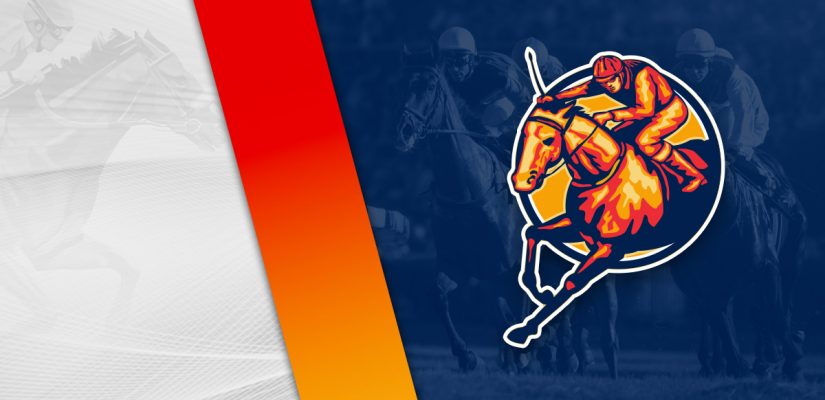 BetOnline goes into Wednesday with nine racecourses available for wagering this afternoon and evening. Charles Town and Turfway Park is running in the evening hours, while seven others earlier in the day.
There will be standardbred harness racing at night for wagering as well. The most notable race coming up this weekend is at Santa Anita Park. Santa Anita has a couple of big races on the card Saturday.
The running of the $650,000 Santa Anita Handicap (Gr. 1) and $400,000 San Felipe Stakes (Gr. 2) are on the schedule this Saturday. A total of four additional stakes races are on the docket.
We'll start at Gulfstream Park in Florida on Wednesday. Gulfstream has $330,000 in prize money across nine races today. Head below for our best Gulfstream Park picks for March 2, 2022.
Race 1
(1) Be Naughty With Me
+300 (3/1)
(2) Mama Longlegs
+1000 (10/1)
(3) Dreaming of Audrey
+140 (7/5)
(4) Latte Lover
+400 (4/1)
(5) Sea Lioness
+2000 (20/1)
(7) G T's Blue Squall
+1200 (1/1)
Post Time: 1:05 p.m. EST
Distance: 5 Furlongs
Purse:$23,000
The first at Gulfstream Park is a 5-furlong assignment for $23,000 in prize money. Latte Lover and Dreaming of Audrey should be involved.
Latte Lover is winless in five races, finishing 4th, 3rd, 3rd, 3rd, 5th in five attempts. She is coming off finishing 5th on February 23 for a $21,000 prize.
That was discouraging after showing 3rd on January 16 in a $23,000 race. In a $23,000 race today, expect competitiveness.
Dreaming of Audrey is winless in 14 races in her career. She is with a new barn after finishing 7th on January 12. That was disappointing after placing 2nd by 1 ½ lengths a racer earlier.
Jose D'angelo should get the most out of this filly on Wednesday. Dreaming of Audrey looks dangerous now.
Race 2
(2) Landbiscuit
+1200 (12/1)
(3) Grey Streak
+500 (5/1)
(5) Regal Speaker
+500 (5/1)
(6) Freedom Matters
+350 (7/2)
(7) Graceful Kitten
+2000 (20/1)
(8) Stirling Drive
+1000 (10/1)
(9) Ready Hero
+1200 (12/1)
Post Time: 1:33 p.m. EST
Distance: 1 Mile
Purse:$37,000
The second assignment at Gulfstream is a mile on the turf for a $37,000 purse. Grey Streak and Max K.O. should be on the watchlist for a win.
Grey Streak has two wins in seven attempts, with his most recent strike on July 16. He had a win by a nose for a $52,000 victory, but has been held out since then.
In his most recent assignment, Grey Streak finished 8th in the $100,000 Tropical Park Derby on December 26. That was too tough, with Grey Streak dropping in class in this one.
Max K.O. is 9 for 32 in his career and 1st, 1st, 2nd, 1st, 2nd, 5th, 4th in his last eight outings. He got to the winner's circle on September 8 with a 2 ¾ length win for $100,000.
After finishing 4th on January 22 in the $75,000 Sunshine Turf Stakes, Max K.O. is dropping in grade. This looks much easier and Max K.O. has looked fine against much stiffer competition.
Race 8
(1) Runway Rockette
+600 (6/1)
(3) Centsational
+1000 (10/1)
(4) Shea on a Mission
+1200 (12/1)
(5) Mia at Midnight
+800 (8/1)
(8) Promise Me
+2000 (20/1)
(9) Thelastbulletsmine
+1500 (15/1)
(10) Meet the Beauty
+800 (8/1)
Post Time: 4:37 p.m. EST
Distance:1 Mile
Purse:$36,000
The finale at Gulfstream Park is a mile for a $36,000 purse on the turf. This grass race will likely see Entwine and Basilia have a chance in the stretch run.
Entwine could be worth a look with nice value this afternoon. She has a win in 11 races, going in overseas at Newmarket on October 21, 2020.
Entwine hasn't been a winner in the US, but the Irish-bred filly might have her day at Gulfstream Park. In her most recent appearance, Entwine finished 6th in a $61,000 event on January 13.
Expect her to be competitive on these terms and worth a look at a value price. Basilia will be there to present a tough bid, though.
Basilia is a winner in ten races in her career. She is 4th, 3rd, 2nd in her last three and getting closer. Basilia placed 2nd behind Agreetodisagree by a nose for $47,000.
This was after Basilia showed 3rd in a $36,000 event on October 8 at Santa Anita Park. Entwine could be considering at a good price, but Basilia should have this one at the wire.