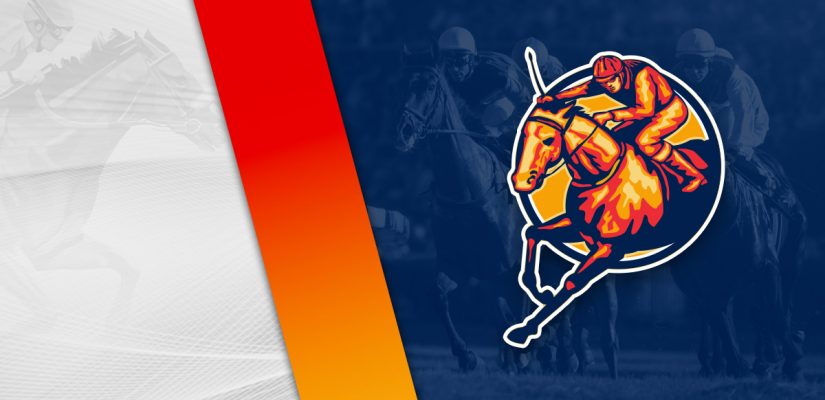 BetOnline has at least ten thoroughbred race tracks available for wagering in North America on Thursday. Woodbine in Toronto is the biggest out of the list in Canada at BetOnline. In the US it's Belmont Park and then Gulfstream Park that is going to attract the biggest handle.
$25 Risk-Free Horse Racing Bet!
Keeneland returns on Friday and wagering is already available at BetOnline. It's a big weekend for Keeneland, and it starts Friday with two graded races. The $250,000 Stoll Keenon Ogden Phoenix (Gr. 2) and $400,000 Darley Alcibiades Stakes (Gr. 1) are scheduled for Friday afternoon.
This sets up a big Saturday at Keeneland in Kentucky. The $750,000 Keeneland Turf Mile (Gr. 1) is the feature race this weekend. Keeneland has a record $6 million available in the fall meet at Keeneland with 22 races scheduled.
TheSportsGeek will begin the afternoon in Florida at Gulfstream Park. The Hallandale Beach track has eight races, four on the all-weather synthetic track, and then four on the dirt. There is $271,000 in prize money on the card for this one. Head below for our free Gulfstream Park picks for October 7, 2021.
Race 1
(1) Trinni John
+1500 (15/1)
(2) Heaven's Tale
+1500 (15/1)
(3) Doo Wop Don
+100 (1/1)
(4) Camptown Races
+600 (6/1)
(5) Rain Suddenly
+1500 (15/1)
(6) Smiling Teufles
+800 (8/1)
(8) Ali Owns The Fight
+1500 (15/1)
Post Time: 12:50 p.m. EST
Distance:6 Furlongs
Purse:$21,000
The first event at Gulfstream Park is a $21,000 event on the dirt covering 6 furlongs. Dr. Roger and Doo Wop Don should go well in this one. Both are on my shortlist to win Race 1.
Dr. Roger is winless in 13 attempts, and has come close a few times but is still looking for a win. He placed 2nd in back-to-back events in the summer on July 17 and August 7.
Dr. Roger placed behind Hierro by 3 ¼ lengths for a $21,000 purse, and then placed behind Bonno by a head in the same class a few weeks later.
In his next two races, Dr. Roger finished 4th and 5th in a $21,000 event. That was disappointing, but Dr. Roger probably has more to offer.
Doo Wop Don is winless in eight outings in his career. He's finished 3rd, 2nd, 8th, 2nd in his previous four attempts.
In his latest outing, Doo Wop Don placed behind Citizen West, and well ahead of Dr. Roger by three spots, which added up to 4 lengths. More of the same would be good for a win.
Race 3
(1) Backstretchbeauty
+1200 (12/1)
(2) Check Twice
+2000 (20/1)
(3) Touring Egypt
+100 (1/1)
(4) C'est Parti
+1000 (10/1)
(5) She's So Serious
+2000 (20/1)
(6) Lady Paynter
+500 (5/1)
(8) Fabiola Princess
+800 (8/1)
Post Time: 1:58 p.m. EST
Distance:1 Mile 70 Yards
Purse:$21,000
Race 3 covers a mile and 70 yards for a $21,000 purse. This one should come down to Syllabus and Touring Egypt in the stretch.
Syllabus is winless in 10 attempts, but might have an argument in this spot. She has finished 10th, 4th, 5th, 3rd in her previous four attempts.
Syllabus hasn't gotten any closer than 3rd in her career. In her most recent attempt, she had the best finish of her career and showed 3rd.
She showed 3rd in a $21,000 event on September 25. After racing in tougher races for the brunt of her career, she might have found a class she can compete in.
Touring Egypt hasn't won in eight races in her career. She has come closer than Syllabus, though. In her last three outings, Touring Egypt has finished 3rd, 2nd, 5th.
Touring Egypt placed 2nd behind Karenville by a neck for a $23,000 purse on August 1. Then she came back and struggled in 5th on August 29 for a $23,000 assignment. Slightly down in class, Touring Egypt should get it.
Race 5
(1) Bramble Berry
+450 (9/2)
(2) Bahamian Moon
+800 (8/1)
(3) Lady Fiorella
+600 (6/1)
(4) Sky Chaser
+350 (7/2)
(6) Don't Get Khozy
+140 (7/5)
Post Time: 3:02 p.m. EST
Distance:7 Furlongs
Purse:$35,000
Race 5 goes for 7 furlongs on the dirt. Bramble Berry and Don't Get Khozy should have a presence in this $35,000 assignment.
Bramble Berry is a six-time winner in 20 outings, with two wins in her last four since April 11. She's gone 1st, 2nd, 1st, 6th in that time.
In the win in April, Bramble Berry beat Caffeine Rush by 1 ¼ lengths for a $34,000 purse. She came back to place 2nd behind Sound Machine by 2 ¾ lengths in the $75,000 Musical Romance Stakes.
Following that performance, she defeated Awesome Annmarie by a neck for a $52,000 assignment on June 20. In her next and most recent attempt, Bramble Berry fell to 6th in the $75,000 Sheer Drama Stakes.
It was only one bad run for Bramble Berry, but she's down to $35,000 and should be a big player on Thursday afternoon. Don't Get Khozy will be a threat to Bramble Berry and all.
Don't Get Khozy is 10 for 32 in her career, and has won back-to-back events on July 18 and September 10.
She beat Crumb Bun by ¾ lengths for a $53,000 purse, and then 2 ¼ lengths in a $35,000 event most recently on September 10. Bramble Berry will threaten, but I think Don't Get Khozy can get there at the wire