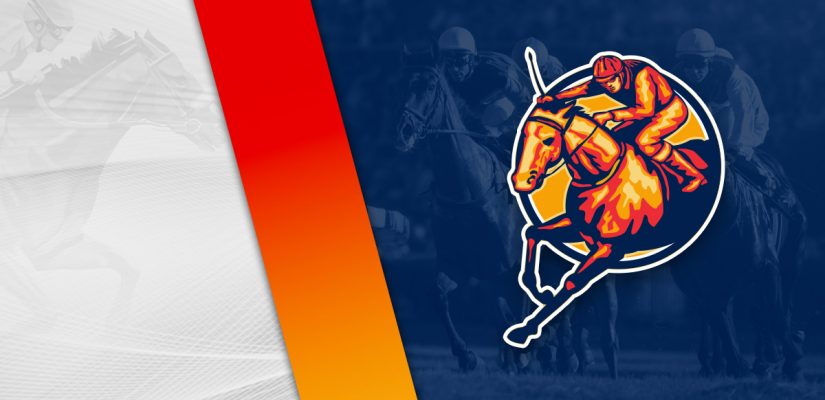 The grind continues on Friday following a profitable outing at Belmont Stakes yesterday. Yes and Yes came through with a big win as an underdog in the first race of the card in New York.
It's a big day at Belmont Park on Saturday afternoon. We will be at Belmont Park for all of the action. This isn't just the Belmont Park, as there are plenty of races to get to on that card.
If you are looking for our best bet for the Belmont Stakes, you can find it with our
Belmont Stakes preview
. This is a small eight-horse field, but hopefully, a winning day in New York.
Belmont Park has a pretty nice-looking card this afternoon as well. TheSportsGeek is playing Belmont and Hawthorne Race Course. Hawthorne has ten races for $244,000 this afternoon.
Head below for our best Hawthorne Race Course picks for June 10, 2022.
Race 2
(1) Union Park Gal
+800 (8/1)
(2) Sheza Hoot
+1000 (10/1)
(3) Joy Enamorada
+600 (6/1)
(5) Ready At Midnight
+500 (5/1)
(7) Golden Gopher
+180 (9/5)
The first look for us at Hawthorne is an $18,000 event over a mile on the turf. The outside of the gate with Niff and Golden Gopher is where the featured horses are in Race 2.
Niff is a one-time winner in ten events in her career. She had a 4 ¼ length win in a $14,000 event on December 19, 2021. That was a good trip, but she hasn't returned to the winner's circle since then.
The filly finished 2nd, 5th, 5th, 2nd in her previous four outings. In her latest race, Niff placed 2nd behind Khozys Crown by 1 ¾ lengths in a $16,000 event.
Golden Gopher is in sharp and competitive form since last year. She placed 2nd in a $35,000 event on June 3, 2021, and since then, 2nd or 1st in five straight races.
Golden Gopher got home with a half-length $35,000 win on August 4, 2021. After that win, Golden Gopher went on a layoff until May 13, 2022.
She was looking good still, placing 2nd behind Mission Belle in an $18,000 event. Probably the best on Friday.
Race 3
(1) Go Stormin Girl
+180 (9/5)
(2) Sunday Scheming
+500 (5/1)
(3) Sacred Storm
+300 (3/1)
(4) Superstar Diva
+600 (6/1)
(5) Flying Business
+600 (6/1)
(6) A Fast Broad
+450 (9/2)
Post Time: 4:45 p.m. EST
Distance:6 Furlongs
Purse:$17,000
Race 3 is a 6-furlong assignment for a $17,000 prize. Look closely at Sacred Storm and Go Stormin Girl as top contenders.
Sacred Storm is 11 for 40 in a career that goes back to 2017. She has finished 1st, 3rd, 2nd in her previous three attempts.
In her latest race, Sacred Storm beat Lichita because of a DQ in a $13,000 race. Sacred Storm was beaten by 3 ½ lengths, but declared the winner after Lichita was deemed to interfere.
Before this win, she showed 3rd in a $13,000 event. Go Stormin Girl is likely to give the field a tough go.
Go Stormin Girl is 6 for 30 and looking for a hat trick. She's 1st, 1st, 2nd in her previous three attempts. In her last assignment, she defeated A Fast Broad by 5 lengths for $17,000 on May 21.
That was her second in a row, including a win by a head for $13,000 on May 1. She should be tough to beat if she's interested, which she seems to be recently.
div class="picksBox">
Best Bet
Race 5
(1) Lady White Sox
+800 (8/1)
(2) Miss High N Mighty
+350 (7/2)
(3) Usa Usa Usa
+1000 (10/1)
(4) Dolly's Line
+180 (9/5)
(5) Lori Attack
+600 (6/1)
(6) Lady Baba
+1200 (12/1)
(7) Featured Power
+800 (8/1)
(8) Maryhadalittlelam
+800 (8/1)
Race 5 is a $40,000 event over 5 ½ furlongs on the dirt. Miss High N Mighty and Dolly's Line hold leading claims for the fifth at Hawthorne.
Miss High N Mighty is winless in nine attempts from last July to today. She has been showing improvement and can get a win if she keeps going on.
The No. 2 placed 2nd behind Starsoverparadise by 8 ¾ lengths in a $40,000 race on May 20. That was a pretty good effort after showing 3rd in the same grade. Expect her to be competitive again on Friday.
Dolly's Line is winless in eight races and should have her best opportunity at a win today. She placed 2nd behind Go Madi Go by 6 lengths in a $23,500 event. That could have been better, but Dolly's Line can do better.
The filly most recently finished 4th in a $21,000 event. While this doesn't look good, she always starts and goes well until late in the stretch, then fades.
Dolly's Line is moving down in distance to 5 ½ furlongs, which should help put her in serious contention for the winner's circle.