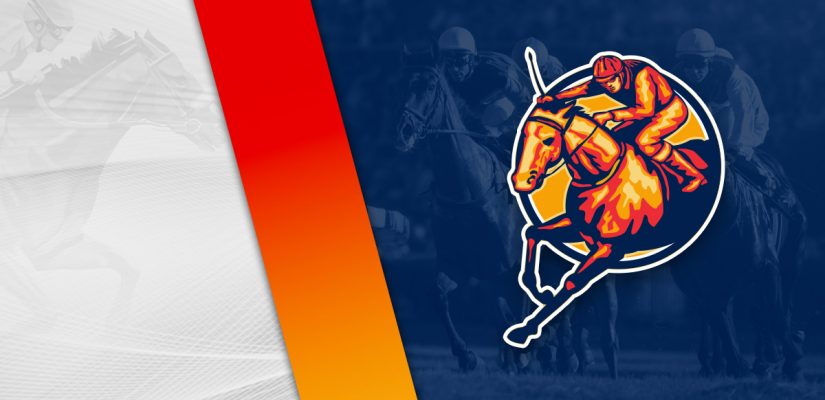 We're on the racetrack at Parx and the Horseshoe in Indiana on Tuesday afternoon. This week leads to the final running of the Triple Crown, as the Belmont Stakes represents the final race. This is looking like just another stakes race without a Triple Crown on the line, but it's always a prestigious race to win.
Belmont Stakes On Saturday
The storyline for the Belmont Stakes is the return of Rich Strike to the track. His team passed on the Preakness Stakes to prepare for the Belmont. With a win, we'll never know if Rich Strike would have been a Triple Crown winner.
For more horse racing picks, check out our Parx Racing page. Horseshoe Indianapolis has ten races worth $267,500 in prize money. Head below for our best Horseshoe Indianapolis picks and Daily Double on May 31, 2022.
Race 1
(1) Malibu S S
+400 (4/1)
(2) Pitch Dark
+1000 (10/1)
(3) My Gold Mirror
+800 (8/1)
In the first race at the Horseshoe, we're looking for a strong trip from Barbarian and Malibu S S. Barbarian is making his debut and could impressive immediately.
He was purchased for $90,000 last year and has to be liked as a first-time runner. Everything has been going well for Barbarian in workouts.
In his last workout, he was timed at 1:00.00 at 5 furlongs after running a 1:00.40 at 5 furlongs. If Barbarian follows up with what he's been doing in the morning, this might be a win on debut.
Malibu S S is a good value play in this spot. He is 8th and 3rd in two races in his career. Malibu S S showed 3rd on March 26 for a $65,000 purse.
This was impressive given the grade. He fell back to 8th on May 7 for a $120,000 purse at Churchill Downs. After a trip at Fair Grounds and Churchill Downs, a transfer to the Horseshoe in Indiana should benefit him greatly.
I like his chances in this grade and looks like great value from the inside in Race 1.
Race 2
(2) Metallic Man
+600 (6/1)
(3) Rocket Docket
+2000 (20/1)
(4) Mischievousbud
+800 (8/1)
(5) Macho Alegre
+250 (5/2)
(6) George the Man
+800 (8/1)
(7) Oro Azteca
+160 (8/5)
Race 2 is a $24,000 event covering 6 furlongs. Look at Macho Alegre and Oro Azteca to be competitive participants in this one.
Macho Alegre has a win in 19 career starts. He finished 6th, 4th, 5th in his previous three starts. Macho Alegre most recently finished 6th in a $38,000 event on May 7.
Prior to that run, he finished 4th on April 19 in the same grade. You have to expect better from Maco Alegre down in class. This would be a disappointment if he doesn't show improvement.
Oro Azteca is 1 for 10 and has better shown the ability to operate consistently. He is coming off a promising trip on May 7.
Oro Azteca showed 3rd for a $38,000 prize in his latest outing on May 7. He was well ahead of Macho Alegre in that spot.
In a rematch, expect both to improve their standing, with Oro Azteca the most dangerous to win.