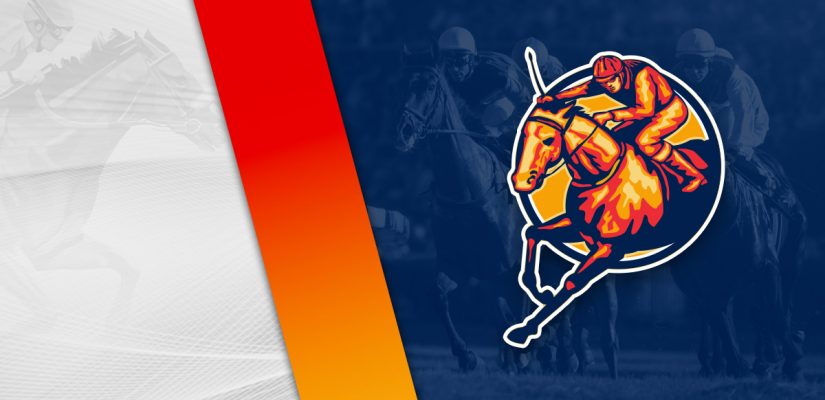 We have two Tuesday afternoon race tracks with horse racing picks. From Oklahoma to Indiana, we have it covered at TheSportsGeek. The Horseshoe Indiana, previously known as Indiana Grand, returns this week for its spring meeting.
There is a decent selection of tracks online Tuesday, with Fairmount Park also making its season debut in 2022. The summer always brings plenty of racing.
After the Kentucky Derby, the horse racing schedule opens up plenty, especially during the week when it's usually quiet in the winter months. The Kentucky Derby runs on May 7 at Churchill Downs.
Bovada Has Kentucky Derby Futures
You can bet on the Kentucky Derby right now. Get started early and lock in the best value for the 148th Kentucky Derby.
The Horseshoe in Indiana has ten races on Tuesday, with $298,500 in prize money available to be won. Head below for our best Horseshoe Indianapolis picks on April 19, 2022.
Race 3
(1) Good One
+1200 (12/1)
(2) Tapsolution
+1500 (15/1)
(3) Well Connected
+180 (9/5)
(4) Elle'sbigsecret
+300 (3/1)
(5) Tiz Approved
+500 (5/1)
(6) Call West
+1200 (12/1)
(7) Big Bella Brown
+300 (3/1)
Race 3 at the Horseshoe is a $12,500 event covering 5 furlongs on the dirt. Well Connected and Big Bella Brown should be in the mix with a strong run.
Big Bella Brown is 9 for 41 and can move up after failing to enter the fray recently. He has finished 3rd, 7th, 4th in his previous three outings.
In his most recent outing, Big Bella Brown finished 4th for a $25,000 prize. More is expected from Big Bella Brown down to $12,500.
Well Connected is 4 for 17 and should be tough on the dirt this afternoon. After struggling up in class, Well Connected came through on June 16, 2021.
He recorded an $11,000 win by a half-length. That was a progressive run after finishing 10th on April 30 for a $105,000 prize.
After a break and jumping right back into racing with a winnable race, expect Well Connected to strike on his reappearance.
Race 7
(1) T. G. Prado
+1200 (12/1)
(2) Space Force Won
+600 (6/1)
(3) Wild Man Cadem
+3000 (30/1)
(5) Copper Harbor
+600 (6/1)
(6) Pickle Feet
+1500 (15/1)
(7) Jericho Express
+1500 (15/1)
(8) Shineonbrad
+300 (3/1)
(9) Whospackinmylunch
+1500 (15/1)
(10) Wishy Washy
+2000 (20/1)
(11) Too Bad Justice
+160 (8/5)
Race 7 covers 5 furlongs on the dirt for a $38,500 purse. Shineonbrad and Too Bad Justice should have a good chance in this one.
Shineonbrad is winless in six races and 4th, 2nd, 4th in his previous three attempts. The gelding is coming off a less than desirable performance, but can do better today.
Shineonbrad finished 4th in a $38,500 race on November 1. This came after placing 2nd behind Mr Chaos by 7 lengths in the same class.
Too Bad Justice has placed 2nd in three career races in his career. In his most recent attempt, Too Bad Justice placed behind Mr Chaos by 1 ¾ lengths in the $100,000 Crown Ambassador Stakes on October 30.
If Too Bad Justice returns to the trace track with another effort like that, expect more of the same from the No. 11.
Race 9
(1) Roughin the City
+1500 (15/1)
(2) Mister Kelly
+300 (3/1)
(3) Abuelo Nuno
+600 (6/1)
(4) Stop Hammertime
+600 (6/1)
(5) Fort Lowell
+1500 (15/1)
(6) Charge the Line
SCRATCH
(7) Big Nick
+1200 (12/1)
(8) Bajun Rum
+1200 (12/1)
(9) Deuterononmystrong
SCRATCH
(10) Kittens Adair
+3000 (30/1)
(11) Idea Man
+2000 (20/1)
(12) Double Advantage
+1000 (10/1)
Race 9 is a $36,000 event covering 5 ½ furlongs on the dirt. Look at Abuelo Nuno and Mister Kelly to put together good runs in this one.
Abuelo Nuno is 3 for 18 and in fine form recently. In his previous three outings, Abuelo Nuno finished 1st, 2nd, 5th.
He notched a $19,000 win on January 3 in a good race for him. Since then, Abuelo Nuno finished 2nd in a $22,000 event and 5th for $53,000.
Mister Kelly is 3 for 17 and 1st, 7th, 2nd in his previous three outings. He recorded a $37,000 win on January 14 and hasn't been back to the winner's circle.
However, Mister Kelly was strong on March 20 in his latest appearance. Mister Kelly placed 2nd behind Absolute Grit by 3 lengths in another $37,000 race.
He should have the best chance at a win in Race 9.