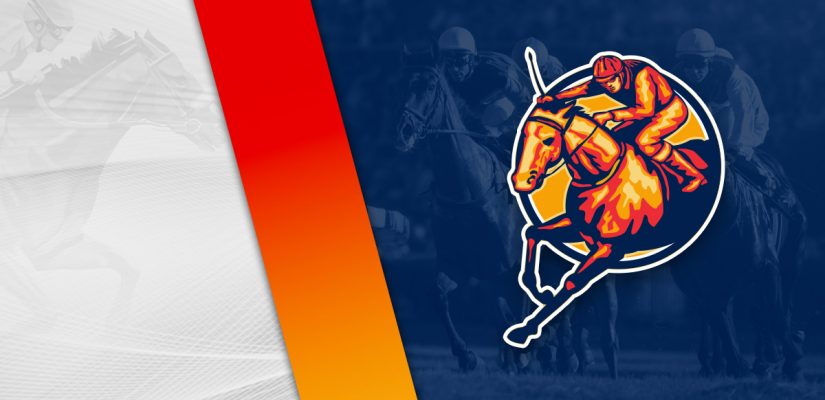 This time of year is the slowest in sports during the MLB All-Star break. The diamonds are empty other than at Dodger Stadium, but the race tracks have plenty of action.
Because it's slow doesn't mean there aren't any bettable events, though. There's always soccer, including Major League Soccer, along with tennis and horse racing.
Regulary Scheduled Programing
There aren't any changes to horse racing this week. Monday is bigger than normal, as we have four stakes races worth at least $100,000. The $150,000 New York Derby at Finger Lakes is the feature on this card.
The Horseshoe at Indianapolis has ten races worth $275,000 in prize money. Head below for our best Horseshoe Indianapolis picks for July 18, 2022.
Race 2
(1) Muddy Boots
+1200 (12/1)
(2) Katiecan'tkeepup
+1000 (10/1)
(3) Savedbestforlast
+800 (8/1)
(4) Tap N Twine
+350 (7/2)
(5) Shes My Treasure
+1500 (15/1)
(6) Wicked Justice
+300 (3/1)
(7) Tappintothebeat
+160 (8/5)
The second race at the Horseshoe covers 6 furlongs for a $12,000 purse. Wicked Justice and Tappintothebeat should be serious contenders at this level.
Wicked Justice has one win in 12 attempts, with a successful trip three races back for $12,000. She beat New Year's Delight by 2 ¾ lengths on June 1.
In two races since then, she's finished 4th and 6th. She most recently finished 4th in a $15,000 event on July 4. Back down to $12,000 territory, this looks like one she should compete well in at the Horseshoe.
Tappintothebeat has one win in six outings in her career. This assignment looks worthwhile for her. Expect a competitive trip.
Tappintothebeat is a one-time winner in six races, and finished 3rd, 1st, 3rd in her previous three going into Monday. She landed a 2 length win for a $38,500 purse on April 26. That was wire-to-wire with no threat from elsewhere.
In her latest run, the filly was in decent shape again to show 3rd for a $16,500 purse. Class dropping should make Tappintothebeat the best in Race 2.
Race 4
(1) Azzaro Steel
+450 (9/2)
(2) G as in George
+400 (4/1)
(5) Complex Justice
+300 (3/1)
(6) Oro Azteca
+200 (2/1)
(7) Good Sugar
+600 (6/1)
Race 4 is a $42,000 event on the dirt. Complex Justice and Oro Azteca are expected to be strong contenders in this one.
Complex Justice is 3 for 22 and 2nd, 1st, 2nd, 3rd in his previous four attempts. The gelding had a $43,000 win by 1 ¾ lengths on June 9.
This was nice work and Complex Justice didn't look all that bad on June 23. He placed 2nd behind Sacred Sky by a half-length in a $42,000 assignment.
Oro Azteca is 3 for 13 and looking for something easier after finishing 10th in the $100,000 Hoosier Breeders Sophomore Stakes on June 22. In his previous two races, he beat Metallic Man by 12 ¾ lengths in a blowout for a $24,000 purse.
He followed up with a 3 ¼ length win for $38,000 on June 16. The jump to a $100,000 event was probably ill-advised, but down to $42,000, this looks workable for a win.
Race 6
(1) Smooth Justice
+500 (5/1)
(2) Miss Deputy Star
+400 (4/1)
(3) Blue Vixen
+600 (6/1)
(4) Summer Home
+1000 (10/1)
(5) Cecilia's Hope
+1500 (15/1)
(7) Tuckyourtaleandrun
+350 (7/2)
Race 6 is an allowance event covering 6 furlongs on the dirt. Tuckyourtaleandrun and Lil Evie are leading candidates to have success.
Tuckyourtaleandrun is 3 for 17 and is looking to get back on track following four misses. She finished 6th, 5th, 6th, 8th in her previous four outings.
The filly won the $100,000 ITOBA Stallion Season Fillies Stakes on October 13, 2021. Her best finish since then was 5th on April 1 at Oaklawn in a $108,000 event.
After finishing 6th on May 7 in a $42,000 assignment, the drop in class didn't help, but she is certainly better than that race suggests. Lil Evie is the most likely to counter with a win.
Lil Evie has three wins in nine races, with a win in her latest race for a $43,000 purse on June 20. She kicked free for an easy 8 length win. Lil Evie entered the stretch up 2 ½ lengths and built on the lead nicely.
She was coming off finishing 6th in the $100,000 Shelby County Stakes. Dropping in class helped and Lil Evie is sticking around in the same territory. No. 6 has to be liked to win this one.