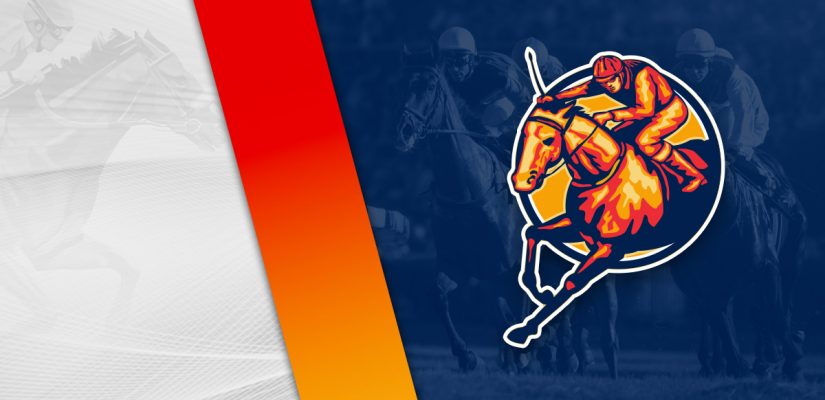 Wednesday is another day without major sporting events, but horse racing doesn't stop for anything. There is a sizable card and even a top-tier racecourse running this afternoon. Saratoga has a near million-dollar card on the agenda today.
Major League Baseball returns with some games on Thursday, so there will be more options for betting. Also, preseason football is right around the corner, if that's something you are interested in betting.
The Horseshoe in Indianapolis has 11 races worth $329,500 in prize money this afternoon. Head below for our best Horseshoe Indianapolis picks for July 20, 2022. Post time for the first events is scheduled for this morning.
Race 4
(1) Elusive Justice
+250 (5/2)
(2) Queen Charmaine
+600 (6/1)
(3) No More Fake News
+350 (7/2)
(4) Prescience
+500 (5/1)
(5) More Approval
+450 (9/2)
(6) Flirty Dancer
+2000 (20/1)
(7) Miss Fort
+3000 (30/1)
(8) Giveusthisday
+400 (4/1)
(9) Dance Money
+1500 (15/1)
The fourth event at the Horseshoe is a $13,000 event covering a mile and 70 yards. Look at Prescience and Elusive Justice to hold up well in this race.
Prescience opened her career at 10/1 on June 27. This went pretty well as expected, with Prescience finishing 8th out of 10 horses. Sonny Leon couldn't get a trip as he did in the Kentucky Derby on that day.
Despite the loss for a top prize of $25,200, this is well down in class to an event with a $13,000 purse. Expect Prescience to be far more competitive.
Elusive Justice is 2 for 33 and 6th, 3rd, 6th, 6th in her previous four attempts. Two races back, Elusive Justice showed 3rd for a $40,000 prize on May 23.
That was not bad at all, but Elusive Justice came back on June 27 to finish 6th in the same grade. Expect a notable drop in class to $13,000 to help put Elusive Justice firmly in contention.
Race 6
(1) Flowerpecker
+400 (4/1)
(2) Tapit's Spirit
+600 (6/1)
(4) Breaking News
+200 (2/1)
(5) Tripulante
+300 (3/1)
(6) Rock N June Bug
+1500 (15/1)
(7) American Mandate
+1000 (10/1)
(8) Lt. Junior Grade
+400 (4/1)
In the sixth at the Horseshoe, we have a $38,000 purse covering 6 furlongs. The most likely winners in this one appear to be Flowerpecker and Breaking News.
Flowerpecker could have a good chance from the inside out of the gate. He's 2nd, 6th, 5th, 3rd in his previous four outings.
In his latest start, Flowerpecker came on well to place 2nd behind Nobody Listens by 6 lengths in the $100,000 Brickyard Stakes. Look for Flowerpecker to have a chance in a $38,000 class.
Breaking News is 2 for 23 and has some consistency to his name. He's finished 3rd, 3rd, 1st, 2nd, 2nd in his previous five outings.
Three races ago, Breaking News beat A C Expressway by 2 ½ lengths for a $106,000 prize at Oaklawn Park. That was top form. In his most recent showing, Breaking News showed 3rd in a $38,000 event.
Despite that loss, he's capable of much better. If Breaking News reaches his full potential, he should get Flowerpecker at the wire.
Race 9
(1) Mikie O'Prado
+3000 (30/1)
(2) Travelinjustice
+500 (5/1)
(3) Let's Go John
+3000 (30/1)
(4) Hobnobin General
+800 (8/1)
(5) Presto Bench
+250 (5/2)
(6) Aeroballistic
+180 (9/5)
(7) Afleeting Idea
+3000 (30/1)
(8) White Silver Sands
+1500 (15/1)
(9) Takechargejustice
+450 (9/2)
(10) Palmer's Pass
+500 (5/1)
Race 9 runs for $38,500 on the turf across 1 1/16 miles. Contenders in this one should be Presto Bench and Aeroballistic.
Presto Bench is looking for the first win of his career this afternoon. His patience and consistency may payoff in Race 9.
He's finished 3rd, 2nd, 2nd, 2nd in his previous four attempts. In his most recent start, Presto Bench showed 3rd for a $38,500 event.
Prior to that trip, Presto Bench placed 2nd behind Rockin Justice by a head for $36,000. He should be involved again on Wednesday.
Aeroballistic has gone winless in five career starts, with finishes of 2nd, 3rd, 6th, 3rd, 5th. His most promising effort came in his latest performance on June 29.
The gelding placed 2nd behind No Proof by a head for a $38,500 prize. He was ahead of Presto Bench by 5 ¼ lengths and had the clear advantage in that one.
A repeat of that run likely puts him clear in the stretch.