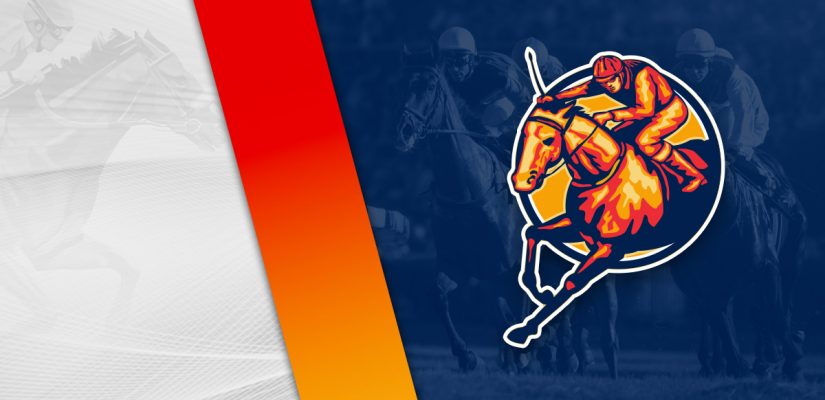 We're back to the dirt and turf on Wednesday afternoon. It's a card for some of the smaller tracks. We did get an extra day of some more lucrative racing at the more notable racecourses because of the holiday, but I'm fine playing these tracks as well.
BELMONT IN THE SPOTLIGHT AGAIN
After Belmont Park had attention on their track for the Belmont Stakes, they have another big race this weekend. The $1,000,000 Belmont Derby (Gr. 1) is up next on Saturday.
The Horseshoe in Indianapolis had to cancel its card yesterday afternoon because of the heat. There is supposed to be cloud cover and potential rain, so that should help suppress the heat. Head below for our best Horseshoe Indianapolis picks for July 6, 2022. For more horse racing picks, check out our Thistledown page.
Race 1
(1) One For Richie
+180 (9/5)
(2) Mr Manning
+200 (2/1)
(3) Crime Spree
+400 (4/1)
(4) Idea Man
+1200 (12/1)
(5) Silver Moon Road
+500 (5/1)
(6) Restoring Hope
+1000 (10/1)
(7) Kittens Adair
+2000 (20/1)
The first race at the Horseshoe covers 5 ½ furlongs on the dirt for a $25,000 purse. Crime Spree, One for Richie, and Mr Manning are likely to have a strong presence in Race 1.
Crime Spree is 3 for 18 and finished 3rd, 2nd, 4th in his latest three races. He showed 3rd for a $52,000 event on June 18.
Crime Spree placed 2nd behind Thirsty Betrayal by a neck for a $52,000 prize on May 27. With a class drop to $25,000, this has to be a winnable spot.
Mr Manning has finished 4th, 3rd, 9th in his previous three. He will benefit from dropping classes as well.
Mr Manning showed 3rd two races back in a $33,000 event on May 24. That was a fine attempt, but his connections wanted more. In his next and latest race, Mr Manning finished 4th in a $30,000 race.
One for Richie is probably too good for both rivals. He's getting out ahead and knows how to win. One for Richie is 10 for 39 and running well as of late.
He has finished 2nd, 1st, 1st, 2nd, 1st in his previous five races. One for Richie won back-to-back races in a $29,000 and $25,000 race.
In his most recent race, One for Richie couldn't complete the hat trick, but still ran in good form, placing 2nd behind W W Candy for a $23,000 prize.
One for Richie should have company, though likely the best.
Race 3
(1) Grand Hideaway
+1000 (10/1)
(2) Impressive Student
+800 (8/1)
(4) Shacklefords Storm
+250 (5/2)
(5) Dragon Drew
+180 (9/5)
(6) Highest Praise
+400 (4/1)
We're heading to the turf for a $16,500 event covering 5 furlongs. If the weather doesn't cooperate, this could be moved to the dirt, so check before wagering.
Shacklefords Storm and Dragon Drew may get into a battle in the stretch. Shacklefords Storm is 14 for 67 and putting together some pretty solid work recently.
He's 2nd, 1st, 4th in three races. Two races back, Shacklefords Storm beat Willie the Whale by 3 lengths in a $15,700 assignment.
In his next attempt, he placed 2nd behind Dragon Drew by 3 ¾ lengths. An early duel gave way to Dragon Drew drawing free.
Dragon Drew is 7 for 42 overall and in strong form right now. He beat is seeking his third straight win after a $15,000 and $16,500 race. In his most recent showing, Dragon Drew edged away from Shacklefords Storm.
I'm on Dragon Drew to do the same on the turf this afternoon.
Race 7
(1) Game Boy Benny
+350 (7/2)
(2) Masters N Taters
+600 (6/1)
(3) Here Comes Doc
+3000 (30/1)
(5) Touchofchilipepper
+1200 (12/1)
(6) Tuffer than Tuff
+600 (6/1)
(7) Unbridled Beast
+1200 (12/1)
(8) All the Diamonds
+400 (4/1)
(9) Double Advantage
+600 (6/1)
(10) Estilo Varonil
+500 (5/1)
Race 7 is a 5 ½ furlong event on dirt for a $19,500 purse. Likely contenders include Romped and Game Boy Benny.
Romped is 3 for 18 and a strong, consistent runner going into Wednesday. He's 3rd, 1st, 3rd in his previous three races, with a winning trip on May 16.
Romped defeated Spheroid by 1 ¼ lengths in a $14,500 event on May 16. The lead was Romped at the ¾ pole and he held for the win.
In his latest race, Romped showed 3rd for an $18,500 prize on June 7. The class hike bothered him, but it was still a fine ride.
Game Boy Benny should be a tough contender on the inside. He is 6 for 36 and 5th, 3rd, 5th in his past three runs.
His last run didn't add up well, as he finished 5th in a $25,000 assignment. Game Boy Benny had a bothered start and never recovered.
He was better a start earlier, with Game Boy Benny showing 3rd in a $24,000 event on March 10. A repeat of that effort would be enough. There is some decent value on him to go back to the winner's circle here.