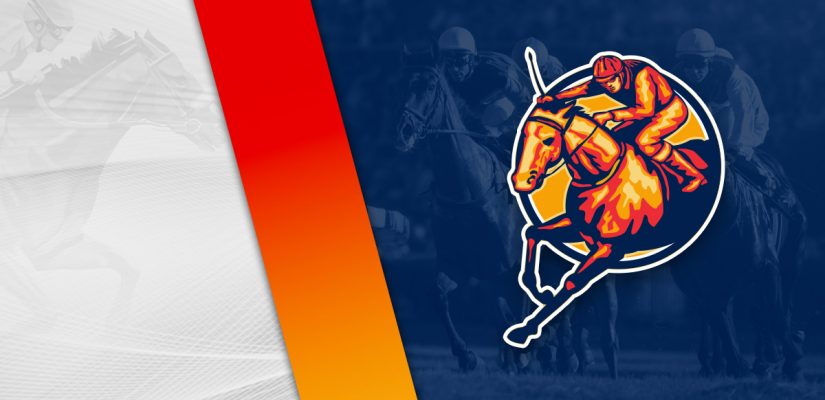 Another day and another day grinding on the racetrack. This is the best time of the year for weekday racing in North America. Weekday cards are slow during the winter months, but that's not the case in the summer.
We're playing a couple of afternoon cards in the US on Wednesday.
Thistledown
and the Horseshoe in Indiana are where I'm pointing at this afternoon.
The rebranded Indiana Grand, Horseshoe Indianapolis has 11 races with $463,500 in prize money to be won. It's a pretty big card for a Wednesday afternoon at the Horseshoe. The $100,000 Brickyard Stakes and $100,000 Checkered Flag Stakes are scheduled to run today.
Head below for our free Horseshoe Indianapolis picks on June 29, 2022.
Race 1
(1) Uncle Buff
+3000 (30/1)
(2) Gjallarhorn
+3000 (30/1)
(3) Can't Hush This
+160 (8/5)
(4) Longer View
+3000 (30/1)
The opener at the Horseshoe is a $34,000 event over 1 1/16 miles. Blue Nile and Can't Hush This should be in the mix at the wire.
Blue Nile is making his debut and should be in good order right away. This is a trainee coming from a top-flight trainer in Brad Cox.
His team should have Blue Nile ready to run a sharp race. His work has been solid in the morning, with workouts clocked at 47.40 and 48 seconds at 4 furlongs.
Can't Hush This slides in class and has to be a top contender to stop Blue Nile. He finished 8th, 8th, 4th in his previous three attempts.
Can't Hush This most recently finished 8th for a $120,000 prize at Churchill Downs on May 20. This came after he finished 8th in a $65,000 event at Fair Grounds two months earlier.
This class drop should put him well in contention at the Horseshoe. The $220,000 gelding has completed some successful workouts in June, with a time of 47.40 and 47.20 seconds at 4 furlongs.
Interestingly enough, Can't Hush This is a MyRacehorse trainee. He's not doing well for his shareholders thus far, but a win today is likely.
Race 6
(1) Hazel Rah
+2000 (20/1)
(2) Gold Buckle
+2000 (20/1)
(3) Benny's Legacy
+1200 (12/1)
(4) Mansfield Tiger
+2000 (20/1)
(5) Rotary Dial
+600 (6/1)
(6) Concrete Charlie
+1500 (15/1)
(7) Classic Max
+400 (4/1)
(8) Million Dollar Red
+1000 (10/1)
(9) King Social
+1500 (15/1)
(10) Daaher Street
+800 (8/1)
(11) Scotty's On Edge
+300 (3/1)
(12) Silent Sonata
+350 (7/2)
Race 6 is a $40,000 event covering a mile on the dirt. Look at Silent Sonata and Scotty's On Edge to run close at the wire. They are both coming form the outside of the gate.
Silent Sonata is a two-time winner in eight assignments and should put together nice work in this one. He put in a win by a neck for an $18,950 purse on January 28.
Following that performance, Silent Sonata returned for his most recent outing on May 23. Silent Sonata finished 4th for a $38,000 purse.
Scotty's On Edge could be too tough for his foes in this one. He's 1st, 3rd, 1st in three attempts. In his most recent assignment, Scotty's On Edge defeated Cibolo by 2 lengths for a $38,000 prize.
He also won as a rookie runner on September 7 in a $36,000 race. That was a blowout by 7 ¼ lengths, with good kick after the ⅜ pole to draw off.
If Scotty's On Edge runs as well as he did in that one and his last showing, he's going to put plenty of stress on the field.
Race 7 – Checkered Flag Stakes
(1) Dontyouremember
+2000 (20/1)
(2) Hungarian Princess
+250 (5/2)
(3) Wellington Wonder
+800 (8/1)
(4) Everyotherwon
+400 (4/1)
(5) Poetic Verse
+350 (7/2)
(6) Verry Amelia
+800 (8/1)
(8) Mintchocolatechip
+1500 (15/1)
The $100,000 Checkered Flag Stakes is a 6-furlong event in the early evening hours. This is one of two $100,000 stakes races at Horseshoe Indianapolis.
Hungarian Princess and Chandana have to be involved in the stretch run in the Checkered Flag. The filly has to be feeling confident on Wednesday.
She's finished 1st, 5th, 1st, 1st, 1st in her previous five attempts. In her latest outing, Hungarian Princess beat Unbridled Victory by 1 length for a $100,000 prize.
That was a nice bounce-back performance following finishing 5th in the $150,000 Lady Fog Horn Stakes on October 30. Her return to the track a few weeks ago suggests Hungarian Princess has the form to handle this race.
Chandana could be the better value in the Checkered Flag, though. She is 5 for 14 and equally strong as of late.
Chandana has finished 4th, 1st, 1st, 1st, 2nd, 2nd in her previous six outings. After completing a hat trick by 5 ¾ lengths in a $38,000 race, she finished 4th in the $75,000 Crestwood Stakes on June 4.
While she lost, her speed rating has been the most consistent in this field. Also, note that she's been looking good in workouts. Chandana was timed at 47.60 and 48 seconds at 4 furlongs recently.
She has to be worth considering at this price.