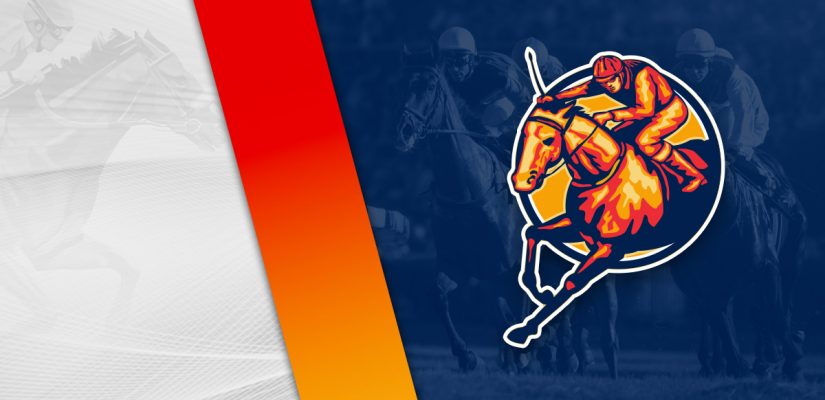 We're in Philadelphia and Indianapolis for Tuesday horse racing picks at Parx and the Horseshoe. Previously known as Indiana Grand, the Horseshoe Indianapolis has another spring and summer of racing in Shelbyville outside of Indianapolis.
Rich Strike to Strike Again?
Rich Strike is pointing to the Preakness Stakes and figures to get involved again. However, a longshot winning like that or even doing well in his next race in the Triple Crown is unlikely. Everyone knows who Rich Strike is now and won't command as good of a price to win the Preakness.
The Horseshoe in Indiana has ten races worth $295,000 this afternoon. Check out our Parx Racing page for more horse racing picks on Tuesday. Head below for our best Horseshoe Indianapolis picks for May 10, 2022.
Race 1
(1) Forensic File
+1200 (12/1)
(2) Guard Duty
+600 (6/1)
(4) Justice in Vegas
+800 (8/1)
(6) It's the Sunrise
+1000 (10/1)
(7) Concrete Charle
+300 (3/1)
The first race at the Horseshoe is a $15,000 assignment covering 6 furlongs on the dirt. Look at Concrete Charlie and Shipshape to get involved in the stretch.
Concrete Charlie is 2 for 11 and 6th, 4th, 4th in his previous three. He needs more if he's going to get into the winner's circle today, but should be competitive.
In his latest start, Concrete Charlie finished 4th in a $15,000 event on April 19. That's going to have to change, but he's open to improving at this distance.
Shipshape is probably best suited for this assignment, though. The No. 3 is a consistent runner and going to be in the mix again today.
He's finished 2nd, 1st, 1st in his previous three attempts after being denied a hat-trick on April 19. In his latest start, Shipshape placed behind Highest Praise by 2 ¼ lengths for a $15,000 prize.
Shipshape was coming off back-to-back 5 ¼ length wins for $15,000. Against this field, he's in a good position to go back to the winner's circle.
Race 2
(1) Can'tbetemall
+140 (7/5)
(3) Barefootbootlegger
+500 (5/1)
(4) Incorrigible
+350 (7/2)
(5) Go for Sherrie
+200 (2/1)
(6) Nip n Tuck
+2000 (20/1)
Race 2 is a $25,000 event covering a mile on the dirt. Go with Go for Sherrie and Can'tbetemall on your shortlist.
Go for Sherrie is 13 for 47 in his career and finished 3rd, 2nd, 7th in three performances. In his most recent outing, Go for Sherrie showed 3rd for a $33,000 race.
Two races back, Go for Sherrie placed behind Brice by 4 ¾ lengths in the same grade. A drop down to $25,000 is going to help nicely.
Can'tbetemall has a win in six of 26 races. He finished 2nd, 1st, 2nd, 1st, 1st in his previous four trips.
Can'tbetemall is either winning or just there at the wire. In his latest start, he placed 2nd behind Clear for Action by 1 ¾ lengths in a $23,000 race.
It was easier for Can'tbetemall on March 5 in the same grade. He defeated Markitoff by 1 length in the $23,000 race. This competition doesn't look too tough, so he rates highly.
Race 4
(1) Smile Like Kyle
+600 (6/1)
(2) Sparky the Slayer
+1500 (15/1)
(3) Pursuant
+2000 (20/1)
(4) Too Bad Justice
+120 (6/5)
(5) Shineonbrad
+450 (9/2)
(6) T.G. Prado
+3000 (30/1)
(7) Whospackinmylunch
+600 (6/1)
(8) Bluegrass Prayer
+500 (5/1)
(9) Travelinjustice
+2000 (20/1)
Post Time: 4:03 p.m. EST
Distance:5 ½ Furlongs
Purse:$38,500
Race 4 is a 5 ½ furlong event for a $38,500 purse. This one should be competitive between Shineonbrad and Too Bad Justice.
Too Bad Justice is winless in four career starts, but always consistent. He's placed 2nd in all four races and is just unlucky not to have a win.
Too Bad Justice continues to knock hard at the wire and should get there soon. This includes a stakes race in the $100,000 Crown Ambassador Stakes in October.
He was just 1 ¾ lengths off from a win. In his net and most recent start, Too Bad Justice placed 2nd behind Pickle Fee by 3 lengths.
Too Bad Justice was a heavy favorite and lost, but I'd give him a chance to bounce back on Tuesday.