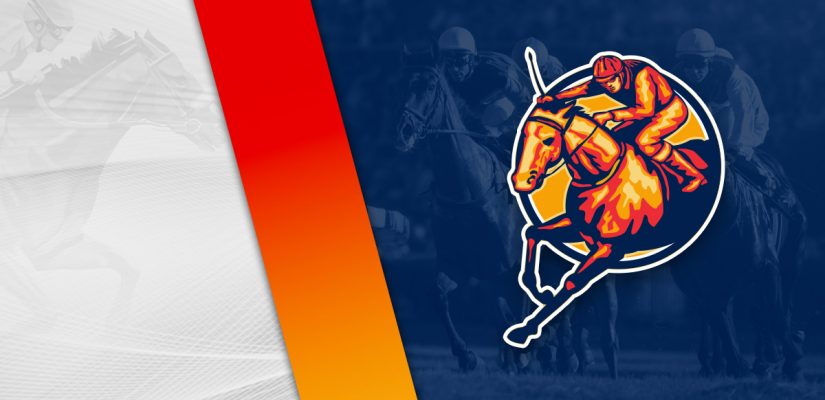 The Preakness Stakes is approaching and we're getting ready for the Preakness at Pimlico Race Course. Before the Preakness Stakes, there is plenty of horse racing action to get to, though. That includes picks at Pimlico on Saturday.
Preakness Stakes Odds and Predictions
Check out our early thoughts on the 147th running of the
Preakness Stakes at Pimlico
. We'll also have more Pimlico picks for this weekend coming up at TheSportsGeek.
Our first stop on Tuesday is at the Horseshoe in Indiana. Horseshoe Indianapolis has 12 races worth $300,000 in Shelbyville this afternoon. Head below for our best Horseshoe Indianapolis picks on May 17, 2022.
Race 3
(2) Pretty Assets
+600 (6/1)
(3) Distinctive Flower
+1000 (10/1)
(4) Pallas Athene
+160 (8/5)
(5) Tiltingatwindmills
+300 (3/1)
(6) Elke Do Jaguarete
+400 (4/1)
(7) Be Patient
+2000 (20/1)
Race 3 is a mile on the turf for a $33,000 purse. Look at Kanfu and Pallas Athene to do damage in the stretch run in the third race.
Pallas Athene is 5 for 24 in her career and she is 8th, 8th, 1st, 1st in her previous four races. In her last attempt, Pallas Athene finished 8th for a $120,000 purse.
That was too tough and 8th place followed. Prior to that attempt, Pallas Athene finished 8th in a $64,000 event on March 12.
In her last win, she beat Tiltingwindmills by 4 ¾ lengths in the same grade, so the drop in productivity was concerning. Expect Kanfu to be close for a big upset.
Kanfu is 5 for 17 and coming off a solid showing to win a $40,000 event by 1 length on September 8, 2021. That was a fine effort following a 1 ½ length $38,000 score on August 5, 2021.
The concern for Kanfu is the layoff, but her workouts have been in good order. At this generous price on the rail, Kanfu is considered closely.
Race 4
(1) Major Contender
+300 (3/1)
(2) Camp David
+200 (2/1)
(3) Blue Norther
+600 (6/1)
(4) Cause to Cruise
+400 (4/1)
(5) First Glimpse
+500 (5/1)
(6) O P Firecracker
+450 (9/2)
(7) Down Cold
+1200 (12/1)
Race 4 covers a mile and 70 yards for a $36,000 purse. Major Contender and Camp David should compete with the intention of winning the fourth at the Horseshoe.
Major Contender is a one-time winner through four races. The colt is coming off a win by 1 ½ lengths in a $50,000 assignment.
That was a nice showing from Major Contender following finishing 5th on March 19 for a $90,000 prize. He is likely to be involved at the $36,000 level this afternoon.
Camp David is 1st, 6th, 2nd in his previous three outings. The colt is coming off a 3 ¼ length win for an $84,000 purse on October 16.
That was after finishing 6th in a $120,000 event at Churchill Downs on September 18, 2021. The layoff is the only concern for Camp David on this transfer to the Horseshoe.
The $370,000 colt looks too good for the rest in this field on Tuesday.
Race 6
(3) Mechanicville
+3000 (30/1)
(5) Elvis Just Elvis
+500 (5/1)
(8) Prince Shim
+1500 (15/1)
Post Time: 5:05 p.m. EST
Distance:5 ½ Furlongs
Purse:$15,000
Race 6 covers 5 ½ furlongs for a $15,000 purse on the dirt. Look for Stoked and Rounder to open up bold bids this afternoon.
Rounder is winless in 12 attempts, with finishes of 11th, 2nd, 2nd in his previous three attempts. The gelding most recently went 11th in a $27,500 race on July 6, 2021.
He was in better form before that race, placing 2nd behind Hard Knocking by 2 ½ lengths in a $22,500 assignment. After a layoff, Rounder is back looking for a win.
Stoked's sire is none other than Orb. He comes from a good bloodline, but still searching for a win in his career.
Stoked is getting close, with finishes of 7th, 2nd, 2nd, 2nd, 2nd in his previous five looks. He most recently finished 7th in a $29,000 race at Turfway Park on February 16.
Not the best after placing 2nd in an $18,000 and $24,000 race. Look closely at Stoked to record his first career win at the Horseshoe in Indiana.