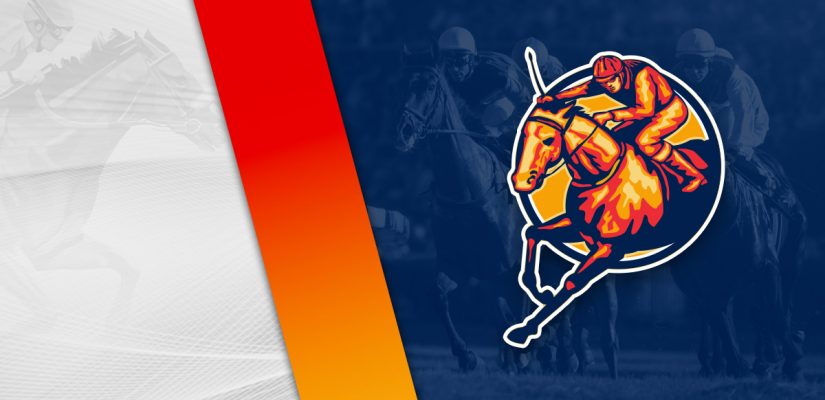 The Kentucky Derby and Preakness Stakes is wrapped up, and there is left on the Triple Crown is the Belmont Stakes. Preakness winner, Early Voting, is not going to Belmont Park. However, Derby winner, Rich Strike, will be back in the mix looking for two of three Triple Crown wins.
Eric Reed and connections never planned on sending Rich Strike to the Preakness. They stuck with that plan and didn't send Rick Strike to Pimlico Race Course.
A fresh Rich Strike will be back in New York at Belmont. Rich Strike jockey, Sonny Leon, is at the Horseshoe for this spring week for Reed.
It's back to regular weekday racing on Monday. We had an amazing Saturday with four winners, including Early Voting, so let's make this another winning week. Our first look of the week is at the Horseshoe in Indianapolis.
Horseshoe Indianapolis has ten races worth $273,000 in prize money. Head below for our best Horseshoe Indianapolis picks on May 22, 2022.
Race 5
(1) Neversaynoletsgo
+200 (2/1)
(3) Mommy Berta
+800 (8/1)
(5) Longleggedlaverne
+500 (5/1)
(6) Sassy Miss Margie
+1500 (15/1)
(7) Candy's Dream
+1000 (10/1)
(8) Majestic Climb
+1000 (10/1)
Race 5 is a $16,500 event covering a mile on the turf. Look at big runs from Mommy Berta and Neversaynoletsgo in this one.
Mommy Berta is 2 for 14 and looking for better after finishing 5th, 6th, 7th in her previous three attempts. She most recently finished 5th for a $13,000 prize on March 9.
More was expected in that performance after finishing 6th on February 19 in a $21,000 event. That was tough. If she runs to her expectations this afternoon, expect Mommy Berta to be close.
Neversaynoletsgo is 2 for 10 and the top-3 in four in a row. The mare is 3rd, 2nd, 2nd, 1st during that time, with a 1 ¼ length win for a $13,000 purse.
Four races back, Neversaynoletsgo beat Tami Ann by 1 ¼ lengths for $13,000. Since then, she's been close but hasn't finished the job.
She most recently showed 3rd in a $27,000 event on March 31. Back down to $16,500 against a weak field, this is Sonny Leon's to win aboard Neversaynoletsgo.
Race 6
(1) Captain Harvey
+1200 (12/1)
(2) Silent Sonata
+180 (9/5)
(3) Flying Samurai
+400 (4/1)
(4) Seminole Justice
+200 (2/1)
(5) El Bohemio
+600 (6/1)
(6) Titletown Justice
+1000 (10/1)
Race 6 is a $38,000 race over a mile on the dirt. Big work from Silent Sonata and Seminole Justice is expected at this level.
Seminole Justice has a win in 3 of 24 attempts in his career. He has been consistent, finishing 3rd, 3rd, 2nd in his last three.
Seminole Justice most recently showed 3rd for a $19,000 purse. That was an alright effort after showing 3rd on October 30 in a $43,000 event.
If Seminole Justice repeats the October attempt, he's going to be close at the wire. Silent Sonata is 2 for 7 and 1st and 3rd in his previous two races.
The gelding is coming off a win by a neck in an $18,950 assignment. That was a solid trip following 3rd on January 2 in a $16,100 event.
Much improved since finishing 5th on December 15, he will have the best chance.
Race 8
(1) My My Munny
+500 (5/1)
(3) Blest Life
+2000 (20/1)
(4) Spin That Tune
+1000 (10/1)
(5) My Sweet Kat
+800 (8/1)
(6) Covenant Lady
+600 (6/1)
(7) Iron Lady Away
+500 (5/1)
(9) Hey Kitten
+250 (5/2)
(10) Royal Country
+1200 (12/1)
(11) Very Amelia
+500 (5/1)
Post Time: 6:07 p.m. EST
Distance:5 Furlongs
Purse:$36,000
Race 8 is a $36,000 event covering 5 furlongs. Look closely at Iron Lady Away and Hey Kitten for good trips in this one.
Iron Lady Away is a one-time winner through eight attempts. The filly has finished 7th, 7th, 1st in her latest three outings.
Three races back, Iron Lady Away defeated Katie's Belle by 1 length for $34,000. She most recently finished 7th at Keeneland in a $110,000 event.
Transferred to the Horseshoe and eased in class, Iron Lady Away should be good. Hey Kitten is 4th, 3rd, 1st in her last three outings.
After a $45,400 win on September 11 at Kentucky Downs, Hey Kitten hasn't been back to the winner's circle in two races.
However, a layoff after finishing 4th at Turfway Park in December should serve her well. Considering this was a $64,000 race, the effort can't be criticized too much.
Look for Hey Kitten to be a serious contender at this level at the Horseshoe.