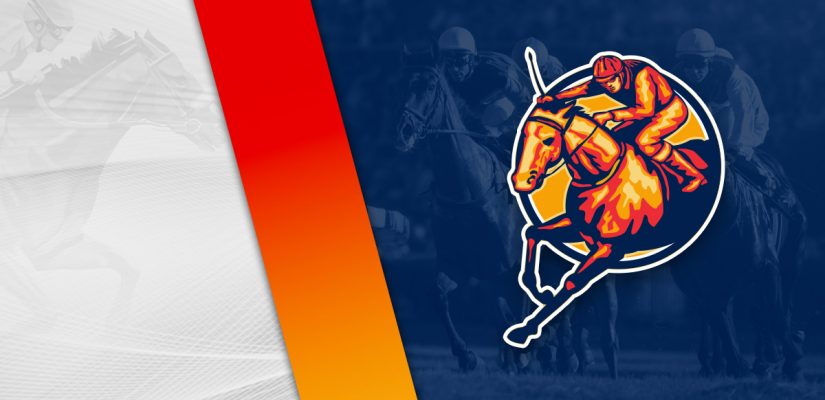 There is good horse racing action to get to on Wednesday afternoon. This isn't a stakes day unless you count $50,000 and $55,000 stakes races at Canterbury Park and Will Rogers Downs worth mentioning.
For those connections, they are probably big races, but I don't consider $50,000 races stake events. There are other options this afternoon and evening if you aren't feeling Canterbury and Will Rogers.
Saturday is fairly quiet, but Memorial Day has some big events. The $500,000 Shoemaker Mile (Gr. 1) at Santa Anita Park is the feature of the Holiday weekend.
Our first look on Wednesday afternoon is at the Horseshoe in Indianapolis. Horseshoe Indianapolis has ten races worth $246,000 in prize money available. Head below for our best Horseshoe Indianapolis picks on May 25, 2022.
Race 3
(1) E Street Angel
+300 (3/1)
(2) Poetic Verse
+200 (2/1)
(3) Southern Smile
+500 (5/1)
(4) Loona Luv
+1000 (10/1)
(5) Summer Home
+600 (6/1)
(6) Incredible Justice
+450 (9/2)
(7) D D Seven Thirty
+800 (8/1)
Race 3 is a $40,000 event covering 5 ½ furlongs on the dirt. E Street Angel and Poetic Verse should be in the mix in the final furlong at the Horseshoe.
E Street Angel is 2 for 6 and finished 1st, 2nd, 1st, 2nd in her previous four attempts. In her latest attempt, E Street Angel beat Royal to Be by 2 lengths in a $16,500 assignment on May 9.
That was a solid trip after placing 2nd behind Southern Smile by 8 ¼ lengths in a $38,000 race on August 3. Following a $16,500 win, E Street Angel should have a tougher challenge for $40,000.
Poetic Verse is 2nd, 1st, 1st in three career races and should be competitive again this afternoon. She most recently placed 2nd behind Smooth Justice by 1 length for $40,000.
Poetic Verse was coming off back-to-back wins, with a 6 length $33,000 win and 2 length $38,000 win. This looks like a good spot for Poetic Verse to go back to the winner's circle.
Race 5
(1) Bootdaddy Justice
+800 (8/1)
(2) Benny's Legacy
+300 (3/1)
(3) French Kid
+1000 (10/1)
(4) Prince Act
+600 (6/1)
(5) Red Liaison
+1000 (10/1)
(7) Superduty Justice
+400 (4/1)
(8) Venice Beach
+800 (8/1)
(9) Edens Glory
+600 (6/1)
Race 5 covers 6 furlongs for a $16,500 purse this afternoon. Considering Superduty Justice and Benny's Legacy are going to be top contenders for a win.
Superduty Justice is a one-time winner in 14 assignments. He's 2nd, 4th, 4th, 2nd in his previous four races going into this one.
In his latest race, Superduty Justice placed 2nd behind Baby Vincent by 7 ¼ lengths in a $16,500 event. It was better than 4th on October 4 in a $12,000 event.
Improvement was made, but he will need to continue to improve to beat Benny's Legacy. Benny's Legacy is a one-time winner in 17 races that can make good on this assignment.
The gelding is 3rd, 4th, 2nd in his previous three outings. He most recently showed 3rd in a $15,000 race on November 9.
Following that loss, Benny's Legacy went on a layoff and transferred to a new trainer. His work in the morning has been in better form since then, too. He has bettable value in Race 5.
Race 6
(1) Pertinacious Tiz
+1000 (10/1)
(2) Megan's Noel
+1500 (15/1)
(3) Bella Astern
+1200 (12/1)
(4) Miss Diamond Rich
+3000 (30/1)
(5) Courting War
+600 (6/1)
(6) Proliferation
+300 (3/1)
(7) Quality Chrome
+800 (8/1)
(8) Easyonmyeyes
+2000 (20/1)
(9) Kendal Grace
+450 (9/2)
(11) Mrs. Nushi
+1200 (12/1)
(12) Fever Dreaming
+1000 (10/1)
(13) Diamond Surprise
+800 (8/1)
(14) Trouble Making
+500 (5/1)
Post Time: 5:05 p.m. EST
Distance:7 ½ Furlongs
Purse:$34,000
Race 6 is a $34,000 event covering 7 ½ furlongs on the turf. Proliferation and Chione are going to be tough to beat for this field.
Chione is winless in six attempts, with finishes of 2nd, 3rd, 6th, 2nd, 8th, 2nd in six assignments. She came on recently, placing 2nd behind Red Hot Mama by 1 ½ lengths for a $46,000 purse on February 21.
That was a nice trip after showing 3rd a month earlier in a $52,000 event. After running competitively in that class, Chione is going to be a tough customer.
Proliferation is 2nd, 3rd, 7th in three races. The filly placed 2nd behind Oglala by 1 length in a $50,000 event on April 17.
That was sharp at Gulfstream Park following a nice showing in March to show 3rd for $43,000. Based on recent form and open to improvement, Proliferation is a good bet at this price.