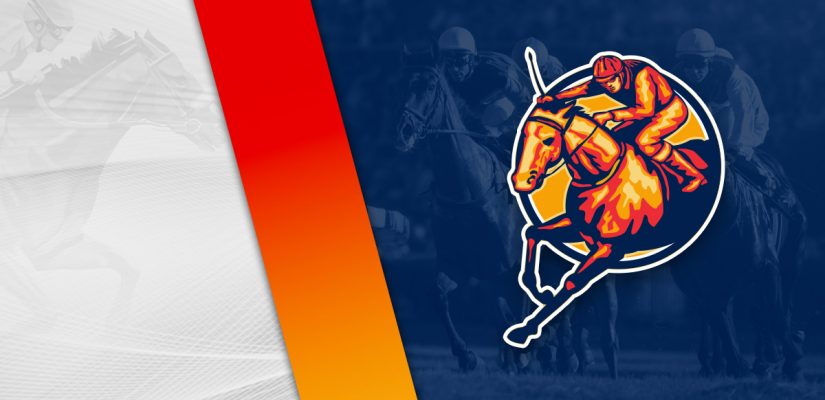 Gulfstream Park hasn't had much in the way of stakes racing since the Florida Derby in late March. That race put Tiz the Law on the map for a lot of people. Today will feature four stakes races, including two $200,000 events in the Susan's Girl Stakes and Affirmed Stakes. There are also a couple of smaller $75,000 stakes races in the cards. Just because of the sheer volume of races that Gulfstream Park has throughout the years, it's one of the more heavily wagered at tracks. The weather in Florida certainly helps them have year-round meets in Hallandale Beach.
Gulfstream Park has a total of 12 races for $773,500 on the schedule in Florida on Saturday. There is more important racing to get to next weekend, with the running of the 146th Kentucky Derby at Churchill Downs. I'm looking forward to that one, and it's a long time coming after the delay that dates back to May. Let's just try to find some winners at Gulfstream Park this Saturday. Head below for our free Gulfstream Park picks for August 29, 2020.
Race 3
(1) West Horizen
+1500 (15/1)
(2) Gran Etiqueta
+800 (8/1)
(3) Take the Over
+350 (7/2)
(4) Witch Hunter
+250 (5/2)
(5) Dana Grace
+160 (8/5)
(6) Scary Larry
+1200 (12/1)
Post Time: 12:58 p.m. EST
Distance: 1 Mile
Purse: $22,000
Race 3 brings us a $22,000 purse for a mile of racing on the dirt. Witch Hunter and Dana Grace enter today in good form and should play a role in the stretch. Witch Hunter has been in the top-3 in six straight races and top-2 in 5 of his previous 6 entries. She has either placed or won her last four starts.
In her most recent performance, Witch Hunter was hunting for a hat-trick on July 30. It didn't fall for her, but was still competitive and managed to finish 2nd, 3 lengths behind Blossom Bow. Prior to that, Witch Hunter won by 3 lengths and 3 ½ lengths in $17,000 and $16,000 events.
That's really the only concern for Witch Hunter going into Saturday. When Witch Hunter was pressed into action in more difficult races, she has finished 6th, 6th, 3rd. However, I'm not going to say that that is a really tough race, though she will be in tougher company than her last four outings.
Dana Grace has been consistently running well recently, too. She is 2nd, 3rd, 2nd, 3rd in her previous four races. Note that all of those are tougher than the events Witch Hunter was running in. Dana Grace came a neck away from winning a $24,000 race on June 3. This race might develop into a duel in the stretch, with Dana Grace edging out Witch Hunter.
Race 6
(4) Callsumonewhocares
+250 (5/2)
(5) The Great Oz
+450 (9/2)
(6) Joe Phillips
+800 (8/1)
(7) Julius the Great
+400 (4/1)
Post Time: 2:34 p.m. PST
Distance:5 ½ Furlongs
Purse:$60,000
Race 6 is for the rookies and babies, as six horses will be making their debut on Saturday in the event. It will cover 5 ½ furlongs on the dirt for a pretty nice purse of $60,000. Julius the Great from the No. 7 post position and Callsumonewhocares from the No. 4 post position are rookies to watch.
There are no racecourse events for Julius the Great on his resume for the young colt, but he has been working out hard on the morning track. Julius the Great turned in his most impressive workout on August 8 with a time of 47.73 seconds. He was also clocked at 48.83 and 48.41 seconds at 4 furlongs.
I wasn't as impressed at the longer distance of 5 furlongs, though. Julius the Great recorded times of 1:02.84, 1:01.08, 1:01.13, 1:02.30. Workout times aren't a perfect barometer, but trainers tend to push the envelope a little more for horses with no experience to get them ready. Julius the Great was a $17,000 purchase in 2019.
Callsumonewhocares should be able to bother Julius the Great in this race. He was a $80,000 buy in September of 2019 at auction. His workouts have been in good form as well, with registered times of 48.50, 49.48, and 47.60 seconds at 4 furlongs. He completed 5 furlongs in 1:01.50 in his latest workout on August 14. Callsumonewhocares has the stronger pedigree and on paper is the better horse. He should have a good go of it in his debut run at Gulfstream on Saturday.
Race 11 – Affirmed Stakes
(2) Famous Gent
+1000 (10/1)
(3) Florala Al
+1500 (15/1)
(4) Big Daddy Dave
+600 (6/1)
(6) Breeze On By
+120 (6/5)
(7) Top Boss
+1200 (12/1)
(8) Advance Cash
+2000 (20/1)
(9) Grey Dom
+3000 (30/1)
Post Time: 5:21 p.m. PST
Distance:7 Furlongs
Purse: $200,000
Race 11 is the co-feature race at Gulfstream Park, with a purse of $200,000 up for grabs in the Affirmed Stakes. Gatsby, who draws the inside rail out of the gate, and Breeze On By are the strongest horses and should be serious contenders for the top prize. Gatsby has finished 1st, 6th, 2nd in his first three races.
He's experienced a bit of everything already. A win, sloppy performance, and near win. Gatsby won in his debut on April 17 by ¾ lengths over Golden Pal for a $65,000 purse. That was a nice debut and win as an underdog over the betting favorite. It wasn't really expected out of Gatsby, but encouraging nonetheless.
His appearance in the $100,000 Bashford Manor Stakes (Gr. 2) didn't go accordingly in his next outing, though. Gatsby was not a willing participant and was done at the halfway pole, ultimately finishing next to last for 6th.
His next performance was a better display, though came a bit short in the $100,000 Dr. Fager Stakes (Black Type) by a length. The winner in that race was Breeze On By, so this is a rematch of that race on August 1. Breeze On By can open his career with a hat-trick if he finds another win.
Breeze On By won his debut run on July 12 by 6 lengths over Imperial King in wire-to-wire domination for a $65,000 purse. That was impressive and he was even more impressive to follow up to win a stakes race in his next performance in the Dr. Fager Stakes. As long as Breeze On By didn't lose that form, he should have a good opportunity to complete a hat-trick.