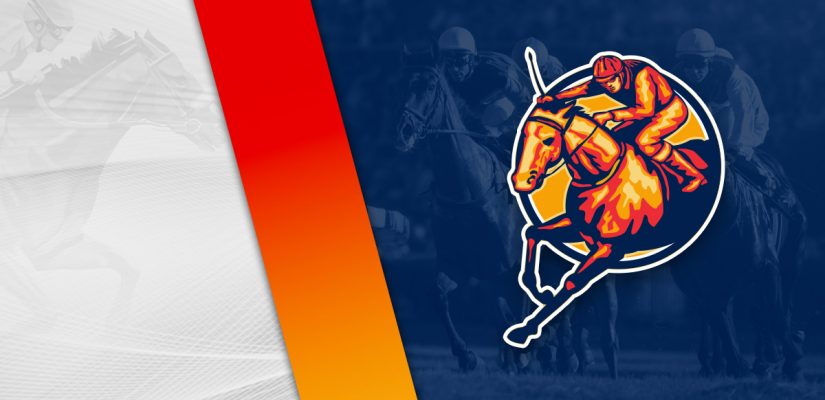 Onward to Monday where it's back to regularly scheduled programming for the mid and lower-tier tracks. There is one exception to this comment, though. The track that is offering the only stakes race on Monday is Finger Lakes Racetrack. The only stakes race on the day is at Finger Lakes with a $50,000 event on offer. The exception that I noted is at Santa Anita Park.
$25 Risk-Free Horse Racing Bet!
Santa Anita has a rare Monday card this afternoon in California. If you are looking for one of the more popular tracks in the country, then Santa Anita is on today. This is a Columbus Day special at Santa Anita on Monday. I'm surprised that Woodbine doesn't have something for Canadian Thanksgiving.
We swept the board at Keeneland and Laurel Park yesterday afternoon. Six up and six winners between the two tracks. Letruska was the star on Sunday, as she cleared in the $500,000 Joddmonte Spinster. For our first look on Monday, we're heading to Indiana Grand.
The Shelbyville based track has nine races with $262,500 in prize money. Head below for our free Indiana Grand picks for October 11, 2021.
Race 3
(3) D D Seven Thirty
+800 (8/1)
(4) Incredible Justice
+400 (4/1)
(5) Miss Sugarbaker
+300 (3/1)
(6) Nighttime Justice
+1200 (12/1)
(7) Miss Deputy Star
+450 (9/2)
Post Time: 3:27 p.m. EST
Distance:5 ½ Furlongs
Purse:$40,000
Race 3 is a $40,000 event covering 5 ½ furlongs on the dirt. Look for Miss Sugarbaker and Chandana to give a good go for the top prize in this assignment.
Miss Sugarbaker is 2 for 4 in her career, finishing 2nd, 4th, 1st, 1st in four attempts. She is searching for a hat-trick after a win on August 11 and September 2.
In her first of two wins, Miss Sugarbaker defeated Smooth Justice by 9 ¼ lengths for a $26,000 purse. Then Miss Sugarbaker followed up with a 3 ½ length win over Justa Simple Girl for a $38,000 purse.
Back up in class to $40,000, more could be required but she is going to be close. Chandana on the rail looks tough.
She is a winner in 2 for 10 races, and has been in consistent form in her last four attempts. Chandana has been in the top-3 in four straight races, placing 2nd in back-to-back races.
Cecilia's Hope got her by a head for a $40,000 purse, and then fell by 1 ¾ lengths in her most recent attempt. Against this field a similar effort should suffice.
Race 4
(5) Better Tone
+300 (3/1)
(6) Cause To Cruise
+600 (6/1)
(7) Royal Outlaw
+3000 (30/1)
Post Time: 3:58 p.m. EST
Distance:1 Mile
Purse:$20,000
Race 4 is a mile event for a $20,000 purse on Monday afternoon. Jug Rock and Ronstadt are worthy contenders in this one.
Jug Rock is winless in two attempts going 7th and 5th on August 20 and September 14. He finished 7th on August 20 for a $51,000 purse, and then 5th most recently on September 14 for a $34,000 purse.
Ronstadt and Jug Rock are both taking a class drop in this one. Ronstadt opened his career on August 5 in 7th. That wasn't the best look for Ronstadt.
In his latest appearance, Ronstadt finished 6th on August 19 at Arlington in a repeat performance. A mile is likely going to suit him better. Off to a disappointing start at Arlington, expect more out of Ronstadt on these terms at Indiana Grand.
Race 9
(2) Hoosier Premium
+800 (8/1)
(3) Lassie Linda
+3000 (30/1)
(4) West Coast Justice
+1200 (12/1)
(5) Secret Sadie
+1200 (12/1)
(6) Lightupjustice
+1500 (15/1)
(7) Express Lady
+300 (3/1)
(8) Lieutenant Kitty
+100 (1/1)
Post Time: 6:33 p.m. EST
Distance:1 Mile 70 Yards
Purse:$41,000
In our final selection at Indiana Grand, Race 9 is a mile and 70 yards on the dirt. Express Lady and Lieutenant Kitty should be top contenders in this one.
Express Lady is a one-time winner across 14 races in her career. She hasn't won recently, but has been in good form to go 3rd, 2nd, 3rd.
In her last win, Express Lady won back in the second race of her career on August 11, 2020. Tough luck not to get back to the winner's circle.
She placed 2nd behind Cecilia's Hope by ¾ lengths last month in a $41,000 assignment. Express Lady came back to show 3rd on August 31 for a $41,000 prize.
Lieutenant Kitty has proven to be a tougher competitor at this level in the past. In her last attempt, she placed 2nd behind Sleepy Dream by 2 ¾ lengths for $41,000.
Prior to that effort, Lieutenant Kitty disappointed in 6th, and then 2nd on July 19 by a nose for another $41,000 purse. This assignment should look good on her.