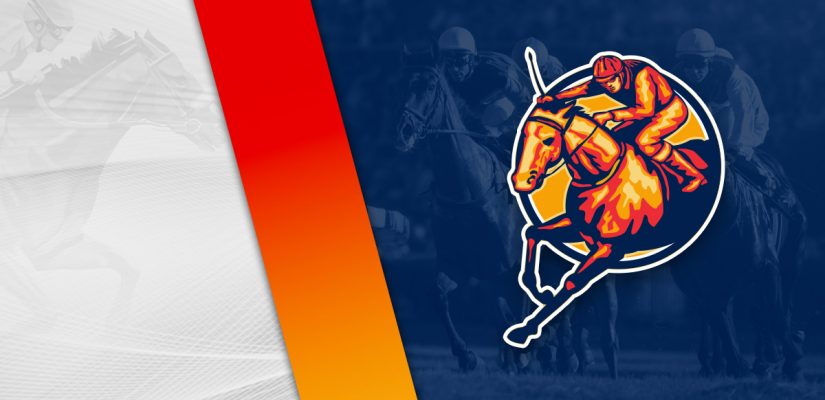 Horse racing is going to be the focal point of sports betting on some days during the week in the US once again. During the peak of the pandemic, all there was to bet on was the ponies in the country. After the World Series is done, which is soon, we're back to a lull period with limited sports. The NFL and college football will dominate the betting landscape.
That's typically the case in the US, but without the NBA or MLB, they will take all of the pie. Football isn't an everyday sport, but horse racing certainly is. That should provide some tracks with a boost on days college football and the NFL is dark. College basketball is only six weeks away, so that should be an exciting time.
$25 Risk-Free Horse Racing Bet!
We were winners at Indiana Grand on Wednesday and aim for another successful day in Shelbyville. For Thursday, Indiana Grand has ten races on the schedule with a total of $203,000 in prize money available. We have picks at Emerald Downs on Thursday as well, so if your bankroll can afford three more selections, be sure to head over there for some action in Washington. Head below for our free Indiana Grand picks for October 15, 2020.
Race 1
(1) St. Louise
+140 (7/5)
(2) Dixieland Traffic
+1500 (15/1)
(3) Posh Princess
+800 (8/1)
(6) Sorority Gal
+800 (8/1)
(7) Irrevocable Trust
+600 (6/1)
Post Time: 2:05 p.m. EST
Distance:1 1/16 Miles
Purse:$10,000
Our first selection is the first race of the day at Indiana Grand on Thursday afternoon. Race 1 will run for 1 1/16 miles on the main track for a $10,000 purse. Lady Elsa and St. Louise should have a good chance of finding a win in Race 1.
Lady Elsa is winless in 13 races in her career, but she got close in her most recent showing after struggling to get into the money. She placed 2nd on September 24 to finish 1 ½ lengths behind Skykat. Skykat was a big favorite in that race and produced as expected.
Lady Elsa didn't finish in the top-3 in nine straight races before breaking through in that outing. It happened after a class drop for Lady Elsa to the $10,000 level, so another $10,000 race should garner nice results for her. Mind you, Lady Elsa was purchased for just $1,000 in 2018, so there aren't many hard expectations for her in her career. I think she can run a competitive race here, though.
St. Louise has finished in the top-3 in her previous three races. She was 2nd on September 9 at Belterra Park to lose by 3 ½ lengths in a $11,700 event. Her problem in that race was a far turn going into the stretch. She did herself a disservice by that wide turn, and couldn't catch up from 4th to 1st in the stretch. St. Louise gets the inside rail out of the gate, and should be able to use that to her advantage on Thursday.
Race 6
(1) Wing and Wheel
+450 (9/2)
(2) Wherewegoin
+2000 (20/1)
(3) Wills Defence
+1200 (12/1)
(4) Pass the Biscuits
+500 (5/1)
(6) You Go Boy
+120 (6/5)
(7) Prepare for Glory
+1500 (15/1)
(8) Touchofchilipepper
+500 (5/1)
Post Time: 4:35 p.m. EST
Distance:6 Furlongs
Purse:$18,000
Race 6 will cover 6 furlongs on the dirt for a $18,000 purse. Touchofchilipepper and You Go Boy should have a solid go of it for the top prize in this one. Touchofchilipepper is 4 for 36 in his career with some disjointed results in recent starts. He has finished 7th, 2nd, 8th, 4th, 1st, 5th in his previous six outings. Touchofchilipepper won on September 3 in a $38,500 event by a head over Sacred Kiki Bird in an upset.
Prior to that effort, Touchofchilipepper finished 4th in a $18,000 race on August 13, and then responded with a win in a $38,500 race. After the win, Touchofchilipepper reverted to old form, as he was 5th in his most recent run on September 22 in a $32,500 event. Touchofchilipepper is back down in class for Thursday's appearance, but it may not mean much if he brings the same form. It likely won't be enough for a win. That said, inconsistent horses like this can always be dangerous if they decide today is a day they want to run hard.
You Go Boy is 5 for 26 in his career and has some stakes experience. He finished 7th in his most recent outing in the $75,000 Brickyard Stakes (Black Type) on October 7. This was after You Go Boy placed 2nd in a $45,000 race on September 9. You Go Boy was a half length behind Flowerpecker, so he wasn't far off from a win in that performance. He was a 4 length winner in a $18,000 assignment on August 13. You Go Boy beat Touchofchilipepper by 4 lengths and a nose in that race. He looks like a solid option in Race 6.
Race 7
(1) Good Eats Cafe
+3000 (30/1)
(2) Silk Chrome
+2000 (20/1)
(3) Handful of Halos
+2000 (20/1)
(4) Dirty Bad Boy
+400 (4/1)
(5) Mighty Contender
+3000 (30/1)
(6) Red Moon Mike
+3000 (30/1)
(7) Fashion Nugget
+100 (1/1)
(8) Big Gray Express
+250 (5/2)
(9) Iron Horace
+3000 (30/1)
(10) Amazing Tizcat
+2000 (20/1)
Post Time: 5:05 p.m. EST
Distance:7 ½ Furlongs
Purse:$35,000
We will head to the turf for our last pick at Indiana Grand on Thursday. This is the feature race of the day, with a total of $35,000 on offer for ten horses. Big Gray Express is making his debut and could surprise in Race 7. He's looked fine in morning workouts and appears ready to go in the first challenge of his career.
There are plenty of horses in this race that have done absolutely nothing in their young careers, so Big Gray Express may be able to edge them out as a first-time runner. He completed a 4-furlong workout with a recorded time of 50.60 seconds on September 25.
Fashion Nugget is the only horse that has come close to success in his career in this race. He's come close to getting to the winner's circle several times, and might have finally discovered an event where he succeeds nicely in.
Fashion Nugget has finished in the top-3 in five straight performances and has placed 2nd in two straight. He was 2nd on August 20 in a $35,000 event to lose by 5 lengths. Fashion Nugget beat nine runners in that race, including several he's competing against today.
In his most recent performance, Fashion Nugget followed up for place money again, as he finished 3 lengths behind Purple Shirt in another $35,000 race. He just missed out on going to the winner's circle in that one, but against this field on Thursday, he should be able to get there. Big Gray Express is the one wildcard; however, expect the experience of Fashion Nugget to carry him well.