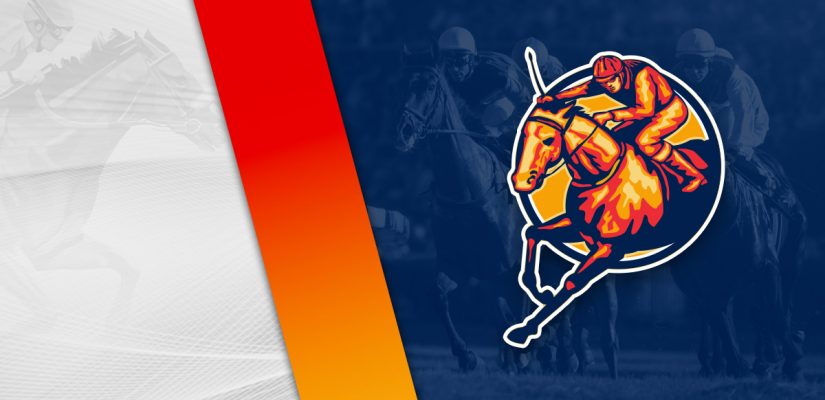 There might not be much sports available for wagering on Wednesday, there is a host of horse racing across the US. Pretty soon when the World Series concludes, we're going to be going through a lull when there aren't any sports available throughout the week other than the weekday college football and NFL games.
The weekend is still going to be packed with football action fortunately. And with the Big Ten making its return on Saturday, there is going to be more college football on the table. The Mountain West also returns to play this weekend. For those living out west, you'll finally have some college football for the evening hours. The Pac-12 will return to play on November 6.
$25 Horse Racing Risk-Free Bet!
There is horse racing available everyday, though, so there won't be any shortage of betting available in North America. Along with our Indiana Grand selections, we have a couple of picks at Keeneland for the Wednesday card. Indiana Grand has ten races on the agenda worth a total of $233,500 today. Get our free Indiana Grand picks for October 21, 2020 below.
Race 1
(1) Show Em How
+2000 (20/1)
(2) Juju Bug
+2000 (20/1)
(5) Bertie the Beauty
+800 (8/1)
(6) Big Blue Emu
+100 (1/1)
Post Time: 2:05 p.m. EST
Distance:6 Furlongs
Purse:$35,000
Race 1 opens the day at Indiana Grand in the afternoon with 6 furlongs of racing for a $35,000 purse. Valsheba and Big Blue Emu should be the main attractions in this race in the stretch. Valsheba has finished 9th, 3rd, 2nd, 4th in her career. Her best effort was on September 9 when she placed 2nd in a $35,000 event.
She was 4 ½ lengths behind in that race. In her next performance, and most recent, Valsheba finished 4th in a $35,000 event, so that was a discouraging performance. This race should be slightly easier than that race. Expect a better finishing position from her on Wednesday afternoon.
Big Blue Emu has been close in three out of four races in her career. She placed 2nd in back-to-back races on July 15 and August 5. Those were the first two outings of her career and she handled the $35,000 assignments well. In her most recent outing on October 7, Big Blue Emu placed 2nd behind Secret Sadie to grab place money again. You have to like the consistency that she has been exhibiting. I would take a chance on Big Blue Emu getting this race done.
Race 3
(1) Elusive Justice
+1200 (12/1)
(3) Sandy's Newsgirl
+800 (8/1)
(4) Beautilicious
+2000 (20/1)
(5) Hitthefloorrunning
+100 (1/1)
(6) French Vanilla
+600 (6/1)
(7) Myers Tiger
+450 (9/2)
Post Time: 3:05 p.m. EST
Distance:6 Furlongs
Purse:$37,000
Race 3 is the feature race of the day at Indiana Grand. This event will cover 6 furlongs on the dirt for a $37,000 purse. Seven horses are expected to participate in this one on the main track. Brewsy and Hitthefloorrunning are likely going to run a close race. Brewsky has finished in the top-3 in five out of her previous six entries. In the one race she didn't finish in the top-3, Brewsky was 6th in the Stallion Season Fillies Stakes on September 2.
In her last win, Brewsky won on August 19 in a $35,000 event by 4 ¼ lengths. Following that score, Brewsky got the call up to the $75,000 takes race. That was out of his reach, but he's back down in class and should give a much better race in this one. In Brewsky's most recent performance, she showed 3rd on October 12 in a $37,000 event which covered a mile on the turf. She has mostly competed on the grass in her career, so it's going to be a bit of a wildcard on the dirt.
Hitthefloorrunning has appeared in one race and has one win. She won as a first-time runner on October 7 in a $35,000 event to torch the field. Hittheflorrunning won with ease, as she blew past the field for a 7 ½ length win. Hitthefloorrunning drew off and was clear of the field by 5 ¾ lengths at the ½ pole. It wasn't much of a contest, as Hitthefloorrunning surprised a few people in that performance. That kind of form would be more than enough to take control of Race 3 at Indiana Grand.
Race 5
(1) Run Away Hiden
+1200 (12/1)
(2) Showstomper
+3000 (30/1)
(3) Twice Smitten
+450 (9/2)
(4) Novel Squall
+160 (8/5)
(5) My Morning Gal
+1200 (12/1)
(7) Voodoo Justice
+1500 (15/1)
Post Time: 4:05 p.m. EST
Distance:6 Furlongs
Purse:$32,500
We have one more selection at Indiana Grand for the Wednesday slate. This is one of the bigger events in Shelbyville, with a purse of $32,500 on offer in this contest. It will take 6 furlongs on the dirt to complete. New Boss and Novel Squall should have something to say in the stretch.
New Boss was a 2 ½ length winner as a first-time starter on August 10 in a $40,120 event at Lone Star Park. That was impressive as an underdog. Unfortunately, though, many are going to say it was a fluke because New Boss was unable to follow up with a solid performance.
New Boss finished 5th in her next and most recent performance on September 15. That was in a $32,500 race as a favorite. Instead of proving that her win wasn't a fluke, she moved down in class and lost badly in a lower class. She had the lead at the ⅜ pole, but weakened thereafter and fell back badly.
That was at 5 ½ furlongs, so I can't imagine an extra half furlong of racing is going to do her much good on Wednesday. Having said that, if she finds the same form from her debut race, then things are certainly going to get interesting in the stretch. New Boss is coming off a really nice workout on October 10, with a recorded time of 47.40 seconds at 4 furlongs.
Novell Squall was a winner in her debut as well. She won by 2 lengths over Minetta in a $31,000 event on September 2. Novell Squall took the lead by a head going into the stretch and then drew clear of the field. Following that effort, Novell Squall was entered into the $50,000 E.L. Gaylord Memorial Stakes at Remington Park on September 27.
That was a tough race, but Novel Squall was strong enough to beat four other horses. Back down in class to a $32,500 race, you have to expect a lot more from her in this one. As long as New Boss doesn't catch lightning in a bottle again like she did in her debut, then Novel Squall should have a clear path to a win in Race 5.