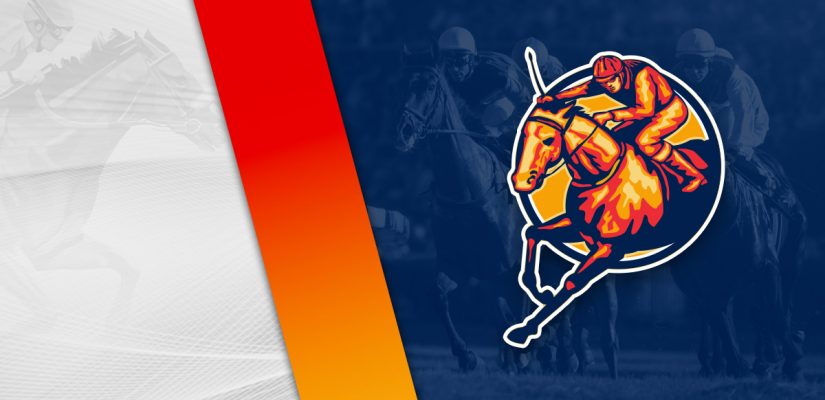 Tuesday has a small slate of horse racing action on tap, but more than enough events to try to find some winning horses. There are four racecourses available at BetOnline for wagering which is fine by me. Compared to March and April when it was only Will Rogers Downs and Fonner Park early in the week, four tracks feels like a lot.
$25 Risk-Free Horse Racing Bet!
Gulfstream Park received a lot of attention on the weekend, and then Will Rogers and Fonner had the limelight on Monday and Tuesday. That was literally the only betting option in North America at the time. We've come a long way since then, but with the World Series drawing to a close soon, horse racing is going to be at the forefront during the week when there isn't football.
We have you covered at Finger Lakes Racetrack in Farmington, NY on Tuesday afternoon. If you're looking for more horse racing plays on Tuesday, then check out our Finger Lakes Racetrack page. Head below for our free Indiana Grand picks for October 27, 2020.
Race 3
(1) Sent for His Glory
+350 (7/2)
(2) Air Temple
+1000 (10/1)
(4) Prepare for Glory
+100 (1/1)
(5) Alternate Nights
+2000 (20/1)
(6) Forever a Champ
+600 (6/1)
(7) Truckin' On
+1200 (12/1)
Post Time: 3:05 p.m. EST
Distance:6 Furlongs
Purse:$34,500
Indiana Grand's Race 3 on Tuesday offers a $34,500 purse for 6 furlongs of racing on the dirt track. We should have a good one between Sent for His Glory and Prepare for Glory. Sent for His Glory has been in the top-3 in four out of five career races since debuting last October. He also has a win on August 6, the first of his career.
Sent for His Glory beat Forever a Champ by 1 ¾ lengths in a $33,000 event. That was a nice win for Sent for His Glory, as he had the lead going into the stretch by a head and drew off. His streak of five straight top-3 finishes came to an end on September 22. Sent for His Glory looked tired in that race and was eased up before the finish line. That might have been an outlier for him and isn't anything to be concerned about. He has looked fine in workouts leading up to today.
He was dead last and recorded as finishing 45 ¾ lengths behind Victor's Deal, so Sent for His Glory did finish, though gave up on competing. Prepare for Glory, not stablemates despite similar names, should have a good chance of getting a win here as well. Prepare for Glory is looking for more after finishing 6th, 4th, 10, 4th in his last four outings. Prior to that stretch, Prepare for Glory won on June 23 by a half length in a $33,000 assignment.
I haven't liked what Prepare for Glory has brought to the track since the win, though. He finished 10th on August 25 in a $34,500 event, and then 4th for a $18,000 purse on October 15. If Sent for His Glory isn't ready to go like he was in his last performance, then Prepare for Glory has an opening to win here. However, if Sent for His Glory runs like he did before his most recent performance, then this should be a winnable event. I will ride with the No. 1 horse in Race 3.
Race 7
(1) Diamond Dawn
+1000 (10/1)
(2) Dixieland Traffic
+600 (6/1)
(3) Aurora Pine
+2000 (20/1)
(4) Sure Baby
+1200 (12/1)
(5) Oxbowindy
+3000 (30/1)
(6) House Drunk
+500 (5/1)
(8) Tapalong
+1500 (15/1)
Post Time: 5:05 p.m. EST
Distance:5 ½ Furlongs
Purse:$12,000
Our next look at Indiana Grand on Tuesday is for Race 7. This event is on the main track for a $12,000 purse. Dixieland Traffic and Bow Maker are going to run a competitive race in this one. Dixieland Traffic is winless in nine races, but is coming off the best effort of her career on October 15. Dixieland Traffic showed 3rd in a $10,000 event to lose by 1 ¼ lengths and a neck.
She was close and just needed some more to get the win there. This was after Dixieland Traffic finished outside of the top-3 in eight straight outings to open her career. If Dixieland Traffic can show evidence of improvement, you have to like her chances of making this an interesting competition. Bow Maker has been coming on strong and showing nice consistency recently. She started off slow in her career, but has been getting closer.
Bow Maker started her career off with finishes of 8th, 3rd, 5th, 6th. Through her next three outings, Bow Maker went 3rd, 3rd, 2nd. She looked great in her most recent race on February 29 at Laurel Park. She placed 2nd in that race behind Groove by 1 ½ lengths. Bow Maker returns after a layoff with the best chance to win in her career. She goes from a $30,861 event to a $12,000 event on Tuesday. Anything else but a win in Race 7 would be majorly disappointing for her.
Race 8
(1) Lady Jenneviere
+2000 (20/1)
(2) Jordan's Kitten
+1200 (12/1)
(4) Native Lion
+1200 (12/1)
(6) The Beauty's Tale
+350 (7/2)
(7) Seeds of Time
+1500 (15/1)
(8) Vortices
+2000 (20/1)
(9) Barrel of Destiny
+1500 (15/1)
(10) Appealing Way
+1500 (15/1)
(11) Kimberley Dream
+1500 (15/1)
(12) Luna Fortis
+120 (6/5)
Post Time: 5:35 p.m. EST
Distance:1 1/16 Miles
Purse:$30,000
The final selection for us at Indiana Grand on Tuesday comes to us from Race 8. Race 8 is one of the biggest races today in Shelbyville. The Beauty's Tale and Lady Leah should have strong runs in this one. The Beauty's Tale has an above average chance of winning. She is 6 for 20 in her career and searching for a hat-trick on Tuesday. The Beauty's Tale is coming off wins on September 16 and October 7. It's also the third straight race that she finished in the top-3.
The Beauty's Tale won in September by a half length over Kynance for a $20,000 purse, and then followed up for a stakes win in October. The Beauty's Tale won the $75,000 Florence Henderson Stakes because of a DQ. Timeless Rose, who finished a length ahead of The Beauty's Tale, was disqualified as a result of interference. The Beauty's Tale caught a break in that race, but she still ran a very strong race. Expect her to be a major competitor in Race 8.
Lady Leah is probably one of the only horses in this one to test her. Lady Leah is 6 for 23 in her career and fresh off a hat-trick. She has won three straight dating back to July 29. The win in July was by Violation by 2 ½ lengths for a $15,000 purse, September 1 by 2 lengths in a wire-to-wire clinic for a $30,000 purse. Then most recently on September 29, Lady Leah won another $30,000 by 2 ¾ lengths, which was another wire-to-wire victory. There's a good chance that Lady Leah can do it again in this class on Tuesday.