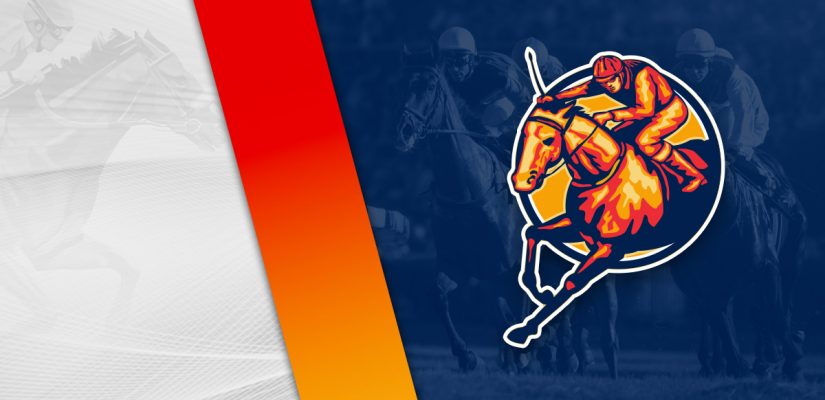 We are off and running on Thursday on the racetrack with hopefully better results than yesterday. It's hard to miss bad days when it comes to horse racing, and sports betting in general for that matter. Wednesday was one of those days when little stuck. That's bound to happen if you bet on a regular basis, so it's best to put it in the past and move on.
For our first go Thursday, we're heading to Indiana Grand in Shelbyville this afternoon. Indiana Grand has ten races on the card. If you are looking for big racing, then look at what's going on at Del Mar next weekend. The Breeders' Cup is scheduled for November 5 and November 6. The spotlight and scrutiny will be back on Bob Baffert at one of his home tracks for that event.
Indiana Grand has ten races on Thursday with $222,500 in prize money available to be won. Head below for our free Indiana Grand picks for October 28, 2021
Race 2
(1) Kearny County
SCRATCH
(2) Game Boy Benny
+1500 (15/1)
(3) Secretary At War
+1200 (12/1)
(5) Tale of Fame
+140 (7/5)
(6) Boom Five Thousand
+1000 (10/1)
Post Time: 3:56 p.m. EST
Distance:6 Furlongs
Purse:$25,000
Race 2 is a $25,000 event covering 6 furlongs on the dirt. Malpais and Tale of Fame could engage in a duel in this spot, as these two are ready and able to go.
Malpais is 11 for 27 in his career, and has finished a winner in six straight events. In his most recent win, Malpais defeated Boom Five Thousand by 6 lengths for a $25,000 purse.
The gelding defeated Pat Daddy by 3 lengths in a $16,200 event prior to that win on August 10. That was much too easy, and Malpais was much the best.
Note that Malpais is continuing to go in the morning workouts as well. He's been timed at 49.40 and 49 seconds at 4 furlongs. If Malpais wants to run, he should have the edge over Tale of Fame.
Tale of Fame had back-to-back wins on June 28 and August 24, then most recently showed 3rd on September 15 for a $38,000 purse on September 15. Down to $38,000 Tale of Fame will be a threat, but look for Malpais to hold on.
Race 7
(1) My Dark Secret
SCRATCH
(2) Ordained Kiss
+250 (5/2)
(5) Shape of You
+600 (6/1)
(6) Shimmering Dream
+1000 (10/1)
(7) Radiantrithym
+400 (4/1)
Post Time: 6:31 p.m. EST
Distance:6 Furlongs
Purse:$16,500
Race 7 is a 6-furlong event for a $16,500 purse on the dirt. Expect Ordained Kiss and Trickizar to have a positive showing on the track in this one.
Ordained Kiss is 7 for 29 in his career, and has finished 1st, 4th, 1st in his previous three races. She was a neck winner over Kipper Koodle for a $10,000 purse.
Ordained Kiss finished 4th in a $14,000 assignment, but was able to come back in strong form on August 21. She beat Louie P by 4 ¾ lengths for a $10,000 prize. Back up to $16,500, this one could prove to be difficult versus Trickizar.
Trickizar is 10 for 43 in her career, finishing 2nd, 1st, 1st, 6th, 2nd, 2nd, in six attempts. She placed 2nd in back-to-back events on September 7 and October 5.
In the first of those two outings, Trickizar was 2 ½ lengths behind My Dark Secret for a $14,100 prize.
Then Trickizar came back to go ¾ lengths behind Whiskey Sis in the same class. She has been the most competitive in this class and should have a big chance.
Race 8
(1) Fun Key Town
+2000 (20/1)
(3) Royal Cheyanne
-125 (4/5)
(5) Salted Revenge
SCRATCH
(7) Senorita Emma
+1200 (12/1)
(8) Girlysgothelooks
+2000 (20/1)
Post Time: 7:02 p.m. EST
Distance:1 Mile
Purse:$12,000
Race 8 is a mile on the dirt for a $12,000 purse. This one is likely between Embroiled and Royal Cheyanne in the stretch.
Embroiled is a one-time winner in 11 attempts, with a winning run on July 28 in a $16,500 event. She came back to go 6th for a $41,000 purse on August 26, and then 4th September 21 in a $12,000 assignment.
The August 26 result was fine considering the class, but Embroiled wasn't able to regain traction after struggling. He had to settle for 4th in a $12,000 purse. If he reaches his full potential today, he has a chance, though.
Royal Cheyanne had a win back in 2019, but has gone winless in 13 since. It hasn't been without trying, as Royal Cheyanne placed 2nd in four and 3rd in three of those outings.
In her most recent attempt, Royal Cheyanne placed 2nd behind Miss Inhofe by 1 length in a $12,000 assignment. This was after showing 3rd on September 1 in a $12,000 race.
Against this weak field, Royal Cheyanne should have the advantage this time. Either of those efforts should be good enough.