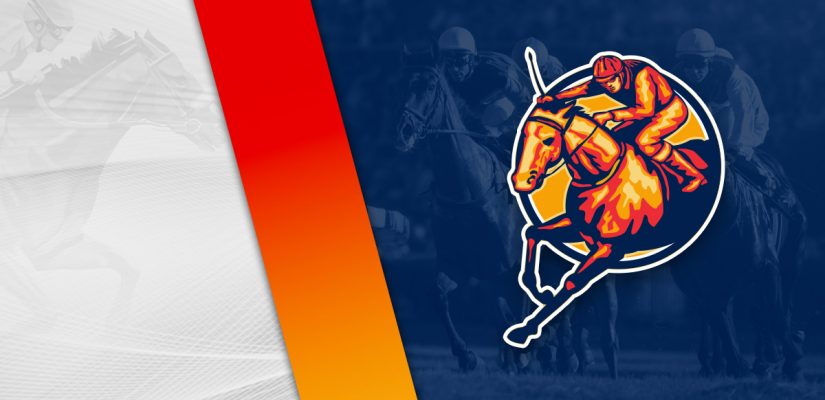 It's time to start looking forward towards November and the Breeders' Cup Classic. The Preakness Stakes is in the books following a stunning win for the filly at Pimlico on Saturday. Swiss Skydiver got Authentic by a head at the wire to pull off an upset. She had an off day in the Kentucky Oaks a month ago, but responded in fine form to steal the Preakness Stakes over the boys. It was an exciting race, though I suspect most people would have preferred Authentic in the winner's circle for monetary purposes. Swiss Skydiver will have an opportunity to show her worth in the $6,000,000 Breeders' Cup Classic.
The biggest race of next weekend will take place at Keeneland with the running of the $500,000 Queen Elizabeth II Challenge Cup (Gr. 1) on Saturday. As far as today is concerned, a $75,000 stakes race at Presque Isle is the biggest event you are going to find on the schedule. I'm in Indiana today for the ten-race card at Indiana Grand. A total of $239,500 is available on this card in Shelbyville. If you are searching for even more horse racing picks this afternoon, be sure to head over to our Thistledown page. Head below for our free Indiana Grand picks for October 5, 2020.
Race 1
(1) Shenandoah Flash
+250 (5/2)
(2) Prized Cupcake
+1200 (12/1)
(3) Miss Devious
+600 (6/1)
(4) Timeless Glory
-125 (4/5)
Post Time: 2:20 p.m. EST
Distance:1 Mile 70 Yards
Purse:$33,000
We'll get going at Indiana Grand with Race 1 for a $33,000 purse. This is one of the biggest events of the day in Indiana on Monday afternoon. It's a small field with just five horses scheduled to participate. Shenandoah Flash and Timeless Glory should have their say in Race 1. Shenandoah Flash struggled in her first assignment, as he finished 7th for dead last in a $21,000 event.
That was disappointing, but I'm sure that she is capable of much more than he presented there. She's likely going to find a challenge against Timeless Glory on Monday afternoon. Timeless Glory has made two starts and ran well in both outings. She was impressive as a first-time runner on August 31 in a $33,000 event. Timeless Glory was good to get into the money and show 3rd.
Timeless Glory was able to build on that win and do one better on September 29. She placed 2nd to lose by a half length against Miss Deputy Star. Timeless Glory was able to finish ahead of eight other horses, so it was a really good effort. She's been in good form in the morning with 48.60 and 50.40 seconds at 4 furlongs. I'm looking at Timeless Glory to emerge in the winner's circle on Monday afternoon.
Race 3
(1) Ace Destroyer
+600 (6/1)
(3) Elzabe's On Board
+1000 (10/1)
(4) President Elect
+350 (7/2)
(5) Tale of Fame
+140 (7/5)
(6) Portobello's Hero
+300 (3/1)
Post Time: 3:16 p.m. EST
Distance:5 ½ Furlongs
Purse:$15,000
Race 3 will cover 5 ½ furlongs on the dirt for a $15,000 purse. Six horses are expected to be in the starting gate for this event. Expect to find solid efforts from Tale of Fame and Portobello's Hero here. Portobello's Hero is searching for a hat-trick today after winning on August 24 and September 15.
Overall, he has been a tough runner with wins in 4 out of 10 events. In his first win in August, Portobello's Hero won by a length over Still Chief for a $11,000 purse. Portobello's Hero followed up to win again on September 15 by 3 ½ lengths over Wing and Wheel for another $11,000 purse.
Tale of Fame is 8 for 30 in his career and has won 3 out of his previous 4 races. He's coming off a win on September 16 by 3 ¾ lengths in a $15,000 event. Prior to that outing, Tale of Fame won on July 29 in a blowout in a $11,000 race. Tale of Fame throttled the field by 10 ¾ lengths in a cakewalk.
He moved up in class after that dominant win, and Tale of Fame showed that he is able to compete at this level. Meanwhile, Portobello's Hero hasn't been running against tough horses like he'll see on Monday. I'm going to back Tale of Fame to continue his hot run at Indiana Grand this afternoon.
Race 5
(1) Feeling It
+1500 (15/1)
(2) Piner Cat
+1500 (15/1)
(3) Love That Surprise
+1000 (10/1)
(4) Sidney's Ransom
+800 (8/1)
(5) Will Knows
+450 (9/2)
(6) Westwood Proud
+300 (3/1)
(8) Gettin Even
+2000 (20/1)
(9) Steel Shot
+1200 (12/1)
Post Time: 4:12 p.m. EST
Distance:5 ½ Furlongs
Purse:$11,000
We'll wrap up the day at Indiana Grand with a $11,000 event on the main track. Nine horses are scheduled to participate, with Westwood Proud and Polo Art likely going to be involved in the stretch.
Westwood Proud is 4 for 15 in his career, with his most recent win on July 29. That was his first win since July 7, 2019 after going winless in five straight outings. In his win this July, Westwood Proud beat Barry Lee by 4 ¾ lengths in a $15,000 event.
Westwood Proud was unable to follow up with a good showing, though. He finished 6th on August 15 in a $19,200 event, and then faltered again after moving down in class. Westwood Proud finished 4th in that outing for a $11,800 purse.
The idea was that moving back down was going to help him get back to the winner's circle, but it didn't work out that way at all. It looked like he lost his momentum with that performance on August 15.
Polo Art enters off a hat-trick, but needs to get back to form after a lengthy layoff. He won by 7 ¾ lengths in a $15,000 event back on July 3, 2019 and then took a break. Prior to that fantastic performance, Polo Art was a 5 ¼ length winner in another $15,000 race. Polo Art returns to the track down in class after dominating the $15,000 level.
That's because of the layoff, so Polo Art gets an easier assignment to return to the track with. Overall, he's 12 for 35 in his career and has found it easy to win races in this class. In anticipation of his return, Polo Art completed a 4-furlong workout on September 18 with a time of 50 seconds.