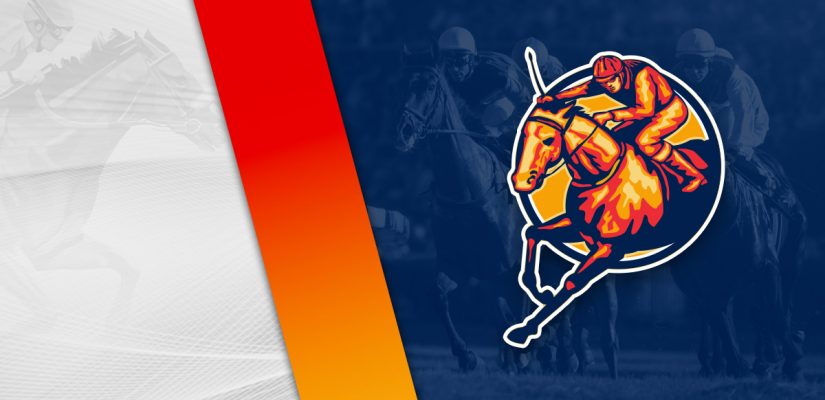 The Belmont Stakes is right ahead on Saturday and TheSportsGeek has you covered for the big day in New York. It's currently just an eight-horse field participating at Belmont Park. We've already had some horses drop out and get scratched from the race.
I provide my thoughts and picks for the Belmont Stakes. We were able to find a winning selection on Early Voting in the Preakness Stakes and hope to finish off the Triple Crown with back-to-back wins.
Rich Strike is back for the Belmont Stakes, which is probably the most interesting storyline for this race. He recorded one of the biggest upsets in Kentucky Derby history and then bowed out of the Preakness Stakes. Rich Strike is back looking for two out of three wins in Triple Crown season.
We're beginning the day in Indiana at the Horseshoe. Horseshoe Indianapolis has nine races worth $253,000 on the dirt and turf this afternoon. Head below for our best Horseshoe Indianapolis picks for June 7, 2022.
Race 1
(1) Blueridge Traveler
+600 (6/1)
(4) Barefootbootlegger
+400
(5) Copper King
+250 (5/2)
Look for the opener to be a good one between Copper King and Romped at the Horseshoe. Copper King is 4 for 29 in his career and 7th, 5th, 1st, 1st in his previous four attempts.
Copper King most recently finished 7th for a $16,500 purse. The gelding was coming off a 5th place showing on April 1 at Turfway Park.
He had won on March 17 for a $24,000 prize and was in top form. However, that hasn't been the case since the win. Romped will pick up on that bad form if Copper King runs the same race.
Romped is 3 for 17 and coming off a $14,500 win on May 16. This was a confident 1 ¼ length win from Romped after showing 3rd in an $18,500 assignment on May 3.
His speed rating was the best it has been in his career in a while in the win last month. If Romped maintains that form, it's going to be a winning trip.
Race 3
(2) America Rules
+350 (7/2)
(3) Tappin Into Summer
+800 (8/1)
(5) Justa Simple Girl
+600 (6/1)
(7) Sweet Justice
+200 (2/1)
Post Time: 3:32 p.m. EST
Distance:6 Furlongs
Purse:$24,000
Race 3 is a $24,000 assignment covering 6 furlongs on the dirt. Lashes and Sweet Justice should be in the mix in this race.
Lashes is 1 for 6 and hasn't won since her debut on June 20. She has been all over the place, finishing 11th, 10th, 3rd, 2nd, 11th since then.
Lashes placed 2nd behind Summer Home by 1 ½ lengths on April 20. That run can't be faulted in a $38,000 event. Another run like that and Lashes will be in the winner's circle.
However, Lashes was empty on May 19 in the same grade, finishing 11th with an awful speed rating of 17. She was never involved.
Sweet Justice has been in consistent form recently. She has finished 3rd, 5th, 2nd in his previous three outings.
The filly placed 2nd behind Blu Vixen by 1 ½ lengths for a $17,500 prize. In her most recent race, Sweet Justice showed 3rd for a $38,000 prize. She was well ahead of Lashes.
In a rematch, look for Sweet Justice to clear Lashes, this time for a win.
Race 7
(3) Rember Hymn
+1000 (10/1)
(4) Indigo Rich
+3000 (30/1)
(5) Amazing Justice
+800 (8/1)
(8) Scotty's On Edge
+500 (5/1)
(9) Malibu Classic
+600 (6/1)
Race 7 is a $38,000 event covering 6 furlongs on the dirt. This should be a contest between Tapadera and Cibolo to go to the winner's circle.
Tapadera has finished 3rd, 1st in two career starts. He started his career with a $36,000 half-length win on April 20. This was a terrific opener for Tapadera.
Tapadera was unable to follow up on May 16 in a $38,000 race. He fell back to show 3rd behind the winner by around 10 lengths.
Cibolo is 2nd, 1st to open his career, so it's been a nice start for him as well. The gelding placed 2nd behind Venice Beach by a neck for a $36,000 prize.
Following that nice debut, Cibolo showed greater improvement for a winning trip on May 11. He defeated D'oro's Wish by 6 ½ lengths, clearing easily for $36,000.
Cibolo continues to get better and should put on a solid effort Tuesday afternoon. He's likely the winner.