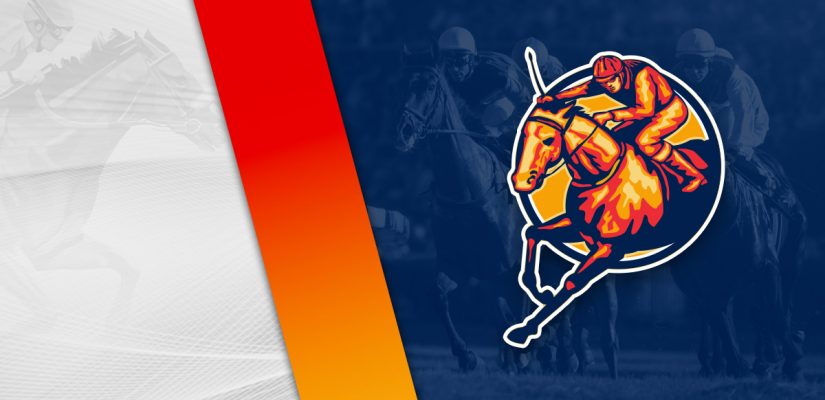 We're on the race track looking for winning horses on Wednesday afternoon. The racing has expanded from yesterday, with more tracks opening for racing this week today. The Road to the Kentucky Derby will conclude on Saturday at Keeneland.
The 100-40-20-10 races are in the books, but there is one more small event with the 20-8-4-2 Lexington Stakes scheduled for Keeneland. Note that the Kentucky Derby is set for May 7. The Kentucky Oaks is always the day before on Friday.
We will have picks for the Kentucky Derby and Kentucky Oaks, along with the Kentucky Oaks Derby Double. For Wednesday, we're looking at what's going on at Keeneland this afternoon. Keeneland is by far the most notable track racing today.
Keeneland has eight races worth $658,000 on Wednesday afternoon. Head below for our best Keeneland picks on April 13, 2022.
Race 2
(2) California Flirt
+1200 (12/1)
(3) Tricolour
+1000 (10/1)
(6) Brody's Fly
+1200 (12/1)
(9) Bluebank
+5000 (50/1)
(10) Brown Delivers
+600 (6/1)
(11) Vital Signs
+5000 (50/1)
Post Time: 1:32 p.m. EST
Distance: 1 ⅛ Miles
Purse:$39,000
The second race at Keeneland is a $39,000 event covering 1 ⅛ miles on the dirt. Look for Make Way and Nepotism to put in the work in this event.
Make Way has finished 7th in three races in his career. In his most recent outing, Make Way finished 7th for a $60,000 purse on February 26.
Before that performance, Make Way was 7th on January 29 in the same grade. With a drop in class in order on Wednesday, expect him to do something more meaningful.
Nepotism is a consistent runner that should get into the mix. In six of seven races in his career, Nepotism finished in the top-3.
In his latest attempt, Nepotism showed 3rd for a $60,000 purse. He was competitive and wasn't that far off by less than 3 lengths.
Unfortunately for Make Way, Nepotism is down to this level after being competitive against tougher foes. Look for the No. 8 to do the most damage in Race 2.
Race 6
(3) Corageously
+1000 (10/1)
(5) Arabian Prince
+450 (9/2)
(7) Win Worthy
+500 (5/1)
(8) Landbiscuit
+800 (8/1)
(11) Hemp Heaven
+1000 (10/1)
Post Time: 3:40 p.m. EST
Distance:1 ⅛ Miles
Purse:$110,000
Race 6 is a $110,000 event covering 1 ⅛ miles on the turf. Look at King Vega and Aviano to be serious contenders on the grass in this one.
King Vega is making his debut on US soil after finishing 1st, 5th, 10th in his previous three assignments. A trip to the US should do him well, as he looks to improve on 1 for 8 in his career.
Aviano is a one-time winner and a consistent horse. He's 2nd, 3rd, 2nd, 1st, 3rd, 3rd in six attempts in his career.
Aviano hit on February 28 in a $50,000 assignment. The colt was unable to get back to the winner's circle in his last two, but was a competitive type.
He showed 3rd for a $61,000 purse in his latest attempt on February 27. This is a step up to $110,000, but his foes should be more bothered by the class hike.
Race 7
(1) Buck Moon
+1200 (12/1)
(2) Who's the Star
+1200 (12/1)
(4) Stage Raider
+300 (3/1)
(5) Militarist
+600 (6/1)
(6) Hidden Stash
+1200 (12/1)
(7) Laughing Boy
+800 (8/1)
(8) Pirate's Punch
+500 (5/1)
(9) Winter Pool
+450 (9/2)
(10) Ghostlore
+1500 (15/1)
Post Time: 4:12 p.m. EST
Distance: 1 1/16 Miles
Purse:$120,000
Race 7 is a $120,000 event covering 1 1/16 miles on the dirt. The feature race has ten runners participating in the seventh at Keeneland on Wednesday.
Militarist and Stage Raider should have a strong say in this one. Militarist is 2 for 9 and looking for better after finishing 5th and 4th in two graded races.
He was in good form, finishing 1st, 3rd, 1st in three races from July 9 to August 28. In his most recent outing, Militarist finished 4th in the $750,000 Clark Stakes (Gr. 1) on November 26.
Stage Raider looks strong after starting off his career at 2nd, 1st, 1st, 5th. Two races back, Stage Raider went in for a win by a head for a $92,000 prize.
He was unable to follow up on March 5 at Gulfstream Park, but stumbled out of the gate and then got caught up in traffic and had to settle for 5th in a $62,000 assignment.
If Stage Raider runs a clean race this time, he's likely going to be too tough. Stage Raider should have the upper hand.