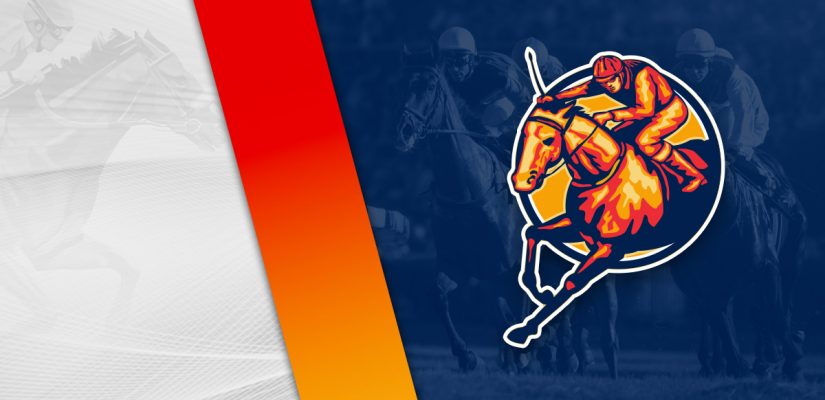 The horse racing grind continues on Thursday throughout the US. The horse racing card expands today, as tracks gear up for their weekend cards. Keeneland opened on Wednesday and is home to the biggest racing on Saturday.
One More Road to the Kentucky Derby Prep Race
The $400,000 Lexington Stakes is the final prep race on the Road to the Kentucky Derby. It's small points race with 20-8-4-2 available to be won in this event.
All of the 100-40-20-10 point races are accounted for, with the $1,250,000 Toyota Blue Grass (Gr. 1) the last big event before the Kentucky Derby. We're opening the day on Thursday at Keeneland.
Keeneland has nine races worth $707,000 in prize money this afternoon. Head below for our best Keeneland picks for April 14, 2022.
Race 2
(1) Sariah Sariah
+160 (8/5)
(2) Carry On
+1000 (10/1)
(3) Positive Vibes
+1000 (10/1)
(4) Matt's Honey
+800 (8/1)
(5) A Little Flyer
+1000 (10/1)
(6) Ancient Brown
+500 (5/1)
(7) Kimberley Dream
+1500 (15/1)
(8) Talk Radio
+500 (5/1)
(9) My Wynter Rose
+600 (6/1)
Race 2 covers 1 1/16 miles on the dirt for a $40,000 purse Thursday afternoon. Talk Radio and Sariah Sariah should be big players in this event.
Talk Radio is 2 for 11 in her career, finishing 5th, 7th, 5th, 4th in her last four outings after a win last July. In her last attempt, the filly finished 4th for a $26,400 purse.
More is going to be required from Talk Radio, but she is capable of showing improvement on a good day. Sariah Sariah from the inside might be too much, though.
Sariah Sariah is in good form on a transfer from Fair Grounds. She is 1st, 1st, 3rd in her previous three attempts going into this one.
After a $24,000 and $18,000 win, Sariah Sariah was stopped on March 1. Her hat-trick bid was deined in a $53,000 event.
It was still a good try against tougher competition to show 3rd. Down to $40,000 against a weaker field, Sariah Sariah looks like the best.
Race 3
(1) Sir Nuisance
+5000 (50/1)
(4) Windy City Red
+300 (3/1)
(6) Alfie Solomons
+160 (8/5)
(7) Z U at the Races
+2000 (20/1)
(8) Yes Sir Robert
+800 (8/1)
Race 3 is a $39,000 event over 6 ½ furlongs on the dirt. Expect Feast and Alfie Solomons to do good things in the third at Keeneland.
Feast is a two-time winner through 10 assignments. He needs something easier after finishing 5th, 6th, 6th in his last three races.
In Feast's most recent outing, he finished 6th for a $54,000 assignment on February 6. This was after finishing 6th in the same grade.
Dropping to $39,000 looks smart for Feast. He will likely be bothered by Alfie Solomons. Alfie Solomons is 2 for 6 and a threat based on recent form.
He's 1st, 9th, 5th, 1st, 3rd, 3rd in his career, with stakes experience. In his last stakes outing, Alfie Solomons showed 3rd in the $75,000 Tom Ridge Stakes on August 10.
The $285,000 gelding has been doing good work in workouts, with a time of 1:00.40 at 5 furlongs on April 7. If his form holds, expect Alfie Solomons to be in a position to win.
Race 4
(1) One for Richie
+250 (5/2)
(2) Franco's Team
+5000 (50/1)
(3) Beverly Park
+250 (5/2)
(4) Thirsty Betrayal
+1200 (12/1)
(6) Family Man
+1500 (15/1)
(7) Crime Spree
+2000 (20/1)
Race 4 is a $44,000 event over 6 furlongs on the dirt. Beverly Park and Baby Yoda should have a strong presence in the stretch.
Beverly Park is 14 for 27 and should be in a good position late at the wire in this one. He's 1st, 2nd, 1st 2nd, 3rd in his last three events.
However, Beverly Park is going to see tougher rivals after racing at Mahoning Valley, Laurel Park, and Charles Town. In his most recent event, Beverly Park showed 3rd in a $23,000 race.
Three races back, he had a $17,600 win at Mahoning Valley. This should be tougher with Baby Yoda in the gate.
Baby Yoda is 3 for 8 with graded experience. He ran in the $300,000 Malibu Stakes (Gr. 1) and held his own on December 26.
Baby Yoda placed 2nd behind Flightline in that one and then placed 2nd most recently in the Pelican Stakes at Tampa Bay Downs on February 12.
It was a decent run for Baby Yoda in the $100,000 stakes race. Now he's down in class with a brighter opportunity in Race 4.