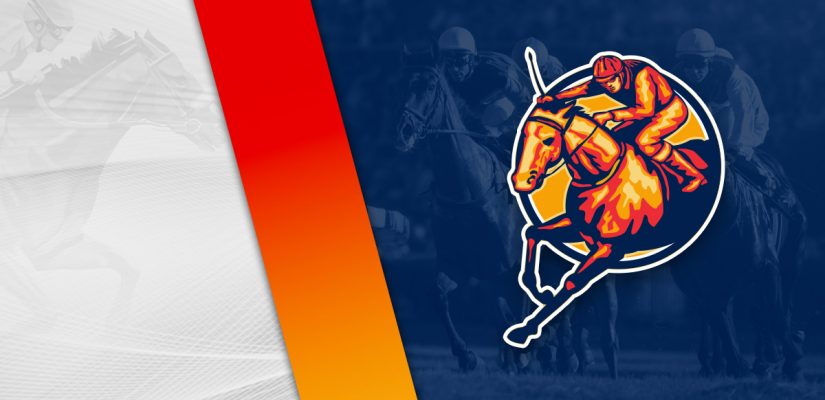 The last Saturday card on the Road to the Kentucky Derby closes today. With the running of the $400,000 Lexington Stakes, the door will close on the Kentucky Derby prep race season.
This is a small 20-8-4-2 race, with the 100-40-20-10 point races all accounted for less than a month to go before the Kentucky Derby. The field for the Kentucky Derby is getting pretty clear at this point in the season.
Keeneland The Feature Track on Saturday
Keeneland has the $400,000 Lexington Stakes and the $500,000 Jenny Wiley Stakes (Gr. 1) in Kentucky on the card.
Keeneland has a total of 11 races worth $1,869,000 in prize money. Head below for our best Keeneland picks on April 16, 2022.
Race 3
(1) Sterling Miss (1A) Dance Rhythms
+200 (2/1)
(2) Bold Figure
+600 (6/1)
(4) Habobanero
+1000 (10/1)
(5) Distinctive Flower
+800 (8/1)
(7) Remain Anonymous
+800 (8/1)
(8) Vintage Ready
+1000 (10/1)
(9) Short Summer Dress
+250 (5/2)
Race 3 is a $68,000 event covering 6 furlongs on the dirt. Look at Sterling Miss and Short Summer Dress to be serious contenders for the top prize in the third at Keeneland.
Sterling Miss is 11 for 37 and in competitive form at the moment. She is 1st, 2nd, 3rd in her previous three outings entering Saturday.
Three races back, Sterling Miss had it all figured out with a $42,000 win. She edged out Ready for Change at the wire by a neck for a wire-to-wire win.
In her latest entry, she showed 3rd for a $55,000 purse on March 12. Up to $68,000 on Saturday, Sterling Miss may need more with Short Summer Dress in the gate.
Short Summer Dress is 6 for 20 in her career and 1st, 11th, 1st, 6th in her last four. She's had a couple of recent wins, including a $54,000 win on January 15.
After getting caught in traffic and falling off to 6th on February 14, Short Summer Dress has a fine chance of bouncing back at 6 furlongs. Her speed figure has been the best in this field over the last year.
Race 9 – Lexington Stakes
(1) Midnight Chrome
+2000 (20/1)
(2) In Due Time
+300 (3/1)
(3) We All See It
+1500 (15/1)
(4) Ethereal Road
+1000 (10/1)
(5) Howling Time
+1500 (15/1)
(6) Skate to Heaven
+1000 (10/1)
(7) Major General
+400 (4/1)
(9) Tawny Port
+250 (5/2)
(10) Dash Attack
+1000 (10/1)
(11) Call Me Midnight
+600 (6/1)
The $400,000 Lexington Stakes is the final prep race on the Road to the Kentucky Derby. It's a big race for In Due Time, who goes to the Kentucky Derby with a win. Tawny Port will be the most likely horse to repel in the stretch.
Tawny Port is 2 for 4 and has 40 points after placing 2nd in the $600,000 Jeff Ruby Stakes (Gr. 3) two weeks ago. That's enough to qualify for the Kentucky Derby in May.
This is a tune-up race for Tawny Port, as the colt looks to improve on his 2 for 4 win rate. He's finished 1st, 1st, 5th, 2nd in four attempts.
Tawny Port doesn't have a stakes win so far. In his latest win, he had a $64,000 win by a neck. In his first stakes race, he finished 5th in the $400,000 Risen Star Stakes (Gr. 2) before scoring 40 points in the Jeff Ruby.
In Due Time is 1st, 3rd, 1st, 2nd in four outings. He went in for a 5 ¾ length $61,000 win two races back. This was an impressive attempt.
In Due Time was even more impressive in the $400,000 Fountain of Youth Stakes (Gr. 2). He placed 2nd behind Simplification after a good finish down the stretch.
The best value in the Lexington appears to be on In Due Time.
Race 10 – Jenny Wiley Stakes
(1) Scarabea
+2000 (20/1)
(3) Shantisara
+120 (6/5)
(4) Regal Glory
+140 (7/5)
(5) Navratilova
+800 (8/1)
(6) Lady Speightspeare
+800 (8/1)
The $500,000 Jenny Wiley Stakes (Gr. 1) covers 1 1/16 miles on the turf. Look for Regal Glory and Shantisara to potentially engage in a duel.
Regal Glory is 10 for 17 and sizing up a hat-trick after two big graded wins. The mare won the $400,000 Matriarch Stakes (Gr. 1) in November at Del Mar and then followed up with a big score at Gulfstream.
Regal Glory kicked in at the perfect time to go from 8th at the ¾ pole to the winner's circle with a 2 ½ length win in the $500,000 Pegasus World Cup Filly and Mare Turf Invitational (Gr. 3) in January.
Shantisara is 5 for 9 and coming off a hat-trick following a win in the $500,000 Queen Elizabeth II Challenge Cup Stakes (Gr. 1). The filly won by 5 lengths in an easy win.
This performance came after a win in the $700,000 Jockey Club Oaks Invitational by a half-length on September 18. The Irish-bred filly is doing nothing but winning since transferring from Europe.
This looks like another good spot for Shantisara on Saturday.