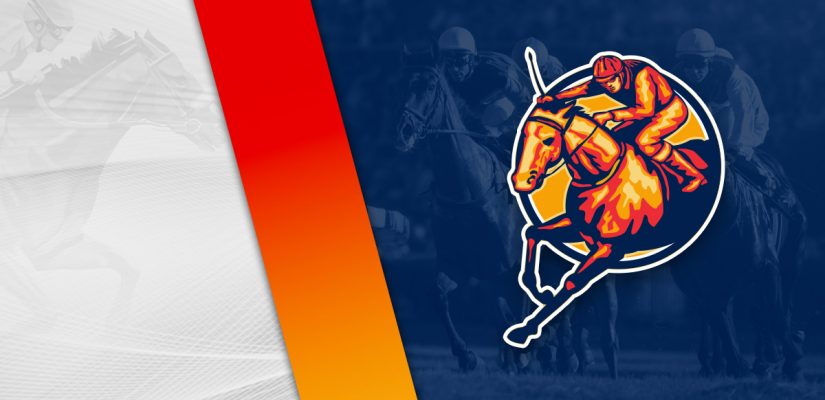 We return on Thursday for what is hopefully another profitable day on the racetrack. It was a good evening in Pennsylvania and West Virginia on the dirt. We left with more than we went into with, especially at Charles Town in West Virginia.
Triple Crown season is approaching, with the first race on May 7 at Churchill Downs. The Kentucky Derby is the first Triple Crown race, followed by the Preakness Stakes on May 21, and the Belmont Stakes to complete the Triple Crown season on June 11.
For our first card on Thursday, we're going to Keeneland in Kentucky. Keeneland has nine races worth $619,000 in prize money. Head below for our best Keeneland picks on April 21, 2022.
Race 3
(1) Lafitte's Fleet
+500 (5/1)
(2) Logical Myth
+500 (5/1)
(3) Stage Left
+250 (5/2)
(4) Cave Hill
+1000 (10/1)
(5) Caramelito
+1000 (10/1)
(7) He Hate Me
+1200 (12/1)
The third race is a $48,000 event at Keeneland. This is a 7-furlong race on the dirt featuring an eight-horse field. Logical Myth and Stage Left should be involved at the wire in this one.
Logical Myth is 8 for 28 and should be competitive down in class. He was racing in stakes races before this entry.
Logical Myth is 6th, 6th, 10th, 9th in his previous four attempts. In his most recent race, Logical Myth finished 9th in a $49,000 event. That was disappointing after getting away from the stakes circuit.
Stage Left is 5 for 20 and 4th, 2nd, 1st in his last three outings. The gelding placed 2nd behind Storm Boarder by 1 length for an $18,800 prize.
He responded with a 2 ½ length $25,900 win. Up in class, this still looks winnable for Stage Left. Logical Myth has the talent, but looks well off the mark right now.
Race 4
(1) Ready to Answer
+600 (6/1)
(2) Pledgeofallegiance
+1500 (15/1)
(3) Chief Howcome
+1500 (15/1)
(4) Apache Tears
+1200 (12/1)
(5) Rockstar Ro
+450 (9/2)
(7) Lyrical Poet
+200 (2/1)
(9) Super Design
+300 (3/1)
Race 4 is one of the bigger races at Keeneland on Thursday afternoon. Ready to Answer and Lyrical Poet should have a big say in the stretch in the fourth race.
Ready to Answer is 1 for 10 and should do better today after finishing 7th, 4th, 4th in his last three outings. In his most recent attempt, Ready to Answer finished 4th in a $127,000 assignment on November 20.
This came after finishing 4th on October 27 in the same grade. A small grade drop to $110,000 should help.
Lyrical Poet has finished 1st, 2nd, 1st, 2nd, 6th in five career races. He hasn't won since a $52,000 win by 1 ¼ lengths.
In his most recent race, Lyrical Poet finished 6th in a $55,000 assignment on November 20. After a brief layoff, expect Lyrical Poet to be ready to run a $1110,000 race.
For the best value, Ready to Answer is hard to ignore in this one, though. The No. 1 has the most experience in this field and the best speed reading in the last year.
Race 7
(1) Tiffany's Mo
+600 (6/1)
(2) Silverleaf
+500 (5/1)
(3) Fine Cotton
+2000 (20/1)
(5) Mine for Passion
+600 (6/1)
(6) Unbridled D'oro
+1000 (10/1)
(7) Tiz American
+800 (8/1)
(8) Friendship Road
+450 (9/2)
Race 7 is a $100,000 event covering 1 1/16 miles on the dirt. Tiffany's Mo and Falconet are likely going to have a big chance.
Tiffany's Mo made her debut on March 5 at Gulfstream Park. She finished 6th in a $60,000 event. This is a $500,000 filly that is expected to do more.
With her debut out of the way, expect Tiffany's Mo to look better on Thursday. Falconet should be the biggest foe on the outside.
She was a first-time runner on March 5 at Gulfstream Park. The filly looked good, placing 2nd behind Veterans Highway by a head for a $60,000 prize.
Falconet was well ahead of Tiffany's Mo in that one. Her workouts have been a touch better than Tiffany's Mo as well.
Todd Pletcher has a good $250,000 filly in Falconet. Look for her to kick free from the outside to the winner's circle.