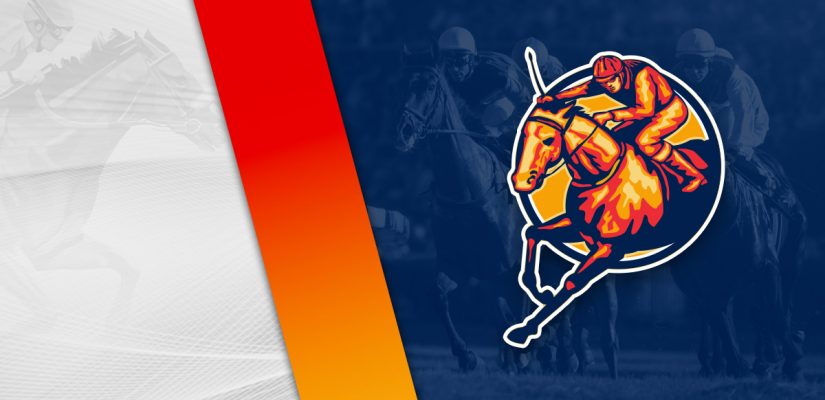 We are only a day away from a big day on Saturday. It's the final 100-40-20-10 point race on the Road to the Kentucky Derby. The Wood Memorial, Santa Anita Derby, and Blue Grass are scheduled across three states.
The $1,000,000 Toyota Blue Grass (Gr. 1) is the biggest of the three prep races. I'm looking forward to all of the races, though I've yet to handicap the horses. I will be at two race tracks with picks, certainly, Keeneland is going to be one of them.
For Friday, Keeneland has three pretty notable stakes races. The $600,000 Central Bank Ashland Stakes (Gr. 1) is scheduled as the feature on Friday afternoon. Keeneland, one of the most beautiful tracks in the country, is our first look today.
Keeneland has a total of ten races worth $2,580,000 in prize money across ten events in Kentucky this afternoon. Head below for our best Keeneland picks on April 8, 2022.
Race 1
(1) Mo's Treasure
+500 (5/1)
(2) Baytown Get It On
+800 (8/1)
(3) Uptown Social
+800 (8/1)
(4) Dominicana
+250 (5/2)
(5) I Am Freaky Fast
+1500 (15/1)
(6) Rol Again Dancer
+600 (6/1)
(7) Insanity It Seems
+300 (3/1)
(8) You're a Dandy
+3000 (30/1)
(9) King Adrock
+300 (3/1)
Post Time: 1:00 p.m. EST
Distance: 4 ½ Furlongs
Purse:$80,000
The first race at Keeneland is a 4 ½ furlong sprint to the wire. All nine participants are rookies in Race 1. Insanity It Seems and Dominicana should be open to strong debuts on Friday afternoon.
Insanity It Seems has picked up well in morning workouts for Wesley Ward, who is the trainer and owner of this gelding. He was timed at 36.60 and 37.20 seconds at 3 furlongs for something to build on.
Dominicana is likely too tough for this field, though. Is another Wesley Ward prospect, with plenty expected from this $300,000 filly.
Despite a race up against the boys on Friday, Ward expects Dominicana to be a top player early in her career. He feels so confident that Domincana is facing the boys on her first trip.
She stands a good chance of getting this one done.
Race 7 – Lafayette Stakes
(1) Osbourne
+1200 (12/1)
(2) Money Supply
+450 (9/2)
(3) Old Homestead
+2000 (20/1)
(4) Surfer Dude
+800 (8/1)
(5) All in Sync
+1200 (12/1)
(6) American Xperiment
+2000 (20/1)
(8) My Prankster
+180 (9/5)
(9) Unified Report
+2000 (20/1)
(10) Magnolia Midnight
+1200 (12/1)
(11) Ignitis
+1500 (15/1)
(12) Tejano Twist
+350 (7/2)
Post Time: 4:12 p.m. EST
Distance:7 Furlongs
Purse:$400,000
The $400,000 Lafayette Stakes is a 7-furlong event on the dirt. We're looking at Money Supply and My Prankster to carry their own in this race.
Money Supply had a strong debut on February 12 for Chad Brown. The colt beat Vive Bien by 2 lengths for a $34,000 purse.
That was a strong debut, but Money Supply immediately jumps in class to a $400,000 stakes race. Brown will have this colt ready to perform, though My Prankster will provide good resistance.
My Prankster is well prepared for this race. He's 1st, 4th, 2nd, 1st, 1st in five career races, including graded wins.
In his most recent race, My Prankster defeated Dean Delivers by a half-length in the $100,000 Claiborne Farm Swale Stakes (Gr. 3) on February 5. That form should be enough up at this level.
Race 9 – Central Bank Ashland Stakes
(1) Miss Mattie B
+1500 (15/1)
(2) Interstatedaydream
+250 (5/2)
(3) Awake at Midnyte
+400 (4/1)
(5) Sterling Silver
+1500 (15/1)
(6) Happy Soul
+200 (2/1)
(7) Cocktail Moments
+1200 (12/1)
(8) Heavenly Hellos
+5000 (50/1)
Post Time: 5:16 p.m. EST
Distance: 1 1/16 Miles
Purse:$600,000
Race 9 is the feature in the US on Friday, with 1 1/16 miles of racing for a $600,000 purse. Happy Soul and Interstatedaydream should be in top form in the Ashland Stakes.
Interstatedaydream is off to a strong start in her career. The Ontario-bred filly has finished 1st, 2nd, 1st in three career appearances.
In her most recent attempt, Interstatedaydream beat Warrior's Battle by 8 ¼ lengths in a $106,000 event on March 13. She was coming off a layoff after looking good in the $200,000 Adirondack Stakes (Gr. 2).
Interstagedaydream followed behind Wicked Halo by 3 ½ lengths in the tough assignment. However, this is going to be difficult as well with Happy Soul on the track.
Happy Soul has finished 2nd, 1st, 1st, 1st in four races. She is coming off a hat-trick and most recently a win in the $150,000 Dixie Belle Stakes.
Happy Soul drew free for a 3 length win in the stakes race after a $150,000 11 ½ length blowout in the Astoria Stakes. As a slight underdog, give me Happy Soul at a good price.