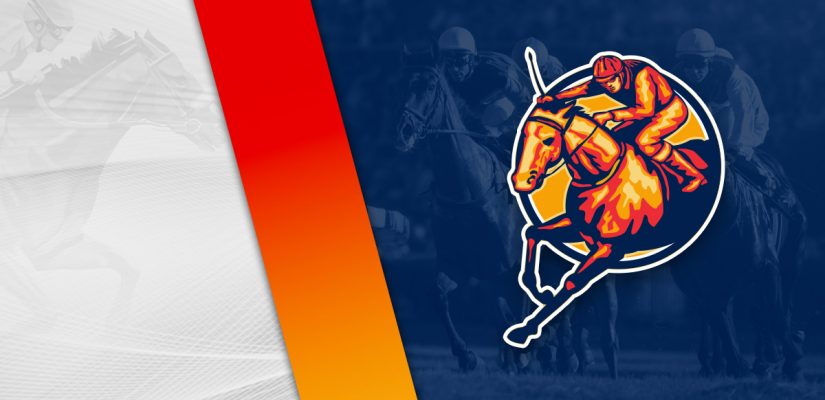 We have some of the big players on the schedule Friday, with Keeneland, Belmont, Pimlico, and Santa Anita all racing today. It's Preakness Day Eve in the US. If you are looking for the main event of the weekend, then you'll want to pay attention to Pimlico on Saturday afternoon. The $1,000,000 Preakness Stakes (Gr. 1) will take the spotlight at Pimlico tomorrow.
The race will be broadcast on NBC. An 11-horse field is scheduled for the million-dollar event tomorrow afternoon. The filly, Swiss Skydiver, was the most recent entry into the race. I'm not so sure how the girl is going to stack up against the boys, but should be interesting to watch.
As far as Friday is concerned, there are four stakes races, with half of them at Keeneland in Kentucky. The big race of the day is the running of the $350,000 Darley Alcibiades Stakes (Gr. 1). This is a Breeders' Cup Challenge Race, so it does carry some importance. Head below for our free Keeneland picks for October 2, 2020.
Race 1
(3) Hero of Love
+3000 (30/1)
(4) Civil Servant
+250 (5/2)
(5) Patriot's War
+450 (9/2)
Post Time: 1:05 p.m. EST
Distance:1 1/16 Miles
Purse:$25,000
Race 1 will be our first selection at Keeneland on Friday. This is one of the smaller races of the day, with a purse of $25,000 available for 1 1/16 miles of racing on the dirt. Civil Servant and Eel Point should make their case in the stretch in this event.
Civil Servant has appeared in six races with finishes of 6th, 4th, 4th, 8th, 2nd, 5th in his career. His best effort was on August 14 at Ellis Park for a $46,200 purse. Civil Servant followed up to finish 5th on September 7 in a $90,000 event.
Civil Servant is well down in class today for Friday. This should make for a much easier assignment. It's one of the weakest fields that Civil Servant has had to deal with in his career. Eel Point is going to be running in one of his easiest races as well. This is a $600,000 horse that has appeared in four events thus far.
Eel Point has finished 4th, 4th, 4th, 2nd in his career. In his most recent outing, Eel Point placed 2nd in a $97,000 maide event on September 3 at Churchill Downs. He was 1 ½ lengths behind lazanda for the win. Eel Point held strong and deserved 2nd, beating Capt. Maestri by 3 ½ lengths. I have some confidence in him getting his first win at Keeneland on Friday afternoon.
Race 3
(1) Risky Mandate
+200 (2/1)
(3) Figure It Out
+300 (3/1)
(4) Clear as Day
+1000 (10/1)
Post Time: 2:12 p.m. EST
Distance:7 Furlongs
Purse:$73,000
We'll head to Race 3 for our second selection at Keeneland on Friday. This will take place over 7 furlongs on the main track for a healthy purse of $73,000. Club Car and Risky Mandata should put forth a good account in the stretch in this one.
Club Car needs a bounce back spot after slowing down in her previous two outings. She was on a nice run with top-3 finishes in 8 of 9 races before 5th in her most recent performances.
Club Car was 5th in the $100,000 Groupie Doll Stakes (Listed) and then followed up for 5th in her most recent performance on September 2 in a $103,000 allowance race at Churchill Downs. She won a $81,000 race on June 19 and is more than capable of competing in this class.
The drop in class should help her out nicely on Friday afternoon. Club Car was a $120,000 purchase from 2017 and has been alright in 11 races. Overall, Club Car has 2 wins in 11 attempts.
Risky Mandate should be the toughest of challengers in Race 3. She is coming off an appearance in a Grade 1 event in the $500,000 La Troienne Stakes. That was much too tough for Risky Mandate, but performed quite well in easier races.
She finished 1st, 1st, 3rd, 2nd, 3rd, 2nd in her career before the Grade 1 entry. Preceding her last race, Risky Mandate placed 2nd for a $76,000 purse on August 13. She looked great in her latest workout, with a 4-furlong trek below 48 seconds. I think this race should be more to her liking on Friday afternoon.
Race 4
(1) Aurelia Garland
+600 (6/1)
(2) Prairie Wings
+350 (7/2)
(3) Channel Princess
+1500 (15/1)
(4) Inveterate
+1000 (10/1)
(5) Tempers Rising
+450 (9/2)
(6) Urban Fairytale
+500 (5/1)
(7) Blame Debbie
+140 (7/5)
(8) Neversaynoletsgo
+3000 (30/1)
Post Time: 2:45 p.m. EST
Distance:1 ⅛ Miles
Purse:$71,000
One more pick at Keeneland on Friday afternoon. We'll take a look at this $71,000 event on the turf and hopefully locate a winning horse. Prairie Wings and Blame Debbie are on my watchlist and should be involved in the stretch. Barring bad luck or getting stuck in traffic, they should both have a case in the stretch. Prairie Wings has been involved in the stretch in all of her races thus far.
She has finished 2nd, 2nd, 2nd, 2nd, 1st in her career. Prairie Wings is coming off a win on August 27 in a $72,000 event. She was a winner by 2 ¾ lengths after taking control at the top of the stretch. She hit the gas and cruised to clear the field in the stretch.
Prairie Wings was purchased for $800,000 in 2018, and I'd say is off to a nice start. For that price tag, her connections probably want to see her competing in stakes competition soon, though. This could be another winning run for her. It's a winnable contest for her.
The only threat I see is the No. 7 horse Blame Debbie. Blame Debbie has stakes experience with appearances in two Grade 3 and one Grade 2 race. In her most recent performance, Blame Debbie drew away and won a $95,000 race at Kentucky Downs, but was disqualified because of interference.
She was dropped to 3rd because of the ruling, but was by far the strongest horse on the day. Blame Debbie ultimately won by 2 ½ lengths. That was after finishing 6th in the $150,000 Lake Placid Stakes. Good horse no doubt, but I think Prairie Wings can do enough to steal a small upset from the No. 2 post for Todd Pletcher.