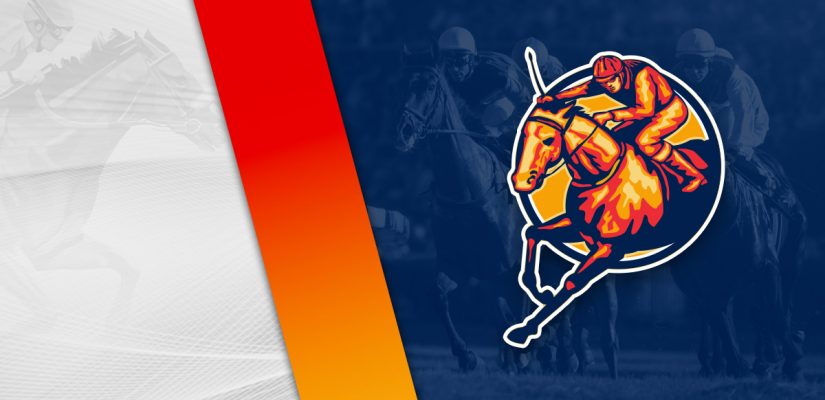 Yesterday was another day of winners at Santa Anita Park and Remington Park. It could have been better, but I will take the profit and move on to the next day. Horse racing and prop bets is what I've been having the most success with over the last week. This is a stakes day on Saturday, this is the first weekend in a while that we haven't had any Breeders' Cup qualifying races.
$25 Risk-Free Horse Racing Bet!
There is a big race at Keeneland, though, with the running of the $500,000 Queen Elizabeth II Challenge Cup (Gr. 1) on the turf. That's actually the only stakes race at Keeneland on Saturday. You can find the most stakes events at Far Hills with six of them.
Our first stop on the racetrack Saturday is at Keeneland in Lexington. Keeneland has a total of ten races for $1,087,000 in prize money. Head below for our free Keeneland picks for October 16, 2021.
Race 4
(2) Fine Prospecture
+800 (8/1)
(3) Kewpie Doll
+350 (7/2)
(4) Afleet Diva
+200 (2/1)
(8) Unherdof
+1500 (15/1)
Post Time: 2:36 p.m. EST
Distance:6 ½ Furlongs
Purse:$33,000
Race 4 is a $33,000 event covering 6 ½ furlongs on the dirt. Look for Mama Lou and Afleet Diva to be clear contenders in this event.
Mama Lou is 2 for 6 in her career, and has finished 3rd, 1st, 1st, in her previous three attempts. She is looking for a hat-trick with another win on Saturday.
Mama Lou most recently beat Mending by ¾ lengths for a $31,000 purse on September 16. Before the win, Mama Lou defeated Aka Lioness by 1 ½ lengths in a $13,500 assignment.
It looks like Mama Lou is in form to win this type of race. Afleet Diva has raced in two races and has two wins.
Afleet Diva beat Take Her Temp by 7 ¼ lengths in a blowout for a $21,000 purse, and then came back with another win, this time a half length win over September Secret for a $41,000 purse.
The jump in class didn't hurt at Del Mar. This $33,000 assignment at Keeneland shouldn't give her too many problems if she wants to run.
Race 7
(1) Big City Momma
+200 (2/1)
(2) Sovereign Appeal
+160 (8/5)
(3) South Georgia
+1500 (15/1)
(4) Rocket On Board
+2000 (20/1)
(5) Street Missy
+350 (7/2)
(6) Wild Empress
+1500 (15/1)
Post Time: 4:12 p.m. EST
Distance:1 1/16 Miles
Purse:$84,000
Race 7 covers 1 1/16 miles on the dirt for a $84,000 purse. Big City Momma and Sovereign Appeal should have a strong presence in the stretch.
Big City Momma has finished 3rd, 3rd, 4th, 2nd in her career. She placed 2nd behind Shalimar Gardens by 11 ¾ lengths for a $90,000 purse in her latest attempt. That was promising.
Prior to that outing, Big City Momma finished 4th for a $100,000 purse, so the drop to $90,000 helped. Now Big City Momma is sliding down to $84,000, so on these terms, you have to give her a look.
Sovereign Appeal is winless in seven attempts. She has finished 2nd, 3rd, 3rd in her previous three outings in acceptable form.
In her latest assignment, Sovereign Appeal showed 3rd in a $51,000 event on August 28. This was after showing 3rd in a $51,000 race on July 16.
That was adequate, but what makes her attractive in this one is her recent work in training runs. Sovereign Appeal was flying recently, with times of 59 seconds at 5 furlongs, and 4 furlongs in 47.80 seconds.
If Sovereign Appeal brings the same form to the track on Saturday she won't be beat.
Race 9
(1) Malibu Star
+500 (5/1)
(2) Ottothelegend
+800 (8/1)
(3) Hunt The Front
+2000 (20/1)
(4) Winter Pool
+350 (7/2)
(6) Trashtalkinyankee
+1200 (12/1)
(7) Eastside Cool
+3000 (30/1)
(8) Mister Candy Ride
+1500 (15/1)
(10) King's Mischief
+2000 (20/1)
Post Time: 5:16 p.m. EST
Distance:1 Mile
Purse:$86,000
Race 9 covers a mile on the dirt for a $86,000 prize. Winter Pool and Ducale likely have the best chance at the top prize in this one.
Winter Pool has finished 2 for 5 in his career, and going 1st, 2nd, 2nd, 1st in his previous four attempts for some good progression.
Winter Pool is coming off a win on August 25 for a $60,000 purse. She edged out Auburn Hills by 1 ¼ lengths for the second win of her career.
This was after Winter Pool placed 2nd behind Runnin' Ray by a neck on July 30 for a $60,000 purse. In one of the toughest races of her career, Winter Pool might be in too tough, though.
Ducale should be tough to beat in this one. He has finished 2nd, 1st, 3rd with a win on July 17 at Saratoga. Ducale beat Askin for a Baskin by 2 lengths for a $100,000 purse. Impressive form.
He was unable to follow up, but still had a productive afternoon at Saratoga on September 4. She showed 3rd in a $103,000 race. A class drop to $86,000 should help get her back to the winner's circle.