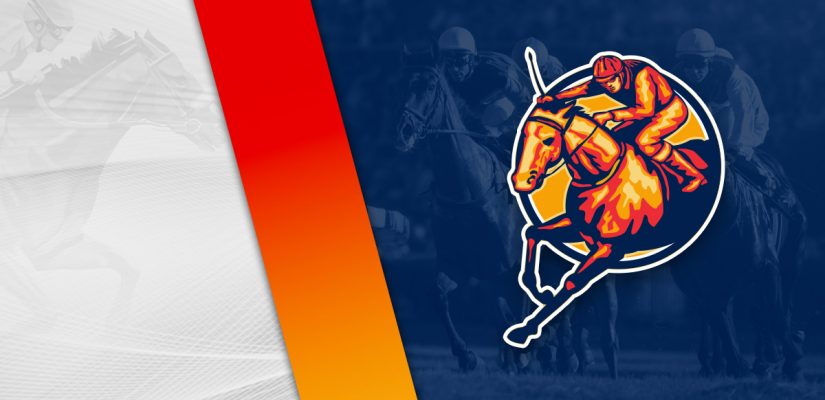 Saturday is always the biggest horse racing day on the calendar, but there isn't much in the way of stakes action in North America. It's a rare quiet day in that regard. However, if you go over the pond to London, you'll find five big stakes races at Ascot Racecourse. The biggest race in North America is the running of the $200,000 Lexus Raven Run Stakes (Gr. 2) at Keeneland. Santa Anita Park and Woodbine each have $100,000 up for grabs in stakes races on Saturday.
It was another winning day on Friday, as we went 2-1-0 at Remington Park during their big stakes day in Oklahoma. Santa Anita Park was a wash with a mark of 1-1-1. I'm confident if Microrithims wasn't scratched that he would have been going to the winner's circle, but we'll take the refund in that event at Santa Anita.
Overall on the day, we came out of it in the green with a record of 3-2-1. Our final selection at Remington Park was the biggest win, as Quality Rocket came through in a photo finish as a $7.60 winner in Race OKC Turf Classic Stakes. One of the benefits of parimutuel betting is the surprises on the payouts in your favor sometimes. I thought Quality Rocket deserved more money from the public.
Keeneland is presenting a ten-race card on Saturday worth a total of $571,000. Eight are on the main track with two turf races. I understand that BetOnline is going through some issues right now as a result of a cyber attack, so I'm going to utilize MyBookie and their 8% cash back rebate in the meantime. MyBookie uses the same parimutuel system as BetOnline. Head below for our free Keeneland picks for October 17, 2020.
Race 1
(2) Control Stake
+140 (7/5)
(3) Event Driven
+1200 (12/1)
(5) Batterbatterswing
+300 (3/1)
Post Time: 1:05 p.m. EST
Distance:6 Furlongs
Purse:$32,000
Race 1 is our starting point in Lexington on Saturday. The first event of the day at Keeneland is for a $32,000 purse over 6 furlongs on the dirt. Pat Daddy and Control Stake are going to be tough horses to run down in this one. Pat Daddy is 11 for 56 in his career. He is looking for his first win since April 16.
Pat Daddy has gone winless in six straight performances following that win in April. Pat Daddy has gone 6th, 2nd, 4th in his previous three outings. He came close on August 15 to place 2nd behind a win by 4 ¾ lengths. Pat Daddy was expected to run a better rice in that one. He was the betting favorite, but came up short in the $19,200 race.
Following that outing, Pat Daddy appeared on October 2 at Pimlico in a $44,400 starter allowance. Up in class, it wasn't too bad of an effort by Pat Daddy, who finished 4th. This isn't the most difficult of fields to deal with, so Pat Daddy is likely going to be near the front in Race 1.
He has a good argument for place money, and perhaps if a break goes his way, then a win might be close for the veteran. Control Stake is 9 for 48 in his career going into Saturday. He is coming off a solid run as an underdog at Churchill Downs in a September 17 event. Control Stake was topped by 4 ½ lengths against the favorite Hold Me Black in a $32,000 event.
Control Stake was a winning horse three races ago on May 24 in a $36,000 event by 1 ¼ lengths. This race is probably just about as tough as that event. In other words, Control Stake should look good against this competition. I will side with the No. 2 horse in Race 1.
Race 3
(1) Stellar Stiletto
+400 (4/1)
(2) Dichotomy
+1000 (10/1)
(3) My Dark Secret
+400 (4/1)
(4) Miss Pinkerton
+2000 (20/1)
(7) Champagne Bling
+500 (5/1)
Post Time: 2:12 p.m. EST
Distance:6 Furlongs
Purse:$21,000
Race 3 covers 6 furlongs on the main track for a $21,000 purse. It's a modest prize for what we typically see at Keeneland. In any case, I think we can do some damage in Race 3 with this field. Stellar Stiletto and Kiffle should be a couple of horses to look out for at Keeneland in this event. Stellar Stiletto is 4 for 27 in her career and coming off one of the best runs of her career on September 18.
Stellar Stiletto won by a head over Princess Trina for the fourth win of her career. It was also the second win in three outings for Stellar Stiletto. She also won on July 31 over Say It Sweetly by a neck in a $14,200 event. There of her four races have been since June 5. In the June 5 win, Stellar Stiletto beat Cafe Mischief in a $25,000 outing because of a DQ.
Kiffle has been great with wins in 5 of 13 races in her career. She is 2nd, 1st, 5th, 1st in her previous five performances. Kiffle was a winner on April 5 by 7 ¾ lengths in a blowout at Gulfstream Park in a $19,000 event. That was her most recent performance, so she's coming off a layoff going into Saturday. However, if Kiffle runs how she is capable of performing then a win should be within her sights in the stretch.
Race 9 – Lexus Raven Run Stakes
(1) Never Forget
+2000 (20/1)
(2) Four Graces
+250 (5/2)
(3) Secondary Market
+1200 (12/1)
(5) Venetian Harbor
+140 (7/5)
(6) Reagan's Edge
+800 (8/1)
(7) Tonalist's Shape
+1500 (15/1)
(8) Fair Maiden
+1500 (15/1)
(9) Grand Cru Classe
+1200 (12/1)
(10) Secret Keeper
+1200 (12/1)
Post Time: 5:30 p.m. EST
Distance:7 Furlongs
Purse:$200,000
The Lexus Raven Run Stakes (Gr. 2) is the feature race of Saturday in North America. A purse of $200,000 is on the line in this 7-furlong dirt race. Four Graces and Venetian Harbor are going to be hot horses to keep up with in Race 9. Four Graces is 4 for 6 in her career, with her biggest wins on June 6 and July 10 in the $100,000 Dogwood Stakes (Gr. 3) and $100,000 Beaumont Stakes.
They were both pretty impressive wins for Four Graces, as she was able to gear down in the stretch in the Dogwood Stakes and take a 4 ¾ length win. The Beaumont was closer, but still a wire-to-wire 2 ½ length victory. In her toughest entry yet, Four Graces placed 2nd on September 4 in the $300,000 Eight Belles Stakes (Gr. 2). She was cut down in the stretch Sconsin by 2 ¼ lengths.
If Four Graces didn't have to contend with Venetian Harbor then she would have been the clear favorite to win here. Venetian Harbor is a Grade 1 runner, with her last two outings in the $400,000 Central Bank Ashland Stakes (Gr. 1) on July 11 and the $300,000 Test Stakes (Gr. 1) on August 8. Nobody was beating Gamine that day, as she dominated for a 7 length win.
Venetian Harbor did all she could to keep pace in that race, but Gamine was on another level. Nothing to be ashamed about with that effort for Venetain Harbor. Her workouts leading up to Saturday have been awfully impressive.
She completed 5 furlongs with a time of 58.60 seconds on September 22, 6 furlongs at 1:12:00 on October 6, and 4 furlongs at 47 seconds most recently on October 12. Four Graces is likely going to be there with her, but look for Venetian Harbor to edge out a win.