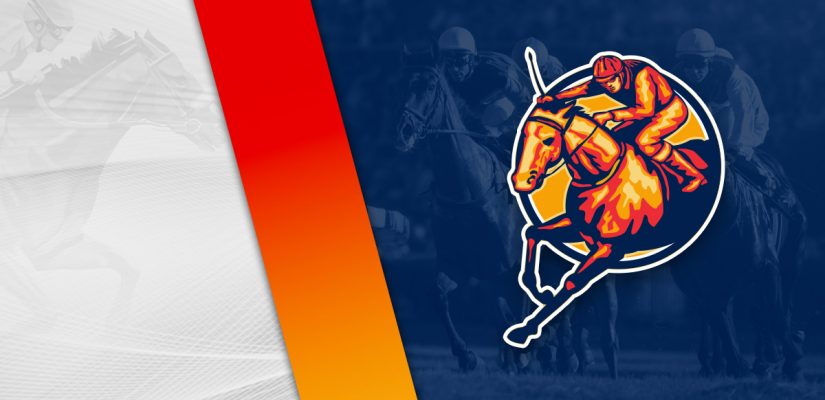 After a quiet day with a limited number of racecourses open for racing on Tuesday, the slate expands on Wednesday. November should be fun with several Breeders' Cup races on the schedule, including the Breeders' Cup Classic on November 7. There are some other Breeders' Cup races I'm excited for as well. Jackie's Warrior in the Breeders' Cup Juvenile and Princess Noor in the Breeders' Cup Juvenile Fillies on November 6 are going to be two horses you'll want to pay attention to.
$25 Horse Racing Risk-Free Bet!
Jackie's Warrior is a name that you might be familiar with in November and then into 2021 as we get closer to the Kentucky Derby. Barring an injury, Jackie's Warrior should be a major contender for some time to come. He is unbeaten in two starts with his biggest test to come in the Breeders' Cup Juvenile. We'll see where his career goes from there. As far as Wednesday is concerned, there isn't much in the way of stakes racing, but Keeneland is back on the calendar today.
Keeneland has eight races worth a total of $392,000 on the Wednesday card. We'll take a look at two of my favorite horses in Lexington today. I'm not going to force a third play at this meet. If you are looking for more horse racing picks on Wednesday, be sure to check out our horse racing page. Head below for our free Keeneland picks for October 21, 2020.
Race 1
(1) Tale of Mona
+300 (3/1)
(2) Hero of Love
+800 (8/1)
(4) Not a Needy Gal
+300 (3/1)
(5) Paddy Kaye's Wild
+250 (5/2)
(6) Illusionista
+600 (6/1)
(7) Crafty Lady
+1200 (12/1)
(8) Concordsdifference
+2000 (20/1)
Post Time: 1:05 p.m. EST
Distance:1 1/16 Miles
Purse:$17,000
We'll get going at Keeneland on Wednesday with Race 1 on Wednesday afternoon. Race 1 has 1 1/16 miles of racing on the main track for a $17,000 purse. Not a Needy Gal and Paddy Kaye's Wild should have something to say in the stretch in this event. Not a Needy Gal is winless in her three-race career, but showed nice improvement from September 3 to September 25 at Churchill Downs.
Not a Needy Gal started out on June 26 in a $29,000 event, and didn't play much of a role in that race and finished 5th. She showed some improvement late, but it was not nearly enough. The same could be said for her next performance on September 3. Not a Needy Gal struggled again and crossed the wire in 6th in a $32,000 event. In that race, she didn't show much signs of improvement late, though. She slipped from 4th to 6th in the stretch.
There weren't many positives for Not a Needy Gal before dropping to a $20,000 event. There Not a Needy Gal found a class that she can run competitively in. She showed 3rd and got into the money for the first time in that outing. There still needs to be a bit more from her to get into the winner's circle. She was 6 ¼ lengths behind the winner in that race. Hence, another drop in class to a $17,000 event on Wednesday. Expect Not a Needy to run a close race here. She should be near the front in this one.
Paddy's Kaye's Wild has been getting close recently. She is winless in her seven-race career, but has been knocking on the front door. Paddy's Kaye's Wild placed 2nd on August 14 in a $11,400 event to lose by ¾ lengths behind Sequaya. She was able to follow up for the same result on September 25 at Churchill Downs at the $20,000 level. Paddy's Kaye's Wild was progressive in that race, as she went from 7th at the ½ pole to ride up to place 2nd. She should have enough in her to get ahead and stay there in Race 1.
Race 5
(1) Jungle Warfare
+800 (8/1)
(2) Intrepid Heart
+250 (5/2)
(4) Two Thirty Five
+800 (8/1)
(5) Mi Tres Por Ciento
+400 (4/1)
(6) Harvey Wallbanger
+600 (6/1)
(8) Street to Indy
+500 (5/1)
Post Time: 3:18 p.m. EST
Distance:1 1/16 Miles
Purse:$39,000
Race 5 is for a $39,000 purse on the main track on Wednesday afternoon. It will cover 1 1/16 miles on the dirt. Street to Indy and Intrepid Heart are two horses for the shortlist in this one. Street to Indy has shown nice form recently and enters with a chance in this $39,000 event. Note that Street to Indy has finished in the top-2 in four straight performances and in the top-2 in five of his previous six entries, which includes two wins on April 25 and September 23.
Street to Indy goes into Keeneland fresh off a win at Churchill Downs on September 23. He downed Candy Carlos by 1 ¾ lengths in that performance. Street to Indy was ahead at the ¾ pole and didn't give the lead up thereafter. Prior to that solid run, Street to Indy placed 2nd on September 1 behind Fort Peck in a $52,000 event. He's more than capable of keeping this race close. A $39,000 event shouldn't bother him too much. I think he's worth taking into consideration as a 5/1 horse going into Wednesday.
Intrepid Heart, who has some Grade 3 experience, will likely give Street to Indy the biggest challenge. He ran in the $300,000 Peter Pan Stakes (Gr. 3) last year and had a bold bid. Intrepid Heart showed 3rd last year as the betting favorite in that event. Since finishing 8th in the 2019 Belmont Stakes, Intrepid Heart has moved down in class where much more success has been found.
He is looking for a hat-trick on Wednesday following wins on June 26 and August 5. Intrepid Heart won by a half length in a $83,000 event on June 26 and then 1 ¼ lengths over Proverb in a $67,000 event on August 5. This is much easier than what Intrepid Heart experienced in those two outings. His workouts have looked good, with times of 49.51 and 48.79 seconds in October. For this $750,000 horse, a $39,000 assignment shouldn't be an issue in getting to the winner's circle.