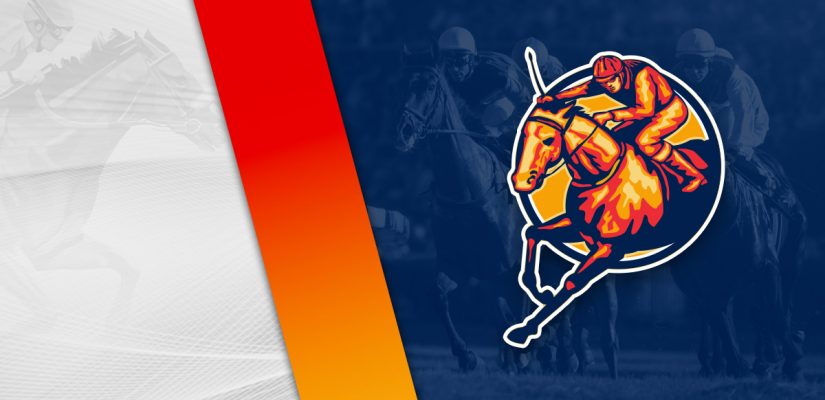 We will have a nice slate of horse racing action available on Thursday across North America. Some of the bigger tracks will join Keeneland today, as Belmont Park and Woodbine are scheduled to run a Thursday meeting. Woodbine will be the focus on Saturday afternoon in Toronto. There is a chance for history to be made for Mighty Heart. There have been only seven horses to win the Canadian Triple Crown. Mighty Heart could make it eight on Saturday afternoon at Woodbine.
$25 Free Risk-Free Horse Racing Bet!
If you are looking for big races on Thursday, you are not going to find anything because it's a quiet day. That said, it doesn't mean you need important races to find winning horses. It doesn't matter if it's a race for $6,000 or $6,000,000. Sometimes I've found the lower-tier racing to be easier to find winners in. Then on the flip side, sometimes the events with the big purses can be more profitable, so don't get sucked into betting more money and exceeding what your bankroll allows on the marquee events.
Let's see what Keeneland in Lexington, KY has in store for us on Thursday afternoon. There are nine races on the agenda with a total of $404,000 available. Head below for our free Keeneland picks for October 22, 2020.
Race 1
(1) Mizzen Air
+250 (5/2)
(2) War Eagle's Love
+300 (3/1)
(3) Katie the Cutie
+1500 (15/1)
(4) Rewarded
+1200 (12/1)
(5) She Wants More
+800 (8/1)
(6) Fun Sucker
+1200 (12/1)
(7) Lucky Be a Lady
+600 (6/1)
(8) Sheesa Pontiac
+600 (6/1)
Post Time: 1:05 p.m. EST
Distance:1 1/16 Miles
Purse:$20,000
Race 1 is our first look at Keeneland on Thursday. This event will go 1 1/16 miles on the dirt for a $20,000 purse. Nine horses are currently scheduled to run in this race, which should likely see Mizzen Air and War Eagle's Love have a good chance from the inside. War Eagle's Love is a five-time winner in 25 races. Her most recent win was on July 29 at Belmont Park. Since then, War Eagle's Love has finished 3rd, 10th, 4th.
The win for War Eagle's Love was at the $12,200 level. She won by ¾ lengths over Sour Peach in a solid performance. In her most recent outing, War Eagle's Love was good for 4th in a $21,000 event. The competition in Race 1 on Thursday afternoon isn't the toughest out there, so I believe War Eagle's Love can do better in this showing. Mizzen Air might be one of the only horses that can give War Eagle's Love a fight in this one.
Mizzen Air is 9 for 44 in her career, with a recent win on September 10. She beat Elusive Amellia by 1 ¼ lengths in the $25,000 event. That was tougher than this race and Mizzen Air was a sharp runner. She was unable to follow up on September 17, but was squeezed and ran into some bad luck in that one. Mizzen Air finished 9th after falling back after the ½ pole, where she was 2nd at the time. Down in class for this performance, Mizzen Air should be able to find her stride to the front of the field.
Race 2
(1) Summer Palace
+180 (9/5)
(3) Capital Call
+600 (6/1)
(4) Alexander Hamilton
+500 (5/1)
(5) Hawk of War
+600 (6/1)
(7) Beachwalker
+800 (8/1)
(9) Patriot's War
+300 (3/1)
Post Time: 1:39 p.m. EST
Distance:1 3/16 Miles
Purse:$70,000
We will go right into the next race at Keeneland on Thursday afternoon with the running of this $70,000 event on the turf track. Nine horses are scheduled to arrive at the gate for this event on the grass today. Summer Palace and Obsessed should run a tight race in the second race at Keeneland for the Thursday meeting. Obsessed is winless in his four-race career, but has been racing well in his previous two performances.
Obsessed has finished 7th, 5th, 2nd, 2nd with a couple of nice performances at Saratoga and Keeneland recently. He placed 2nd on August 21 behind Ashiham by 1 ¼ lengths in a $72,000 event. Obsessed led out of the gate and then was leading at the ¾ pole by a length before weakening. Ashiham picked up on Obsessed weakening and rode strong in the stretch to overtake him easily.
Summer Palace will look for the same on Thursday afternoon against Obsessed. After finishing 5th in his debut on September 24, 2019 overseas in Europe. Upon returning home to the US, Summer Palace immediately got into the money, and is still getting it done. Summer Palace has gone 2nd, 3rd, 3rd, 2nd in his last four performances. He placed 2nd on September 27 at Churchill Downs in a $75,000 event.
That was his most recent outing and he came close to lose by ¾ lengths. Having said that, Summer Palace was 7 ¼ lengths ahead of Criminal Defense, so it was Summer Palace, Cibolian and then everyone else. Summer Palace has a good chance of getting this one done on Thursday.
Race 7
(1) Lemon Chill
+350 (7/2)
(3) Sugar Love
+160 (8/5)
(5) Graysonsmacho Gal
+500 (5/1)
(6) Flower House
+300 (3/1)
Post Time: 4:24 p.m. EST
Distance:1 Mile
Purse:$31,000
Race 7 is our final look at Keeneland for Thursday. This is for a $31,000 purse on the main track, which will cover a mile on the dirt. Sugar Love and Flower House should provide a good charge in the stretch. Flower House has finished in the top-3 in 6 of 10 outings in her career. In her last two performances, Flower House showed 3rd on September 20 in a $37,000 event and then followed up to do one better for 2nd on October 7 at Keeneland in a $25,000 event.
It's feasible that Flower House can improve again and get into the winner's circle in this event. After finishing 4th, 4th, 6th in three straight performances, Flower House dropped in class and right away felt more comfortable around this level. This should be another positive run for Flower House. Expect her to run a close race, with Sugar Love hanging around her. Sugar Love is 1 for 14 in her career and has been a model of consistency recently.
Sugar Love has finished in the top-3 in five straight assignments. In her win on December 19, 2019, Sugar Love was a 3 ¼ length winner over Wolverette. Since then, Sugar Love has gone 3rd, 2nd, 3rd, 3rd. In her latest race, she showed 3rd in a $95,000 event. That was a much tougher event than what she'll be presented with on Thursday. She was close in that race, too, gaining late to lose by a head and a neck at the wire. After the big class drop, I'm confident in Sugar Love in Race 7.