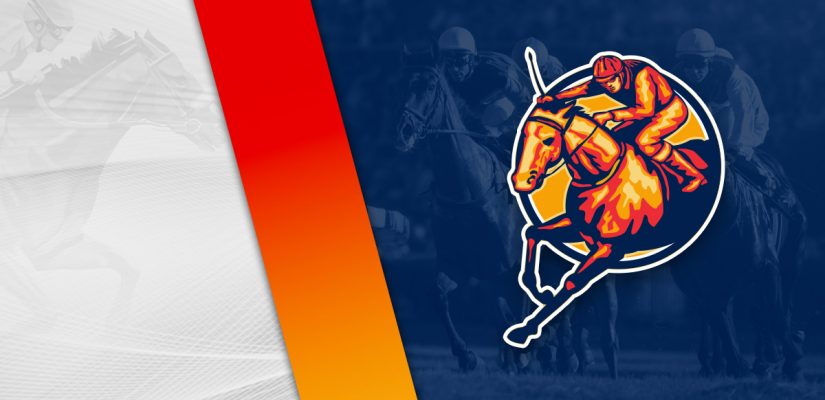 The Triple Crown is officially in the books, and we have a different winner for each event. Tiz the Law opened up with a win in the Belmont Stakes, Authentic followed in the Kentucky Derby, and then the magnificent filly, Swiss Skydiver, beat Authentic by a neck at the wire. It was a duel in the stretch with Swiss Skydiver and Authentic clear of the field.
Just like the Kentucky Derby, I anticipated to see Authentic fade and that race, and then yesterday, expected to see Swiss Skydiver run out of gas in the final furlong. Neither scenario happened, and Swiss Skydiver became only the sixth to win the Preakness.
With the win, Swiss Skydiver gets an automatic entry into the Breeders' Cup Classic on November 7. The stakes are high in that race, with a purse of $6-million up for grabs next month. What a field it's shaping up to be and is going to make for must-watch television at Keeneland.
The Triple Crown is done, but the stakes racing continues on Sunday. Keeneland is home of the biggest race of the day, with the running of the $400,000 Juddmonte Spinster Stakes (Gr. 1), a Breeders' Cup Challenge Race. Head below for our free Keeneland picks for October 4, 2020.
Race 3
(1) Troubling Moon
+600 (6/1)
(2) Royal Mesa
+250 (5/2)
(5) Casino Star
+1500 (15/1)
Post Time: 2:15 p.m. EST
Distance:1 1/16 Miles
Purse:$75,000
Our first selection of the day at Keeneland brings us to Race 3 on the main track. Six horses are scheduled to participate for a $75,000 purse over 1 1/16 miles on the dirt. Royal Mesa and Knicks Go should have a good run for the top prize here. Royal Mesa is 3 for 14 in his career with four straight losses after winning on February 1 at Turfway Park in a $48,500 allowance race.
Since that win, Royal Mesa has gone winless in four straight races. He finished 9th, 10th, 2nd, 4th after the win in February. In his most recent outing, Royal Mesa finished 4th in a $106,000 event at Churchill Downs. He's down in class today, so we should expect something better out of him. Royal Mesa was about 6 ¼ lengths back of the leader in that race, so he was somewhat involved in the stretch.
Knicks Go is coming off a win on February 22 at Oaklawn Park for a $88,000 purse. Knicks Go won comfortably, with a 7 ½ length advantage over Bruder Bob. It was a wire-to-wire win for Knicks Go, as he was never in danger of losing that outing.
Overall, he's 3 for 15 in his career, and while that doesn't look great, he's primarily been a graded runner. This is one of the easier events that Knicks Go has been presented with in his career. Knicks Go looks like the play to win in Race 3.
Race 6 – Indian Summer Stakes
(2) Bodenheimer
+1200 (12/1)
(5) Golden Pal
+160 (8/5)
(6) Good With People
+400 (4/1)
(8) Petit Verdot
+2000 (20/1)
Post Time: 4:00 p.m. EST
Distance:5 ½ Furlongs
Purse:$150,000
Our first stakes pick on Sunday is in the $150,000 Indian Summer Stakes, which is a Breeders' Cup Challenger Race. The top prize will be presented to the horse that runs the best time over 5 ½ furlongs on the turf. Golden Pal and Wink should be strong competitors in the Indian Summer Stakes.
Wink has been in good form with 2 of 3 wins in her career. She won by 1 ¼ lengths in her debut in a $64,000 event on June 12 over Zippy Baby. Wink was not regarded as one of the favorites in that race, so it was a welcome sign for her connections. She followed up at Monmouth Park to win the Colleen Stakes (Black Type) over Flying Aletha for a $76,500 purse.
Wink notched the win by ¾ lengths to set up a transfer to Europe for one race. She made her graded debut, with an appearance in the $56,000 Prix d'Arenberg in France. It was a nice effort, but Wink was denied the hat-trick and had to settle for place money.
Back on US soil, Wink will run in the biggest race of her career in the $150,000 Indian Summer Stakes. I can't speak too highly of her recent workouts, as she recorded times of 1:04.40 at 5 furlongs and 53 seconds at 4 furlongs. She will be tested by talented runner Golden Pal.
Golden Pal is 1 for 3 in her career, with two encouraging runs on June 19 and August 21. She placed 2nd in the Norfolk Stakes (Gr. 2) at Ascot overseas, and then won the $85,000 Skidmore Stakes (Black Type) by 3 ½ lengths as the favorite at Saratoga in August. This is a $325,000 hore that has yet to finish outside of the top-2. She's gone 2nd, 2nd, 1st in her career. Golden Pal has a good chance here.
Race 9 – Juddmonte Spinster Stakes
(1) Saracosa
+1500 (15/1)
(2) Ollie's Candy
+200 (2/1)
(3) Shedaresthedevil
+140 (7/5)
(4) Our Super Freak
+1200 (12/1)
Post Time: 5:45 p.m. EST
Distance:1 ⅛ Miles
Purse:$400,000
This is the main event of Sunday, as six horses are scheduled to partake in a 1 ⅛ mile run on the dirt for a $400,000 purse. Ollie's Candy, and one of the most talked about horses yesterday not named Swiss Skydiver, Shedaresthedevil, should battle here.
Swiss Skydiver hasn't lost much in her career, and has been hot as ever through the summer, but Shedaresthedevil is a horse that downed Swiss Skydiver recently. Shedaresthedevil is on a three-race win streak, including a 1 ½ length win over Swiss Skydiver in the $1,250,000 Kentucky Oaks (Gr. 1) a month ago.
She also passed a very good horse in Gamine in that race. If she's good enough to beat Swiss Skydiver, who just won the Preakness over Authentic, how good can Shedaresthedevil be? Along with that win, Shedaresthedevil has finished in the top-3 in seven straight races and in the top-2 in 6 of her last 7 entries.
Before winning the Kentucky Oaks, Shedaresthedevil took care of the field at the $200,000 Indiana Oaks (Gr. 3) with a 5 length win. That was easy work for her, and while she had to work for the Kentucky Oaks win, she was in control of that race as well. The only horse I see competing with her is Ollie's Candy.
Ollie's Candy has finished in the top-3 in 7 of her last 8 stakes races, all of which were graded events. Overall, Ollie's Candy is 4 for 14 in her career, with her biggest score in the $300,000 Clement L. Hirsch Stakes on July 28, 2019 at Del Mar.
She looked to defend her title on August 2, but was denied and settled for place money behind Fighting Mad. Look for Ollie's Candy to get into the money in this event. However, if she wants to win, it will take the best effort of her career, and some bad luck for Shedaresthedevil.
With only six horses racing, getting caught in traffic likely isn't happening for her. I'm on Shedaresthedevil, as she looks to impress after Swiss Skydiver got all of the attention on Saturday. Swiss Skydiver beat the boys, but Shedaresthedevil beat Swiss Skydiver.