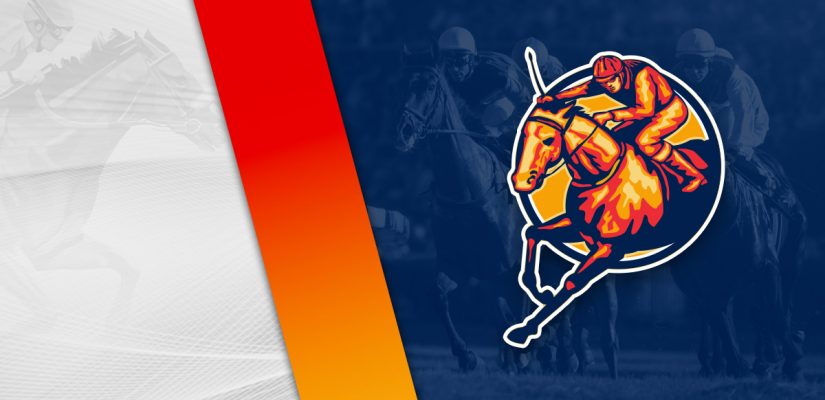 There is more action on the Wednesday horse racing slate with 13 US racecourses being offered at BetOnline. If you're new to horse racing, cash back bonuses provide an excellent way to get into the game and give yourself an added advantage. With a 7% cash back bonus, you will be credited on all losses to pad your bankroll. Along with 7% cash back at BetOnline, your first horse wager is eligible for a refund of $25.00.
In other words, if you place a $25.00 bet and lose, BetOnline will reimburse you to make another wager. Not a bad deal. With the Breeders' Cup only a month away, there isn't a better time to get involved in horse racing. If you are somebody who enjoys the quick pace of table games in the casino, then horse racing is probably something you would be interested in. You don't have to wait hours for the completion of a traditional sporting event.
We will head to Keeneland in Lexington for our first look at the horse racing scene on Wednesday. Keeneland will host the biggest race of the weekend, with the $500,000 running of the Queen Elizabeth II Challenge Cup (Gr. 1) on Saturday afternoon. They are putting on an eight-race card today worth a total of $472,000 in available prize money in Kentucky. Head below for our free Keeneland selections for October 7, 2020.
Race 1
(3) Twenty Twice
+250 (5/2)
(4) Moonshine Steve
+800 (8/1)
(5) Mulberry Street
+300 (3/1)
Post Time: 1:05 p.m. EST
Distance:1 ⅛ Miles
Purse:$70,000
We will get going at Keeneland with Race 1 in Lexington. This is a fairly decent event with a purse of $70,000 available for 1 ⅛ miles of racing on the main track at Keeneland. Todd Pletcher's Obsessed will be up against a fairly competitive field to start the day today. Twenty Twice should pose the biggest challenge for Obsessed.
Twenty Twice showed great improvement from his debut on June 12. The young colt finished 6th as a first-time runner on June 12 in a $79,000 event at a mile. Twenty Twice followed up to show nice improvement on July 11 to place 2nd behind Looking at Liberty by 1 ½ lengths for a $70,000 purse.
He's a $275,000 horse expected to get into the winner's circle often in his career. His recent workouts have been in good form, with times of 47.80 seconds and 48.60 seconds at 4 furlongs. He also was clocked at 1:00.80 at 5 furlongs on September 26. You can't be surprised if Twenty Twice is close in this race.
Obsessed is a trainee of the powerful Pletcher barn. He's shown improvement since his debut, with the only place to go up is to the winner's circle. Obsessed has finished 7th, 5th, 2nd in his career. In his most recent showing, Obsessed was 1 ¼ lengths behind favorite Ashiham for the win. I was on Ashiham in that race on August 21 at Saratoga for a $72,000 purse.
This is a horse expected to hit the stakes circuit soon, so winning in this class is absolutely necessary before Obsessed moves up. Pletcher likely has Obsessed ready to roll on Wednesday afternoon. It's only a matter of time before he finds his first win. There's a good chance that it happens today.
Race 4
(1) Crazy Sexy Munny
-125 (4/5)
(2) Kimberley Dream
+600 (6/1)
(3) C Islandsurprise
+1000 (10/1)
(4) War Eagle's Love
+1200 (12/1)
(5) Matt's Honey
+1200 (12/1)
(6) I Dream of Lois
+600 (6/1)
(7) Grats Road
+350 (7/2)
Post Time: 2:45 p.m. EST
Distance:1 1/16 Miles
Purse:$21,000
Race 4 is the smallest race at Keeneland today with a purse of $21,000 on offer. This event will take place on the turf over 1 1/16 miles. Kimberley Dream carries some nice value on the morning-line with a price of 6/1. She is 5 for 30 in her career, with her most recent win back on November 21, 2019 at Churchill Downs.
Since then, Kimberley Dream has gone winless in nine straight performances. Having said that, Kimberley Dream has been in the top-3 in four straight races and in the top-2 in two in a row. She placed 2nd on September 11 in a $12,200 event at Belterra Park. She was 5 lengths behind Positive Vibes after taking over at the top of the stretch.
Kimberley Dreams followed up to place 2nd on September 22 in one of the toughest races she's been in. Crazy Sexy Munny had a 4 length advantage on Kimberley Dreams in that event. Crazy Sexy Munny was clear by the ¾ pole and drove hard to pull away. She was the class of that race and may very well do the same on Wednesday afternoon.
Crazy Sexy Munny is 11 for 22 in her career and has finished in the top-2 in 11 of her previous 13 outings. That includes eight wins during that stretch. For a $95,000 horse, Crazy Sexy Munny should be able to win these types of events and that's what she has surely been doing. Instead of jumping up in class, Crazy Sexy Munny remains in a winnable event today. Look for Crazy Sexy Munny to clear the field in Race 4.
Race 6
(1) Queen Nekia
+100 (1/1)
(2) Cedar Hall
+600 (6/1)
(3) Honey Parade
+350 (7/2)
(4) Jungle Juice
+1500 (15/1)
(5) Clever Tale
+1000 (10/1)
(6) La Femme Royale
+450 (9/2)
(7) Centerfold Angel
+1000 (10/1)
Post Time: 3:51 p.m. EST
Distance:7 Furlongs
Purse:$39,000
One more selection before we wrap it up at Keeneland for Wednesday. Race 6 carries a $39,000 purse for 7 furlongs of racing on the main track. La Femme Royale and Queen Nekia are expected to be tough runners in this one. La Femme Royale is 8 for 26 in her career and looking for her fourth straight win. She is fresh off a hat-trick and aiming for more on Wednesday.
La Femme Royale has also won 4 of her previous 5 outings. However, La Femme Royale is coming off a layoff, having raced most recently on January 9 for a $47,000 purse. She barely won that race by a head at Fair Grounds. Prior to that outing, La Femme Royale won by 5 lengths over Dial Me for a $44,000 purse. Her assignment today is actually down in class from what she's typically used to.
Queen Nekia is 9 for 28 in her career and a stakes participant. She is accustomed to running in bigger races than this assignment as well. Queen Nekia is coming off a win in the $150,000 Dance to Bristol Stakes (Black Type) on August 28 at Charles Town.
Queen Nekia cleared the field by 1 length to get the win and take the top prize from a $150,000 purse. This was after Queen Nekia dropped in class from a Grade 3 $262,500 race at Monmouth Park. Improved form won't be necessary against this field. As long as Queen Nekia runs her race, should be able to edge out La Femme Royale in the stretch.