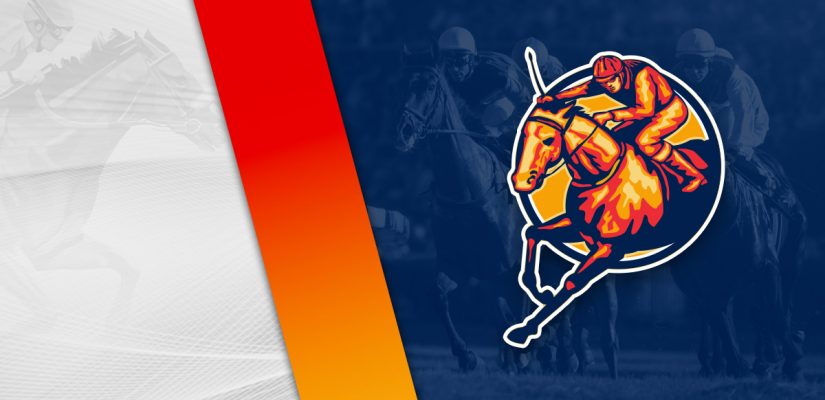 We are in Lexington, Kentucky for an afternoon of racing at Keeneland on Thursday. Keeneland is going to be home to a big weekend of racing. The running of the $500,000 Queen Elizabeth II Challenge Cup (Gr. 1) is scheduled for Saturday, which is the biggest stakes race of the weekend in the US.
There isn't much to talk about on Thursday, with only small stakes racing at Thistledown to speak of. Keeneland will have the biggest race in the US on Friday as well, with the running of the $150,000 Buffalo Trace Franklin County Stakes (Gr. 3).
The Triple Crown might be in the books, but there is still some excitement in the air with the Breeders' Cup Classic ahead of us in November. Even sooner is the completion of the third leg of the Canadian Triple Crown on October 24 with the running of the $400,000 Breeders' Stakes.
The Triple Crown is on the line, with the one-eyed wonder, Mighty Heart, with a chance to win after upsetting the field in the $1,000,000 Queen's Plate to kickstart this Canadian Triple Crown bid. We'll have you covered for the Breeders' Stakes in just a couple of weeks at Woodbine.
Keeneland has a ten-race card on the docket for Thursday. A total of $507,000 is available in prize money. Head below for our free Keeneland picks for October 8, 2020.
Race 4
(2) Ragtime Blues
+600 (6/1)
(3) Big Dreaming
+300 (3/1)
(4) What a Country
+300 (3/1)
Post Time: 2:45 p.m. EST
Distance:1 1/16 Miles
Purse:$73,000
We're going with Race 4 to begin the day at Keeneland in Lexington on Thursday. You can likely cut this 1 1/16 mile race down to Sonneman and Big Dreaming. Both horses should present bold bids on Thursday afternoon. If their recent form is any indicator, then expect Sonneman or Big Dreaming to capture the top prize in Race 4.
Big Dreaming is 2 for 4 in his career with back-to-back wins on June 20 and August 1. He won by 2 ¼ lengths over Parkland on June 20 at Churchill Downs for a $79,000 purse. Big Dreaming was the favorite in that race and handled his business accordingly. He followed up for another win on August 1 at Aqueduct for a $27,500 purse. That was a 1 length win for Big Dreaming.
After that success, Big Dreaming went to the stakes circuit and entered the $750,000 Gun Runner Dueling Grounds Derby. He came close as an underdog, as Big Dreaming lost by a half length at the wire against Moon Over Miami on September 10 at Kentucky Downs. That was a promising run by the young colt.
Sonneman is 2 for 7 in his career with some experience in graded events. His most recent victory was on April 4 at Gulfstream Park in a $46,000 event by 1 ½ lengths over Golden Candy. Since then, Sonneman has gone 2nd, 5th, 2nd. His most recent run in the $500,000 Pat Day Mile Stakes (Gr. 2) was encouraging, with Sonneman coming 1 ¾ lengths behind Rushie for the win.
He came on strong at the end with a nice kick to go from 6th at the top of the stretch to a near win. Expect a close one with him and Big Dreaming. Judging by the morning-line, there appears to be more value on Big Dreaming to get this assignment done.
Race 6
(4) Ghost Fighter
+500 (5/1)
(5) Jealous Eyes
+600 (6/1)
(7) Mascabroni
+2000 (20/1)
(8) Beaver Creek
+1500 (15/1)
Post Time: 3:51 p.m. EST
Distance:7 Furlongs
Purse:$40,000
Race 6 is our next stop at Keeneland on Thursday afternoon. Eight horses are scheduled to run for a $40,000 purse in this event. It will take the quickest time for 7 furlongs on the dirt to grab the top prize here. Pit Boss and Rye Humor are horses to consider on Thursday afternoon. Rye Humor will make the fourth entry of his career in Race 6.
He's managed to show in two races, and bomb in the other outing for 7th. In his most recent performance, Rye Humor finished 3rd for a $31,000 purse on September 19. It was a nice improvement from July after Rye Humor finished 7th. In prep work for this race, Rye Humor has looked good in the morning with a time of 59.40 seconds at 5 furlongs on September 22.
This horse was a $240,000 purchase in 2017, and then sold at auction for $215,000 a year later in 2018. For the price tag, he's expected to win in this class and beyond. Having to drop in class would be a disappointment, but I think Rye Humor can put a good charge into this race on Thursday.
Pit Boss is winless in his five-race career, but has been coming close. He's finished in the top-3 in 3 of 5 races, and placed in his most recent showing on September 5 at Churchill Downs. Pit Boss fell by 2 ¼ lengths behind One Nation in a $97,000 event. After getting tired of falling short for the top prize in that class, Pit Boss slides down to a much more winnable level on Thursday. This should be a win for the No. 1 horse.
Race 7
(2) Tweety Show
+2000 (20/1)
(3) Cambeliza
+1200 (12/1)
(5) Latest Version
+1500 (15/1)
(6) Kettle Valley
+800 (8/1)
(7) Joy of Treasure
+1000 (10/1)
(8) Delta's Kingdom
+350 (7/2)
(9) Romantic Pursuit
+300 (3/1)
Post Time: 4:24 p.m. EST
Distance:1 ½ Miles
Purse:$73,000
We will take a look at one more race at Keeneland before heading elsewhere. Race 7 is one of the bigger races of the day in Lexington. Eliade and Delta's Kingdom should get after the top prize here. Delta's Kingdom has looked good in her last two races. After finishing 8th, 5th, 6th up in class, Delta's Kingdom responded to go 2nd and 3rd on August 29 and September 15.
She entered the $500,000 TVG Stakes (Listed) in her most recent performance and ran well to show 3rd. That was one of the better efforts of her career. Prior to that event, Delta's Kingdom placed 2nd on August 29 in a $48,400 race. Overall, Delta's Kingdom is 2 for 14 in her career, with the most recent win on September 26, 2019 at Churchill Downs in a $97,000 event.
Delta's Kingdom has shown the ability to win in a higher class before, and coming off a promising performance in a $500,000 stakes race. She is certainly capable of winning this $73,000 purse on Thursday afternoon at Keeneland. Eliade has to be her biggest threat from blocking that from happening. She is a horse that has consistently been appearing in stakes races throughout her career.
The $575,187 Eliade is coming off a respectable effort in a tough Grade 2 race. She finished 5th in the $200,000 Glens Falls Stakes (Gr. 2) at Saratoga. Prior to that outing, Eliade placed 2nd in a $76,000 event on August 6. It was a nice effort to move up from 7th to 2nd late, but she just ran out of real estate and lost by a neck at the wire. I can see Eliade emerging with the win in Race 7.