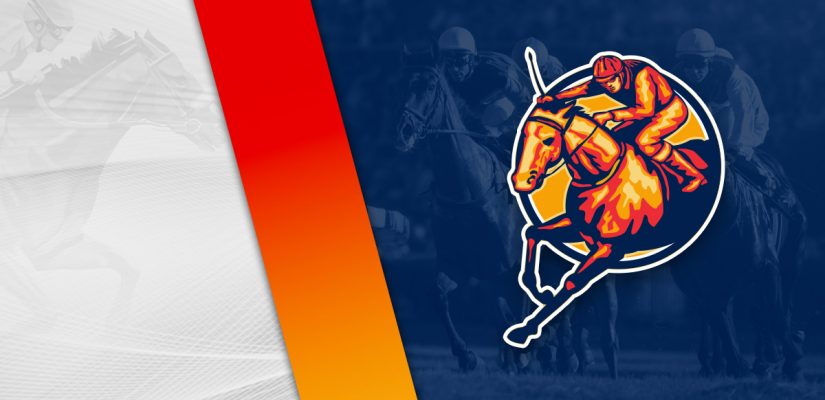 Keeneland is back on Friday with the start of their fall meet in Lexington. For the opening weekend, we have some big time racing at the Kentucky based racecourse. This is one of the prettiest looking facilities in the US. The grounds at Keeneland certainly rank up there as the best well-kept track in the country. Nothing can be the history at Churchill Downs, but it doesn't get much better at Keeneland for a classy experience.
$25 Risk-Free Horse Racing Bet!
Keeneland opens the fall meet with ten races worth $1,143,000. There are two stakes races on Friday. The $400,000 Darley Alcibiades Stakes (Gr. 1) is the feature event at Keeneland, while the $250,000 Stoll Keenon Ogden Phoenix (Gr. 2) is also scheduled. Both are Breeders' Cup qualifying events. Head below for our free Keeneland picks for October 8, 2021.
Race 3
(1) Double Tough Tiger (1A) Nietzsche
+250 (5/2)
(5) Family Man
+100 (1/1)
(6) Irish Declaration
+500 (5/1)
Post Time: 2:10 p.m. EST
Distance:1 1/16 Miles
Purse:$33,000
Race 3 covers 1 1/16 miles on the dirt for a $33,000 purse. Irish Declaration and Family Man should be involved in the stretch in this one.
Irish Declaration is 3 for 7 in his career, and has finished a winner in back-to-back events going into Friday. He beat Silver Fury by 2 ¼ lengths for a $11,500 purse on April 16.
Irish Declaration made it another win on May 8 for a $12,500 purse. He beat Dirt Road Red by 1 ¾ lengths in a productive attempt.
The trip up in class might bother Irish Declaration, but Family Man shouldn't have problems in this class. Family Man has finished 1st, 1st, 3rd, 1st in his career.
In his most recent attempt, Family Man beat Nietzsche by 2 ¼ lengths for a $52,000 purse on September 16. Prior to that outing, he showed 3rd in a $52,000 event on August 2.
That was his worst performance after winning a $19,500 race in a blowout on July 9. Following a $52,000 win for Family Man, a $33,000 assignment shouldn't be tough.
Race 4
(1) Awesome Saturday
+600 (6/1)
(2) Town Classic
+250 (5/2)
(3) Lemon And Diem
+1000 (10/1)
(4) Don't Forget
+500 (5/1)
(5) My Man Flintstone
+600 (6/1)
(6) About Our Time
+1000 (10/1)
(8) Holding Fast
+2000 (20/1)
(9) Big Bella Brown
+450 (9/2)
Post Time: 2:45 p.m. EST
Distance:6 Furlongs
Purse:$42,000
This is a $42,000 event on the dirt covering 6 furlongs. I'd look at Spycraft and Town Classic on these terms in Race 4.
Spycraft is 4 for 13 in his career, and has been solid recently going 1st, 4th, 1st, 6th in his last four outings. It's been up and down, but Spycraft has the talent to get in against this field.
In his most recent win, Spycraft cashed on July 10 at Ellis Park. Spycraft beat Midnight Patriot by 1 ½ lengths for a $53,000 purse.
Then Spycraft disappointed in his next and most recent outing on August 20. He struggled and had to settle for 6th in a $53,000 assignment. Down to $42,000, Spycraft has to be considered.
Town Classic is 7 for 54 in his career, and is well down in class after going stakes racing. He is coming off a 5th place performance on August 23 in the $75,200 Karl Boyes Stakes.
Earlier in the spring, Town Classic did well in a graded event. Town Classic showed 3rd in the $150,000 Runhappy Stakes (Gr. 3) for a strong performance.
In his latest win, Town Classic beat Happy Farm by 5 ¼ lengths for a $72,000 purse on July 1 at Belmont. This race on Friday should be one of the easiest outings he's had in a while. He should be a tough customer.
Race 8 – Stoll Keenon Ogden Phoenix
(1) Quick Tempo
+2000 (20/1)
(4) Just Might
+450 (9/2)
(5) Aloha West
+300 (3/1)
(6) Special Reverse
+180 (9/5)
(7) Sir Alfred James
+450 (9/2)
Post Time: 5:10 p.m. EST
Distance:6 Furlongs
Purse:$250,000
The $250,000 Stoll Keenon Ogden Phoenix (Gr. 2) is a Breeders' Cup Challenge Race covering 6 furlongs. Just Might and Special Reserve are likely going to be tough to beat.
Just Might is heading up in class on Friday and should rate a threat to win. He is on a four-timer dating back to June 5 at Churchill Downs.
Just Might has four straight stakes wins, but the last time he entered a graded event it didn't go so well. He finished 10th in the Shakertown Stakes (Gr. 2) on April 3, and then 8th on April 30 in the $250,000 Twin Spires Turf Sprint.
After sliding down in class, Just Might managed better with four straight wins. In his most recent, he secured the $275,000 Louisville Thoroughbred Society Stakes by ¾ lengths on September 18. Just Might can't be ignored in this spot.
Special Reserve is 7 for 21 in his career, and has finished 1st, 1st, 2nd, 1st, 1st, 2nd in his last six outings. He was a 2 ¾ length winner over Quick Tempo in the $100,000 Iowa Sprint Stakes on July 3.
He placed 2nd behind Lexitonian by a half length in the $350,000 Alfred G. Vanderbilt Handicap on July 31 at Saratoga. That was impressive, and down to the Stoll Keenon Ogden Phoenix, a similar performance should be sufficient.