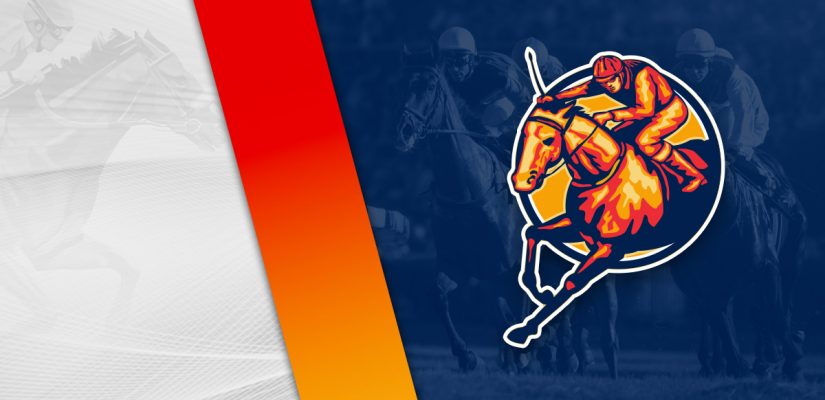 You can take your pick of several tracks on Friday in North America. BetOnline is offering 14 race courses for wagering today. Woodbine is a card in Canada, while the rest can be found in the US, from the east to the west coast. There is some afternoon and night racing available as well. We are awaiting what Swiss Skydiver is going to do for next month. She can enter the Breeders' Cup Classic and seek Horse of the Year honors along with a $6,000,000 purse.
Or, she can choose to run with the girls again and point towards the Breeders' Cup Distaff. No, entering the Breeders' Cup Distaff instead of the Classic does not guarantee an easy win. If you've seen Monomoy Girl run then that much is obvious. The public will back Swiss Skydiver, but I wouldn't be surprised if Monomoy Girl doesn't attract plenty of action.
$25 Risk-Free Horse Racing Bet!
We will start the day in Lexington, KY at Keeneland, where we had a terrific day on Thursday. Three horses came through for us as we got the sweep to go 3 for 3. It started with Big Dreaming in Race 4, and then Pit Boss and Eliade followed to get to the winner's circle as well. Another day like that would certainly be nice at Keeneland. Head below for our free Keeneland picks for October 9, 2020.
Race 1
(1) Stolen Beauty
+400 (4/1)
(2) Charge It Jenn
+600 (6/1)
(4) Lil Miss Hot Mess
+1500 (15/1)
Post Time: 1:05 p.m. EST
Distance:6 Furlongs
Purse:$22,000
The first day of the day at Keeneland will get us started on Friday at Keeneland. Race 1 features 6 furlongs for a $22,000 purse on the main track. Six horses are expected to participate in Race 1. Frills and Just Fly should be tough customers in this event. Frills has been showing improved form recently to finish in the top-2 in 5 of her previous 7 runs. That stretch includes two wins on January 25 and March 19.
In her most recent win, Frills won by a neck over Hey Negrita in a $48,000 event on March 19. In her latest performance, Frills placed 2nd on September 2 in a $35,000 event at Churchill Downs. She was 2 lengths behind Honey Parade for a win. Nice effort for Frills and she's moving down in class for today.
In her most recent work since September 2, was a 4-furlong workout on October 1. Frills completed the assignment in 51.60 seconds. She was originally purchased at auction for $95,000 in 2017, but was sold for $20,000 this year. That said, Frills should be able to run a competitive event in Race 1 and has place claims.
Just Fly was originally purchased for $9,000 at auction in 2017, and then sold for $40,000 in March of 2019. It's paid off recently, as Just Fly is in search of a hat-trick on Friday afternoon. Just Fly won on August 22 at Ellis Park by 4 lengths over Instropection, and then followed up for an 11 length blowout in a $27,000 event on September 1.
That was an impressive wire-to-wire win. In his most recent workout, Just Fly completed a 4-furlong workout with a time of 48.40 seconds. It's unlikely that Just Fly is going to run for a 11 length blowout on Friday, but a win should be within reach regardless.
Race 5
(2) Telluride Queen
+1200 (12/1)
(4) Twirling Dervish
+1200 (12/1)
(5) Holdontoyourtiara
+800 (8/1)
(6) Charmed One
+600 (6/1)
(8) Ashley's New Shoes
+800 (8/1)
Post Time: 3:18 p.m. EST
Distance:6 Furlongs
Purse:$23,000
We stay on the main track for our next selection at Keeneland for the Friday card. It's a modest purse for Keeneland, with $23,000 available on the dirt for Race 5. Tesorina and Flatoya should have a say in the stretch run in this assignment.. Flatoya is sliding down the class scale today as well. She is coming off a difficult $90,000 maiden run on September 7 at Kentucky Downs.
Flatoya finished 9th in that race after she placed 2nd on August 14 in a $46,200 event. She hasn't won in nine-career races, but has placed in $46,200, $95,000, and $50,000 races. This is one of the easiest events that Flatoya has been involved in. Flatoya and her connections are looking for a win here and should be able to deliver the goods.
Tesorina is winless in her career as well, with three races on her resume. Tesorina showed 3rd on April 17, 2019 in a $100,000 event in her debut at Aqueduct on April 17. That was promising, but Tesorina hasn't been able to follow up and build on that performance.
Tesorina finished 7th in a $85,000 assignment for dead last on May 23, and it was more of the same for 8th, dead last, in a $45,000 race after moving down in class. Tesorina moves even further down for Friday, but she hasn't been running well recently and will have to prove that she's in good form before supporting Tesorina. She could win for sure, but I think Flatoya can get it done.
Race 7
(1) Barbadolla
+1000 (10/1)
(3) Behind the Couch
+250 (5/2)
(4) Shelley's Gem
+1000 (10/1)
(5) Letters to Belle
+400 (4/1)
(6) Not a Problem
+300 (3/1)
(7) Blonde by Nature
+1000 (10/1)
Post Time: 4:23 p.m. EST
Distance:7 Furlongs
Purse:$25,000
Another dirt race for us on Friday in Lexington. We'll wrap up the day at Keeneland with a 7-furlong event worth $25,000 on the main track. Not a Problem and Behind the Couch should have strong performances on Friday afternoon. Not a Problem has been an inconsistent runner throughout her five-race career, but has proven to be able to win in a class such as this.
Not a Problem has gone 8th, 7th, 1st, 9th, 6th in her career. Following a win on July 2 at Ellis Park, Not a Problem moved up in class and found the same results as her first two outings. Not a Problem finished 9th on August 15 in a $47,300, and then dropped down to run in a $32,500 event on September 15.
Improvements were noted, but still well off the pace in that class for 6th. Down to $23,000, Not a Problem should be in easier company on Friday afternoon. That should help get her into better order today. Expect Not a Problem to be in the fray in the stretch, with an opportunity to strike for a win.
Tyler Gaffalione has some stakes experience aboard Behind the Couch. Behind the Couch showed 3rd in the $125,000 Bouwerie Stakes (Black Type) on May 27. Along with that nice performance, Behind the Couch has finished in the top-3 in 6 out of 8 career outings. She is coming off 3rd on September 18 in a $30,000 event at Churchill Downs on September 18. This is one of her easiest assignments and a win has to be the goal here.