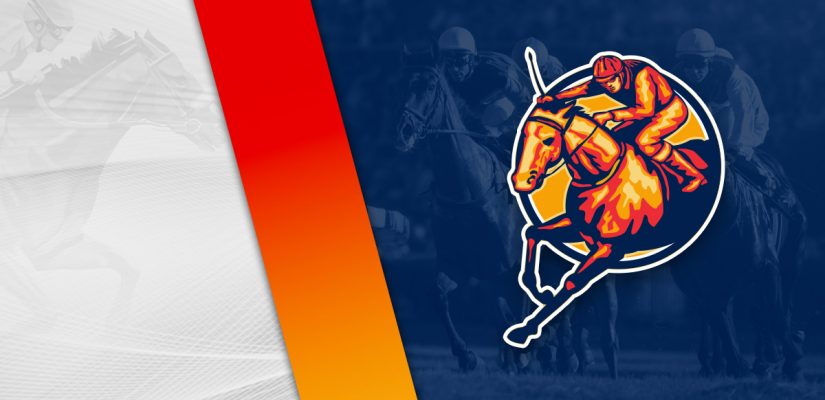 There are many horse racing cards across the country to play on Sunday afternoon and into the evening hours. Don't expect lucrative stakes races, but there are plenty of races. We're playing the ponies at Monmouth and Laurel Park.
If you're looking for our Monmouth picks, check out our
Monmouth Park page
for more information. Monmouth and Laurel Park are both eastern time cards, so ensure you get your picks in on time this afternoon.
Laurel Park has eight races, four on the dirt and four on the turf, worth $286,000 in prize money. Head below for our best Laurel Park picks on July 10, 2022.
Race 1
(2) Little Ms Scarlet
+300 (3/1)
(3) Shackaboom
+600 (6/1)
(4) Hufflepuff
+1500 (15/1)
(5) Maureenlovesfrank
+350 (7/2)
The opener at Laurel Park is a $32,000 event covering 6 furlongs on the dirt. Expect Little Ms Scarlet and Brunella to be leading contenders to win this event.
Little Ms Scarlet is 5 for 18 and she has finished 6th, 2nd, 6th, 3rd, 1st in her previous five assignments. Two races back, she put in good work to place 2nd behind the winner by 1 ¾ lengths on May 30.
However, her most recent performance wasn't as encouraging, as Little Ms Scarlet finished 6th in a $56,730 assignment. Back down in class, expect a more promising result.
Brunella from the inside should put a big fight. The mare is looking for a hat trick following a $32,000 win by 5 ¾ lengths and a $48,000 win by 6 ½ lengths at Churchill Downs on June 2.
Transferring to Laurel Park for a $32,000 race should put her back in the winner's circle. The mare should complete the hat trick in this one.
Race 7
(1) Alwaysinahurry
+500 (5/1)
(2) Spun and Won
+250 (5/2)
(3) Eastern Bay
+200 (2/1)
(4) Factor It In
+800 (8/1)
(6) Exculpatory
+1500 (15/1)
(7) Going to the Lead
+400 (4/1)
Race 7 should be a good showing between Eastern Bay and Spun and Won. Eastern Bay is 16 for 46 in his career. He's finished 1st, 1st, 4th in his previous three attempts.
Eastern Bay is coming off a 1 ¼ length win for a $61,340 prize on June 19. This was after a $62,720 win on May 28 at Pimlico. Given his form, it's hard not to consider him a winning runner.
Spun and Won can complete a minor upset in Race 7, though. He's worthy enough of beating Eastern Bay. Spun and Won is a $145,000 gelding in nice form now, too.
Spun and Won is coming off a 1 length win for a $65,000 purse on June 18. That was impressive. He's finished in the top-3 in three straight and in confident shape right now.
Both can win, but for the value, Spun and Won looks like a good bet at Laurel Park this afternoon.
Race 8
(1) Gennie Highway
+140 (7/5)
(3) Tiz Susan Ann
+600 (6/1)
(4) Suggestive Honor
+600 (6/1)
(5) Love Is Strong
+1500 (15/1)
(6) Carolina Ice
+1000 (10/1)
Race 8 is a $26,000 event covering 1 1/16 miles on the turf. Look at Breviary and Gennie Highway as top contenders in this event.
Breviary is 5 for 26 and finished 4th, 9th, 2nd in her last three outings. She was running well, going 2nd, 2nd, 1st, 3rd, 3rd, 1st before a class jump.
Breviary didn't contend as well after that stretch of success. In her most recent event, she finished 4th for a $26,000 purse after finishing 9th in the $75,000 All Brandy Stakes on June 19.
Gennie Highway is 3 for 16 and 5th, 3rd, 2nd, 3rd, 2nd, 3rd in her last six outings. She is in the most consistent form and has in the inside rail.
In her most recent event, Gennie Highway finished 5th in a $49,200 race. That was too tough, but this one looks well within her range on Sunday afternoon. Expect Gennie Highway to run a much better race at this level.