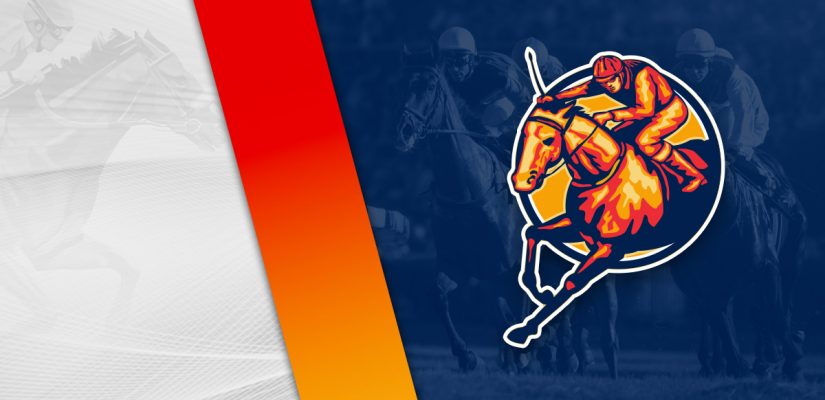 We have many options on the race tracks Friday afternoon and into the evening hours. Belmont Park and Churchill Downs are back after running yesterday. They have more company on Friday, as there are unlimited options in North America.
You can probably find your favorite race track putting on a card today. From Woodbine in Toronto and Belmont Park in New York, and Churchill Downs in Kentucky, there are a lot of notable tracks available for wagering.
We're going to Belmont and Laurel Park this afternoon. Laurel Park has ten races worth $285,500 in prize money. Head below for our best Laurel Park picks on June 24, 2022.
Race 4
(1) Axxerator
+1500 (15/1)
(2) Uncle Jerome
+160 (8/5)
(3) Captain Cardo
+600 (6/1)
(4) Albertano
+1200 (12/1)
(5) Ghostlighter
+600 (6/1)
(6) Jasontakeslong
+300 (3/1)
Race 4 is a $33,000 event covering 1 ⅛ miles on the dirt. Serious consideration for Jasontakeslong and Uncle Jerome looks like a good idea.
Jasontakeslong is 2 for 9 and top-2 in six straight performances. He has to be involved again on Friday afternoon. The colt is coming off a $33,900 win on May 27 by 4 ¼ lengths.
That was a successful trip after placing 2nd in back-to-back $33,900 and $41,728 races. Take Jasontakeslong seriously in the fourth at Laurel Park.
Uncle Jerome is 2 for 10 and running really well recently. He is looking for a hat trick following a $31,500 and $33,200 win.
In his latest start, Uncle Jerome beat Nautilus by 4 ¼ lengths on June 3. That was too easy after a $31,500 victory by 4 ½ lengths.
He's running in the same class, with Uncle Jerome likely the best to win.
Race 7
(1) Boubolino
+2000 (20/1)
(2) Pan for Gold
+1500 (15/1)
(3) Sloe Gin Biz
+1000 (10/1)
(5) Bowie Two Step
+1200 (12/1)
(6) Mr. Fibonacci
+2000 (20/1)
(7) Mr. Mosley
+800 (8/1)
(8) Bliss This
+180 (9/5)
(9) Pop Pop Susi
+160 (8/5)
Race 7 is a $21,000 event covering 5 ½ furlongs. Look at Pop Pop Susi and Bliss This in a potential duel in the stretch run.
Pop Pop Susi is winless in four assignments, finishing 6th, 3rd, 8th, 5th in his previous four attempts. In his latest outing, Pop Pop Susi finished 6th in a $36,780 event on May 19 at Pimlico.
He showed 3rd on April 23 for $31,813. That was a fine run, but Pop Pop Susi disappointed on May 19. Bliss This will have the advantage if he runs like that again.
Bliss This is winless in six races, going in the top-3 in five of six races. He showed 3rd two races back in a $39,790 event. That was a nice showing.
Bliss This most recently finished 8th for $36,780 on April 22. Despite that poor effort, it's the only race he hasn't looked good in. Down to $21,000, expect Bliss This to like running on Friday.
Race 8
(1) E J's Revenge
+1200 (12/1)
(2) Shoulda Had It
+1500 (15/1)
(3) The Wolfman
+250 (5/2)
(4) Amen Corner
+1000 (10/1)
(5) Mutakaamil
+450 (9/2)
(6) Chrisatude
+1200 (12/1)
(7) Rock and Fellers
+300 (3/1)
(8) Ellas My Love
+350 (7/2)
Race 8 is a 6-furlong event for a $25,000 purse. The Wolfman and Rock and Fellers should be in the mix with a chance to strike.
The Wolfman is going to appreciate this event after a drop in class. He needs it after finishing 9th for June 19 in the $75,000 Find Stakes.
The Wolfman had previously placed 2nd in a $25,250 event on May 28 at Pimlico. He was close in that one and just came short.
Back down to a winnable level, The Wolfman looks like the best horse in this event. He's raced in five stakes races in 16 attempts. Overall, The Wolfman is 5 for 16 with his wins coming in smaller races.
This is the type of race where The Wolfman should feel most comfortable for a win.